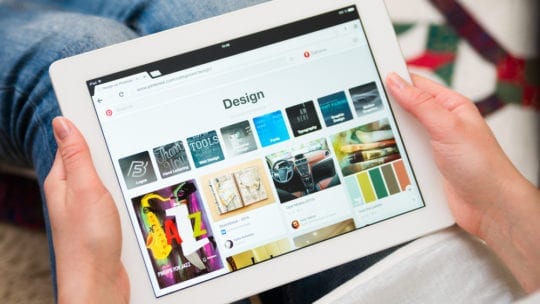 The social media platform Pinterest went big time on April 18, announcing its initial public offering, or IPO, at the New York Stock Exchange. 'PINS' are now not only being traded between user boards, but investors as well.
It may come as a surprise to many, but Pinterest enjoys a large market share of social media users. According to a study conducted by the Pew Research Center, Pinterest serves as the fourth most popular platform for U.S. adults, only surpassed by Instagram, Facebook and YouTube, with over 77.4 million users every month, and 250 million worldwide.
That's an audience some brands may not want to ignore. Pinterest reaches 84 percent of women ages 24 to 54 (Hootsuite), not just through the platform, but through Google searches and social shares as well. Women do control 80 percent of consumer spending on the platform, making those wedding day and new home planning boards worth so much more than an afterthought.
With all of these impressive numbers, should a brand include Pinterest in its overall social strategy? Kat Lapelosa, creative strategy supervisor for Praytell Agency, works with brands like Brother Sewing and Crafts on Pinterest, as well as advises The Daily Burn, Anheuser-Busch, Travelzoo and others on communicating their message. Lapelosa notes that, though Pinterest mostly draws in lifestyle brands like fashion, food and travel, there are also huge opportunities for others.
"Anything [on Pinterest] that can help educate someone or bring them to a product or service that will enhance their life is key," Lapelosa said. "There is a huge space for technology, career, finance, pets and parenting."
Like with any social media platform, there are right and wrong ways to navigate. Lapelosa shared some best practices on how to maximize Pinterest presence, where it's less about follower count and more about sharable, quality content:
Design and Copy: "Vertical pins of lifestyle imagery work best for selling, where the item is full-frontal, clear and looks enticing. Always include a link and implement SEO keywording into your pin descriptions so they pop up in search results."
Content Strategy: "It is better to create a small amount of content, put paid promotion behind it, and reap the benefits, than constantly post pins round the clock hoping they will be discovered organically."
Interactive Web: "A lot of brands ignore Pinterest on their websites — that's a big issue. Optimize your website to be Pinterest-friendly — add Pin buttons, dark pins, have your dev teams make images (especially products) pinnable from your website."
Monetize: "Ensure you are taking advantage of all e-commerce and shoppable pin options."
Kate Wolcott Rizzo, director of marketing and creative for regional Ashley HomeStores, also knows the importance of Pinterest for the brand, as decision-making is happening more and more in the online space.
"When I started in this industry in 2014, people use to make an average of three stops in different stores to shop all the different brands before deciding on a particular style," Wolcott Rizzo said. "Today, that number is down to just one store. The decision-making is happening online before even walking in our door."
Wolcott Rizzo noted the brand strategy of focusing on real, approachable content.
"Big, bold pieces of content offer value to someone looking for help finding her personal style," she said. "We have to be where our demographic is—and be sure we're providing relevant, real information that helps them shape their own personal style before they decide to come shop for it."