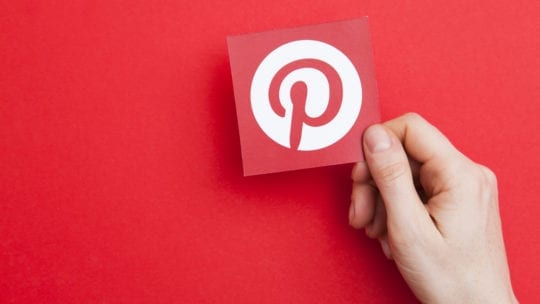 For many brands, Pinterest doesn't even register on their social marketing radar. But this could be a huge mistake.
Though Pinterest only has 200 million monthly active users (compared with Facebook's more than two billion), the platform remains one of the best in terms of return on investment (ROI). 93 percent of Pinterest users report they actively use the network to plan purchases, and half have made a purchase after seeing a promoted pin. So, while the reach of posts on platforms like Instagram and Twitter may be larger, Pinterest might have a bigger impact on your organization's bottom line.
If that's the case, then why are brands hesitant to spend their time and marketing budget on Pinterest? It might have something to do with the nature of the platform itself. Pinterest has an aspirational nature that falls under the category of 'lifestyle content,' making it a natural marketing outlet for the fashion, wedding and travel industries. But this doesn't mean that brands outside of those spaces can't also find success on the platform. To the contrary—by thinking outside the traditional marketing box and making helpful, creative content for Pinterest audiences, any brand can compose an effective marketing strategy on the platform.
Here are five tips for social marketing success on Pinterest:
Invest in action images
Like Instagram, Pinterest is a highly visual platform, so putting effort into your photos and graphics will help them stand out through crowded feeds and prompt users to add your pins to their own boards.
Because lifestyle content is more likely to be successful on Pinterest than say, an image of a product on its own, produce images of people using your product or service in the real world, or create an infographic about a common challenge that your product can help alleviate. If you don't have such images on hand, take the time to create them or hire a freelancer. The investment is worth it, considering that Pinterest has found images showing real-life use of products saw 170 percent higher checkout rates than traditional product images.
Consistency is key
Creating a brand identify on Pinterest is just as important as it is elsewhere on the internet—if not more so. Set up your company page to match the aesthetic of your brand, and make sure your logo is somehow incorporated into all of your pins. The design of Pinterest feeds makes it hard to know who is posting what without clicking on the actual Pin, so make it clear to consumers that your brand is behind that graphic and your engagement will increase.
A regular post schedule should also be a major point in your strategy. Pinterest found that peak times on Pinterest are evenings and weekends, while a minimum of one post per day is the sweet spot for most brands. The platform also suggests not front-loading your posts, but spreading them evenly throughout the week. You may want to create posts with different images and descriptions that link back to the same web page in order to target a range of audiences who may be interested in your products.
Pro-tip: watch out for broken links, as those posts will be penalized by the Pinterest algorithm.
Where words matter
Though Pinterest is mostly a visual platform, words do play their role. A well-written description that incorporates brand-specific keywords, for example, can not only prompt more users to click on your pin, but can also increase your referral traffic. Be careful to use keywords in an authentic way rather than stuffing as many in as you can. A Call To Action (CTA) inviting the user to pin to their personal board has also shown to be effective.
The words on your brand's page also matter. Make sure to incorporate your keywords into your company description. When creating different boards for your products and content, make the titles short and sweet, and even better if they stick to a consistent theme.
Pinterest for Business and the tools it provides
The main tools available to business accounts are promoted pins (typical ads that appear in a user's feed but don't appear as promoted when saved to their board), rich pins (pins that incorporate metadata from your site to give the user more information about what they're clicking on) and buyable pins (pins that allow a user to purchase the product without leaving the site). The value of these tools is fairly obvious, and should be used by any brand working on Pinterest.
Additionally, you can add "save" buttons to all your posts, which data has shown makes users more than five times more likely to add it to their own boards. And you may also consider creating a group board so that your employees and other top brand advocates can create their own pins and share on your brand page. It's a win-win!
Native Analytics
Pinterest's native analytics platform works like most others, telling you how your content is performing, which pins are driving the most traffic to your site and a running list of consumer purchases.
But it can also show you which users have saved your pins to their personal boards, providing important demographic information, along with insights into how consumers are viewing your brand as a whole, in a way that you may not get on other social platforms.