Science is deceptively void of emotion. There's a Big Bang, a periodic table and numbers. But they can get awfully dry, and so can technology—at least on the surface.
Let's take a motherboard, for example. Marketers often resort to jargon and acronyms that few people understand or care about. Materials can be sterile and lifeless; you could even argue we do technology a disservice, stripping it of a power we fail to readily see.
On the other hand, love is what makes us Just do it. It's the Happiest Place on Earth. It's what makes you care enough to Send the Very Best. Love is also what makes us Think Different. While it's easy to see the love in Nike, Disneyland and Hallmark, it wasn't always so obvious with computers.
And yet, Apple's early campaigns taught us that motherboards lend themselves quite well to emotion. The science behind an iPod, for example, is less important than the fact that it won't skip while we dance. The guts of a text message are less compelling than the idea that they help me connect with my kids, whether they're at college or down the hall. That's not an ordinary circuit. It's the strongest kind of love in the world.
Applying Love to Tech Communications
Love marketing works on the B2B side as well. Think of Cisco's "The Perfect Gift for Valentine's Day" video for the ASR 9000 router, or Kinaxis's take on the challenges of dating with the New Kinexions ad series. The intersection of love and technology is an exceptionally fertile space for communicators. Tech companies find an undeniable upside in showing how their wares will enhance our experience of family, friends and the pursuit of happiness by making us better connected and better understood. In technology, love-based marketing is just that: the unconditional commitment to cultivating growth via human engagement.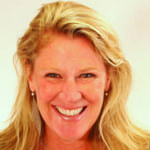 The beautiful thing about love-based campaigns is they can span all types of technology, from a mouse to satellites. The key, of course, is that love marketing humanizes technology. When we can relate to something because of an emotion, then by definition we also are building a stronger brand.
As an example, cybersecurity offers a huge repertoire of love-themed angles. On the consumer side, we're no longer just protecting our home computers from viruses. We're protecting our children from bullies, boosting their self-esteem, and helping them lead happier lives. On the corporate side, we're protect
ing sensitive information while we access it from the range of devices we use to stay productive. This is science allowing us to be more confident in our work, which lets our employers and customers be more confident in us.
Still, breaches in cybersecurity can lead to devastating emotional and material losses. The horror of such incidents can lead communicators down a path of terror, tempting marketers to write ads, web copy, blog posts and press releases full of negative language about the dangerous and depressing world. "Without our products, you'll be exposed and bankrupt."
By contrast, there's tremendous optimism in the message that we can leverage technology to make life better and business good.
The campaigns that restore faith in humanity are those that the public embraces the most. People want to feel goo
d. As much as misery loves company, messages of love and warmth draw attention and appeal to a different ethos. As a marketer, why not lead with the positive? "With our products, you can get home safely and on time."
Today's world is a volatile, vulnerable place. Fear breeds fear. But to be held in the mind of another, to feel like someone cares, is a phenomenon we can produce and reproduce in every component of tech communications. To that end, I leave you with a list of loving tactics:
10. Always ground a product in how it touches humanity.
9. Build campaign themes and content from the heart, not the pointed finger.
8. Ground speeches, op eds and blog posts in personal anecdotes that show you can relate on a human level.
7. Be willing to change campaigns quickly when world events make them irrelevant or insensitive.
6. Tell the truth. Provide a balanced view. It is the only spin you'll ever need. Take a step back. Does what you are reading, hearing and viewing make you feel good?
5. Consider donating a percentage of your company's annual profit to charities that your employees identify. Give pro bono work a regular place in your day-to-day operations.
4. Be willing to publicly fall on your sword if you make a mistake. It won't kill you.
3. In the store or marketplace, offer special amusements for children and seniors. This allows your customer to exhale and focus on your product.
2. Show your customer that you acknowledge and embrace the ways they may be different from you; your product is the tie that binds.
1. Call your mom.
While love marketing isn't a new concept, I see a comeback. The public is demanding an increasingly transparent and socially responsible approach to business from its favorite brands. Technology companies have a real opportunity to innovate beyond the silicon. Love, positivity, emotion and connection are exactly where marketers can demonstrate their indispensable value, and change how we live and work for the better.
CONTACT: sabrina.horn@finnpartners.com