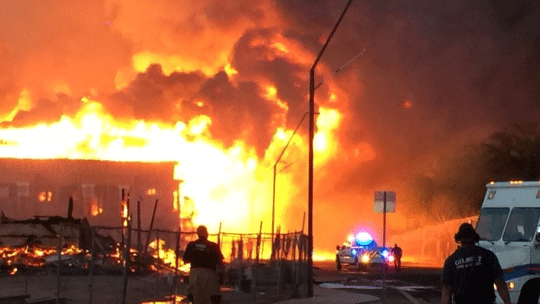 When your brand is undergoing a crisis, the impulse may be to keep it under wraps to prevent further damage to the company's reputation. But with information spreading via traditional media and social media at ever-increasing speeds, speaking out about a crisis right from the start can allow you to shape the story and make clear that the organization is on top of the situation. And one of the best ways to do that is with live video on your social feeds, especially if your crisis may impact public safety.
In PR News' recently updated Crisis Management Guidebook, Dana Berchman, chief digital officer for the town of Gilbert, Ariz., and Jennifer Alvarez, digital media and marking officer for Gilbert, explain how their team coordinated with the local fire department to quickly share information over social media about a five-alarm fire in the area. By using live video in addition to consistent tweets, the Gilbert team was able to give the community real-time visual updates from the scene and put a real face to the crisis (in this case, Gilbert Fire and Rescue's public information officer).
Here are three tips Berchman and Alvarez provide to help any company make effective use of live video during a crisis:
Rehearse Live Broadcasts Before a Crisis

When you're live, you should focus on answering questions from your viewers as well as providing information to make sure you're truly connecting with your viewers. And depending on the depth of your crisis, the volume of questions could be larger than anticipated. Practicing with your team beforehand can ensure you're prepared to handle the multitasking successfully. Berchman and Alvarez also suggest turning off push notifications from other apps so they don't interrupt your broadcast.
Don't Engage With Negative Comments
A crisis will always bring naysayers, and it's likely they will invade your livestream with cynical, unconstructive comments. If there are no organizational policies in place to prevent it, block them right away. If you're not allowed to block any commenters, make sure to say that though you're aware emotions are running high, everyone should stay civil in the comments. You'll likely find that other viewers will help you enforce this rule.
Prepare for Battery Drain

This may seem obvious, but it's important to remember to start your broadcast on full battery and always have a charger nearby. It's easy to forget how draining live video can be on your smartphone's battery, and you don't want the feed to cut out while you're trying to relay important updates.
Though you will be able to direct the story and message with your crisis livestream, you need to be prepared for anything. But don't let that scare you away. As Berchman and Alvarez explain, "your audience does not expect perfection, but they do expect information." An imperfect live video feed will always trump radio silence.
Follow Hayley: @that_hayley