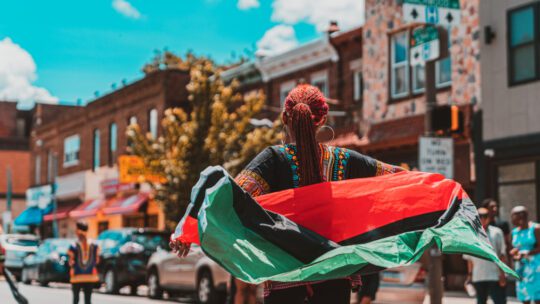 Juneteenth, an historic holiday celebrated June 19, commemorates the emancipation of enslaved Black Americans. Begun in Galveston, Texas, in 1865, it is recognized annually in parts of the United States. Last year Juneteenth became a federal holiday. 
Since then,  Juneteenth has gained mainstream appeal and corporations have celebrated it. Some, without much success.
For example, Walmart faced backlash when it released Juneteenth ice cream. Many critics blasted the campaign as tone deaf and called for diverse voices when the company makes strategic decisions. 
In an apology, Walmart said, "Juneteenth holiday marks a celebration of freedom and independence. However, we received feedback that a few items caused concern for some of our customers and we sincerely apologize. We are reviewing our assortment and will remove items as appropriate."
The Backlash
As we know, most holidays are considered commercial opportunities. Yet Diane Primo, CEO at Purpose Brand, advises that Juneteenth is different. As Juneteenth commemorates the end of legally selling and buying Black people, it's in poor taste when the holiday is commercialized, she says. 
Dr. Candace Parrish, assistant professor of PR at Penn State University, notes holidays are directly associated with commerce. They have become bottom-line boosters, she says. However, "massive reputation damage" can result from an insensitive Juneteenth promotion, Parrish adds.
"I think a lot of companies are ill-informed," says Parrish. "And they are misguided about how to authentically be a part of the celebration." 
Founder of a Black-owned beauty business, Parrish created a celebratory soap and candle for Juneteenth. As a member of the Black community, she feels comfortable making a profit from the items.
On the other hand, Parrish considered creating Pride Month products, but decided against it because she felt it was not authentic.  "As no founding member of the company is part of the LGBTQ+ community, I thought a more authentic way to celebrate...would be to uplift LGBTQ+ soap makers,'' says Parrish. 
Action 
To celebrate Juneteenth, Primo and Parrish suggest companies help the Black community instead of launching performative transactional marketing campaigns. 
"Companies should think about ways they can make an impact in the community," says Primo. " You can donate to organizations, leverage your social media to educate about the significance of the holiday, consider pay equity in the Black community or elevate Black voices and businesses." 
The PR sector needs to do more DEI training, Primo adds.
We don't do enough on "how to future-proof" companies' DEI efforts, says Primo. "All of us, especially in the business world, have grown up in a bubble. Therefore, we need interventions, like a workshop to open our eyes to experiences we are not used to." 
Andrew Byrd is a media associate at PRNEWS