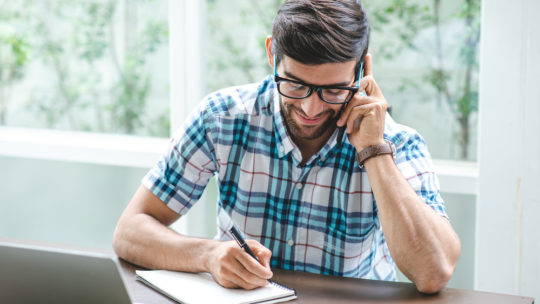 During a recent PRNEWS-Yonder webinar, "Communicating about COVID-19 — Navigating a New and Uncertain Crisis," we received a plethora of questions but lacked time to address all of them during the session. Here's one of those questions: We're executive search consultants who have moved to online interviewing. What can we say to keep our audience engaged? 
Below is a response to this question.
"You need to keep momentum going from a hiring perspective," says Ann Blinkhorn, founder, Blinkhorn LLC, an executive search firm. "You need to be thinking about the long term…assuming you will need the role filled, it behooves you to be creative" about meeting candidates.
Blinkhorn has seen such scenarios play out during the coronavirus stay-at-home period.
In one instance, a top candidate—who had conducted her first interview in person— was preparing a final presentation. The candidate was scheduled to present to the organization in person, but the company was happy to see a virtual presentation. The search was closed by phone and Zoom.
However, not all organizations are comfortable hiring a senior executive without meeting the person. In such cases, Blinkhorn advises working through this discomfort. Again, one of the objectives is to maintain forward momentum.
You may lose [top candidates] if you don't do anything, she told one company, highlighting the fact that despite the economic slowdown, certain roles will need to be filled eventually. The company agreed to meet first-round candidates virtually. Final rounds were done in person.
Manage Expectations
In addition, Blinkhorn emphasizes transparency. Even in instances where a company wants to make an offer, there may be a hiring freeze. While executive searches typically are fast-tracked, searches today will be done more slowly given the pandemic.
Blinkhorn counsels that companies be honest about expectations. This is true not only for executive searches, but for all hiring.
"Everyone knows that nothing is certain at the moment…being honest about the stability of the role will be ­very well received in the short and long term," adds Jessica Forman, associate manager, marketing and media recruitment at Russell Tobin, a recruiting and staffing advisory firm.
"What kind of impression do you want people to have of your company...when this is all over? Do you want to be the hiring manager who pretended everything was fine to get an amazing candidate on board?  Or do you want to be the hiring manager who was honest, open, and trustworthy? This will have an extremely positive long-term effect."
Tips and Takeaways
Forman offers tips for hiring managers:
Conduct video interviews. "Why waste time with a phone call when you can look someone directly in the eye?"
Ask candidates whether they had a desire to leave prior to a lay off/furlough (and what that reason was). Don't assume they are on the market only because they were let go.
Deep dive into culture. Candidates won't be able to meet the team in person, so you need to ask, "Will this candidate be a fit once they are able to work in person with my team?"
Do not rush the process. It's easy to move quickly with virtual interviews, but take the same amount of time and caution that you would even if you weren't in the middle of a pandemic.
[Note: You can listen to a replay of the webinar for free here. ]