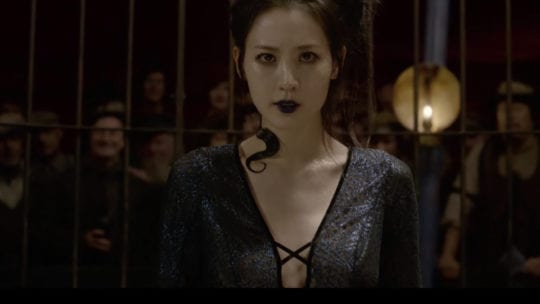 Time and again we are reminded that brand leaders shouldn't tweet directly to their audiences before first vetting the messaging with their communications team. Tesla president and CEO Elon Musk's Twitter gaffes, for instance, have resulted in a lawsuit (for calling the cave diver who rescued the Thai soccer team a pedophile) and and a criminal probe conducted by the Justice Department (for tweeting that he had secured funding to take Tesla private). Meanwhile, our president's loose Twitter finger provides weekly salacious fodder for the press that will be analyzed in the annals of history.
Not all brand figureheads ought to have their smartphones taken away, though. Harry Potter author J.K. Rowling, whose original series has blossomed into a full-fledged empire including films, merchandise, theatrical productions, theme parks and tourism, has established a reputation as the rarest of brand leaders—not only does she have her fingerprints on every piece of work that bears a connection to her "Wizarding World," but she often responds to fans online directly, keeping up a dialogue and mitigating any controversies that arise.
The latest controversy to befall Rowling's brand hit when the final trailer for the second film in her Harry Potter prequel trilogy, "Fantastic Beasts," was released on Tuesday, Sept. 25. Fans of the saga were shocked by the prequel trailer's revelation that Nagini, the giant pet snake of Harry Potter antagonist Lord Voldemort, was once a human woman, afflicted by a curse that transformed her into a snake against her will.
Backlash to this revelation was swift and immediate—not because of any opposition to revising the canon of lore, but because the actor portraying Nagini, Claudia Kim, is Korean, and her character is a submissive pet to a white villain. Others also took issue with the fact Nagini's inspiration originates from Indian mythology, yet she is being portrayed by a Korean woman.
@jk_rowling listen Joanne, we get it, you didn't include enough representation when you wrote the books. But suddenly making Nagini into a Korean woman is garbage.
Representation as an afterthought for more woke points is not good representation. https://t.co/UIrR7yiKQD

— Jen Moulton (@J_A_Moulton) September 26, 2018
Rowling's response was par for course with her normal response to critics—calm, measured, and laden with context.
The Naga are snake-like mythical creatures of Indonesian mythology, hence the name 'Nagini.' They are sometimes depicted as winged, sometimes as half-human, half-snake. Indonesia comprises a few hundred ethnic groups, including Javanese, Chinese and Betawi. Have a lovely day ????

— J.K. Rowling (@jk_rowling) September 26, 2018
Whether a brand leader is speaking up about their own creation or only as an appointed member of the C-Suite, Rowling's diplomacy on Twitter nonetheless remains laudable and exemplary, even if it would later prove to be partially incorrect.
Similarly, when some fans expressed their discomfort at alleged domestic abuser Johnny Depp's casting as "Fantastic Beasts" antagonist Gellert Grindelwald, Rowling acknowledged those fans, aligned with their objections, and assured them that she was comfortable continuing having him onboard the project.
Acknowledge, align, assure—these steps are not only wise to follow when mitigating a controversy that's been levied at your brand, but a wise way to instill confidence from your various shareholders, be they investors or end users. Audiences want to know that a brand leader comes from a place of understanding, empathy and intelligence. Following these steps checks those three boxes.
Moreover, when executed smartly, these steps promote a level of transparency that can lead to additional dialogue and promotion for your brand. In the case of Rowling's Nagini controversy, she turned out to be incorrect about one thing—the origin of the "Naga" mythology. Indian author Amish Tripathi took to Twitter to correct her claim.
Actually @jk_rowling the Naga mythology emerged from India. It travelled to Indonesia with the Indic/Hindu empires that emerged there in the early Common Era, with the influence of Indian traders and Rishis/Rishikas who travelled there. Nagin is a Sanskrit language word. https://t.co/cXHSlDD7Kc

— Amish Tripathi (@authoramish) September 26, 2018
Though Rowling turned out to be incorrect in her explanation of the Naga's mythological origins, her speaking up promoted a dialogue that ultimately extended the length of the discussion about her new project, creating room for an interesting lesson in world mythology and more room for those raising an initial objection to learn about the nuance of the origin.
I'm not offended, @lalisa_you. I was just clarifying something to @jk_rowling. That's all.
And Indonesia is a cousin culture of India's. We have learnt many things from them too. Both our countries tend to like each other.
My limited point: Naga traditions have origins in India. https://t.co/ZxdqcXLeKt

— Amish Tripathi (@authoramish) September 27, 2018
Brand leaders with a direct tether to their audiences should take note that it's OK to be incorrect, so long as you're coming from a place of transparency and positive intention. What it's never OK to do, however, is get overly hostile and/or defensive. That's a lesson that more brand leaders, and world leaders, will have to learn the heard way.
Follow Justin: @Joffaloff