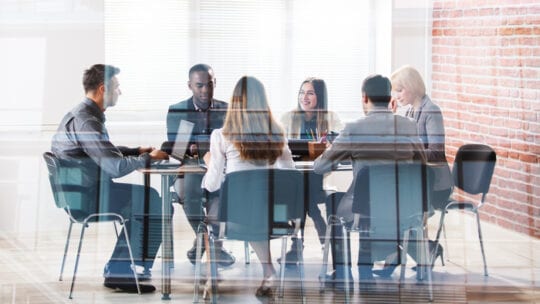 We're in an age of Our company is committed to underrepresented communities. As a result, many companies are rushing to release supportive statements that do little to serve the communities they seek to champion.
Do these (vague) statements benefit anyone?
Not only are many of them looking more and more empty, they are harmful for employees at these organizations. When there is no internal, behind-the-scenes work done to address diverse communities, such statements offer a false sense of security. They hold the persona of change that can be flaunted and not actually allow the company to be held accountable for past actions of bias and/offensive operations.
It also allows companies to have a scapegoat.  If questions are raised, they can point to that moment and say "look, we are inclusive," when in reality, no internal safeguards have been built to ensure that DEI work is actually being done.
As employees of underrepresented groups already have the plight of workplace politics that are systematically designed to keep them out of leadership, creating an environment of false inclusion now places the burden on them of keeping leadership accountable for their actions. It forces employees to muster the energy to directly challenge the leadership team they are paid to make look good, which can potentially lead to internal tension among employees of underrepresented groups.
Racism and bias are systematically instilled into our psyche and cannot be overturned or solved with one catchall statement or renewed commitment to underrepresented groups. The work takes time, effort and support from the top down.
Want to improve audience relations and perception of your company? Your office culture? As noted, it must start at the top. The good news: there is no one way to skin a cat. There are numerous tactics communication and marketing teams can lead internally that will have a positive and genuine impact.
Here are tactics leaders should consider to identify and correct structural bias within their communication and/or marketing teams.
Internal Listening Tours + Marketing Audit
Begin with a series of conversations with internal stakeholders. Gather insight and information relevant to diversity, equity and inclusion (DEI) marketing and means of communication with creators and outreach tactics.
To understand where your company is, assess past and present marketing tactics. Where have you seen success and failure with standard consumers and consumers who identify with the minority groups in which you want to target.
Evaluate Talent Sourcing Approach
How are you finding team members, interns and partners? Are you looking for talent in the same spaces? Does everyone in HR have the same world view/background? Do you only hire a women-owned agency to work on projects pertaining to Women's History Month, LGBTQ+ for pride, Black-owned for Black History Month? If the answers are yes, you need to reconsider your approach.
Boxing in partners and limiting your talent search will develop a cycle of recruiting talent with the same output. Freethebid.com and freethework.com are amazing tools to source new and diverse internal talent, partners and freelancers.
Strategize Your Internal Plan
Have a clear-cut plan. Map out the new, approach-based insights and learned data. Present an updated marketing structure/process that will encourage and retain diverse talent and foster community inclusion. The first priority is internal change.
This can include a marketing task force or unique affiliate programs for underrepresented groups.
Present a timeline for how you will implement these new structures.
Setting Internal Benchmarks (Not Quotas)
To gauge success, monitor and assess key metrics, developing short-term and long-term goals. Fully inform metrics via research. Establish success metrics during the early audit phase of your plan.
Reflecting internally, identifying your teams lacking, and implementing a plan to correct those missing spots is the only way to actually improve your internal communication teams, which can lead to better external output.
Rome wasn't built in a day, and biases cannot be corrected with a company statement.
Tamon Geroge is co-founder & CEO of Creative Theory Agency