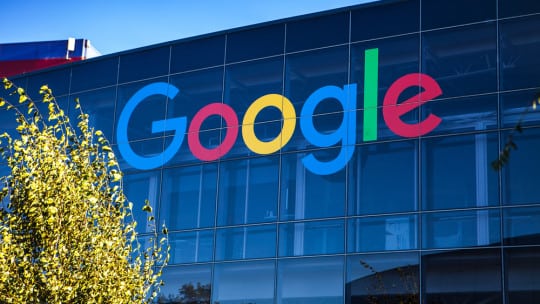 Following a report based on leaked internal Google documents revealing plans to launch a censored version of the search engine in China, some Google employees are less than impressed.
The August 1 report, published by The Intercept, explains that the project (code named Dragonfly in confidential documents) was started in the spring of 2017 and had been confidential within the company, save for a small portion of Google's work force, until this week.
While Google has previously had a presence in China, it removed its services from the country in 2010 after refusing to comply with the Chinese government's "Great Firewall" that leaders use to block information it finds objectionable. This includes "information on the internet about political opponents, free speech, sex, news and academic studies," as well as social platforms like Facebook, Instagram and Twitter.
However, current Google CEO Sundar Pichai, who took over the position in 2015, has been making moves to return Google to China in the years since his appointment. At a June 2016 conference, he said, "I care about servicing users globally in every corner. Google is for everyone. We want to be in China serving Chinese users."
And in December 2017, Pichai met with a top Chinese government official in a closed-door meeting, which he "is said to have viewed…as a success." Google has been steadily releasing non-search related products in China ever since, according to the Intercept report.
But with the information about Dragonfly now out in the open, Pichai is facing pushback from Google employees as well as users of the platform. Since its founding, Google has been a fierce proponent of free speech and open access to information. It appears some workers at Google feel that the potential for a censored search engine would go against the company's principles, putting the company's financial gain before human rights for Chinese citizens.
The Intercept's internal source, who was knowledgeable about the project but reportedly spoke on condition of anonymity after being instructed not to speak to the media, told the publication, "I'm against large companies and governments collaborating in the oppression of their people, and feel like transparency around what's being done is in the public interest."
Unfortunately, Google employees and the public are unlikely to get any transparency. In a statement to Business Insider, a Google representative said, "We don't comment on speculation about future plans."
Other employees have also voiced their displeasure with this development. Bloomberg News reportedly spoke to Google personnel who referred to Dragonfly as a "censorship engine," and who compared it to a recent Google project called Maven, an artificial intelligence project the company launched in collaboration with the Pentagon that also received criticism over privacy concerns. (It has since been stopped.)
Google has broken a cardinal rule of internal communications and kept employees in the dark about a huge development that might impact the company's reputation and create ethical concerns for those involved. For a company that outwardly touts the importance of sharing information, it doesn't seem to be taking its own advice when it comes to its workforce.
As of yet, there have been no reports of a missive from top Google officials to discontented employees. But Google's top officials would do well to heed the advice APCO's director of corporate communications Jason Meyer gave to PR News and release a statement as soon as possible, so as to "reaffirm that leadership remains committed to proactively assessing the impacts of its operations."
Follow Hayley: @that_hayley