If you've watched a television show on-demand or streamed a popular YouTube video over the last few years, you've also likely been prompted to interact with a video ad. Given that engagement is a far more telling insight than mere views, the benefits of having your audience interact with your content are numerous. Interactive content generates four to five times more page views than static content according to LinkedIn, thus facilitating the first, and one of the most challenging, steps in the customer journey—engagement.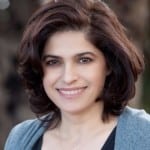 Understanding the conversion powers of interactive content, this past April global press release distribution and regulatory disclosure company Business Wire announced the launch of its interactive press release service, which it says will change how news is consumed.
"There is no other press release with an interactive media aspect embedded within," says Galina Patil, VP of product and user experience at Business Wire."It's a living, breathing asset that our clients can modify."
Patil, who will be speaking at the PR News Social Media Summit on Aug. 10, explains why Business Wire's approach to making press releases interactive offers is unprescedented. (Business Wire is also a sponsor at the Social Media Summit.)
"We have an entire desk that creates these assets on the client's behalf," Patil says. "All that the client does is provide the assets themselves, and the design desk actually creates the press release for them, working with them and guiding them to make sure their goals are being achieved. It's a complete service."
That service allows companies to build out a multidisciplinary campaign that Business Wire calls a StorySet, which starts with a standard, written press release and then folds in visual assets like customer video, data infographics and other visual content customized to the needs of each client. Adding in hyperlinks to relevant social channels and/or ecommerce sites will further deepen the likelihood of conversion, too.
The most successful interactive press releases so far include a map highlighting female entrepreneurs across the country for International Women's Day, an animated graphic promoting a line of travel pillows and blankets and a Japanese hotel's visuals-led education on Japanese hospitality culture.
The secret to Business Wire's innovative approach lies in the program's ability to isolate metrics for each of the interactive elements to find out what's working and what isn't, not unlike A/B testing on Facebook.
"When the press release initially goes out over the wire, they have ongoing live reporting that they can monitor and they can monitor every interactive element," Patil says. "We call them hotspots. They can adjust the timing of when that hotspot comes up, where it goes, even update the content within those overlays that pop up to optimize the content."
Clients can track performance metrics such as engagement around  hotspot, length, frequency and device.
In just a few short months, Business Wire's interactive press releases have been seeing success across the board, in many cases more than double the engagement that people are seeing with stagnant press release content. Patil stresses that the program has been successful in correcting the fact that many agencies and PR professionals still underestimate the importance of engagement to this day.
"If your content doesn't engage your audience, whether it's a press release, social post or YouTube video, it won't achieve your ultimate goal," she says. "That's your entry point into all other metrics that you're driving toward. Thats your front door."
Follow Justin: @Joffaloff