If you're trapped at the airport or at home in the first (and hopefully last) blizzard of 2017, PR News has you covered with reading material. These sunny influencer tips from Discover Los Angeles will have you thinking of warmer days in no time.
The communicators at Discover L.A. are masters of injecting a huge dose of FOMO into campaigns, spurring viewers not only to dream of glorious SoCal weather, but of events frequented by up-and-comers in entertainment and fashion. To put a youthful, fashionable face on its events, Discover L.A. regularly employs influencers as part of their brand messaging.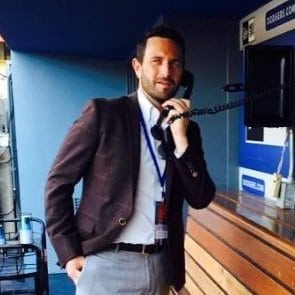 "[Influencers] elevate our brand through their creativity and provide us with assets that we can leverage for our own channels," says Bill Karz, Discover L.A's vice president of digital marketing. Harnessing that creativity and those assets, however, can't be done by recruiting internet celebrities alone—finding the right fit, establishing clear expectations from the start and carefully measuring engagement over the course of the campaign are crucial to success.
Karz, who will speak on influencer marketing at PR News' Digital Summit Feb. 24 in Huntington Beach, CA, shared a few tips for navigating influencer campaigns.
When searching for an influencer, find the right fit for both your brand's audience and the target influencer's audience. "We focus on working with two different types of influencers," says Karz. "First, influencers who are content creators; individuals who can elevate our brand through their creativity and provide us with assets that we can leverage for our own channels. Second, influencers who have a significant following that aligns with our target audience. [We're] providing them with experiences that fit with their organic content and reach their audience with enough frequency to establish our brand story."
Once you land your influencer, set expectations from the get-go with an influencer agreement. As with all legal agreements, it's best to have your organization's general counsel or an outside law firm take a look at or draft the document. The influencer agreement template Karz uses includes the campaign timeframe, a list of influencer obligations, a clause stating the influencer's legal responsibilities in case of a communications crisis, a statement that the brand has permission to use the influencer's content and the payment amount.
---
Craving that SoCal sun? Escape the chill and enjoy fantastic Huntington Beach weather while learning the latest in social media tactics and content strategy at PR News' Digital Summit, Feb. 24 at the Hyatt Regency in Huntington Beach, CA.
---
Measure engagement and costs across platforms before and after the campaign. Discover L.A. measures the follower numbers of all of its influencers—and the average cost per post—before employing them for a campaign. To promote a jointly led Discover L.A. and NFL UK football game, Karz recruited lifestyle vlogger Niomi Smart to post to Instagram, Snapchat and Twitter from the game. Discover L.A. matched Smart's strongest channel followings to the platforms she posted to, below. (Note that Facebook, where Smart's audience is the smallest, was not among the platforms she posted to as part of the campaign). After the big game, Discover L.A. measured the engagement of each post, even separating Instagram and Instagram Stories to see where budget was being used most effectively. These kinds of metrics are valuable when scheduling repeat engagements with influencers.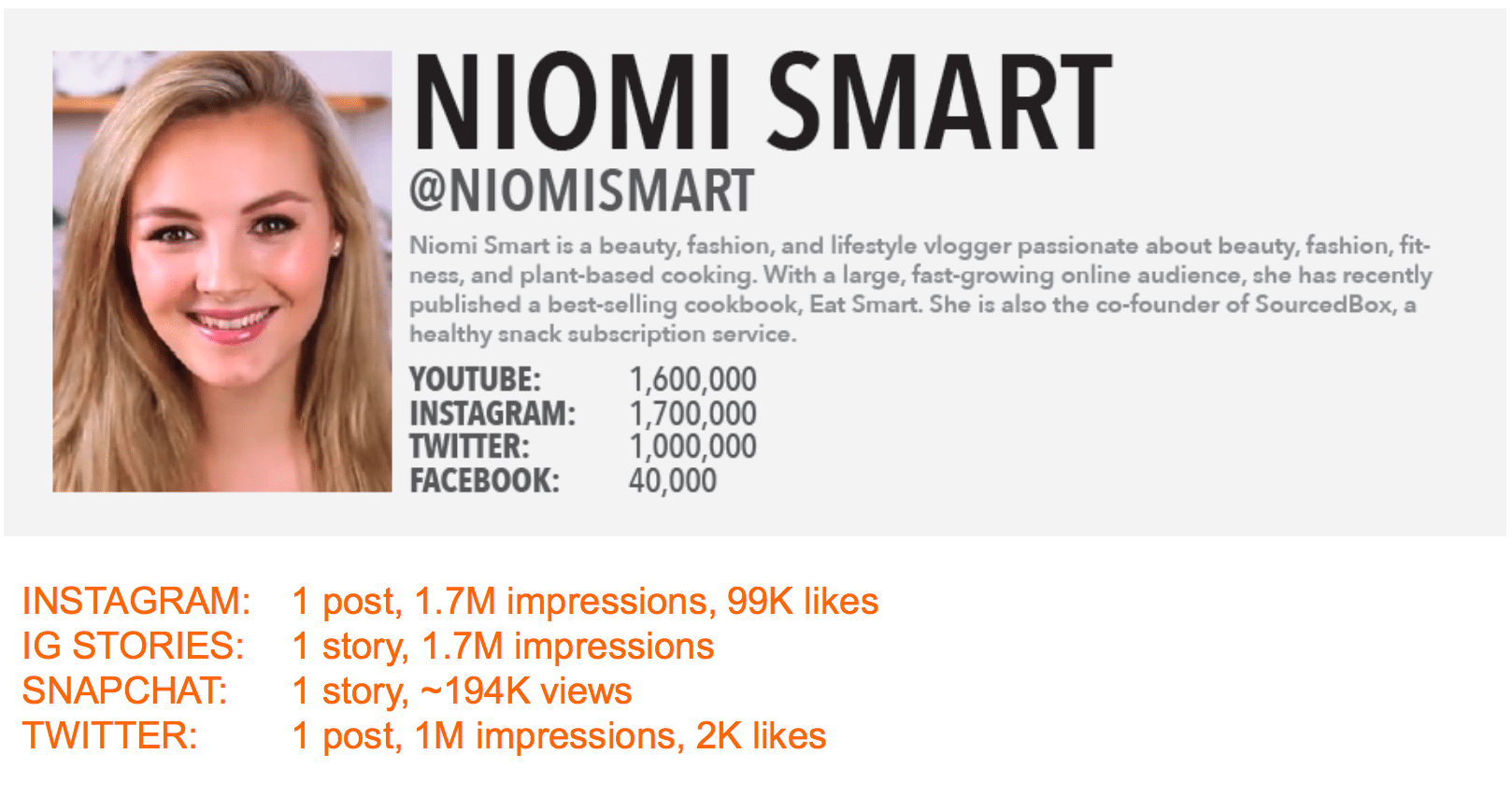 Follow Bill: @BillKarz
Follow Sophie: @SophieMaerowitz