We've all read stories of an angry customer tweeting at an airline or a restaurant because they had a bad experience. But social customer care is about so much more than just dealing with irate customers.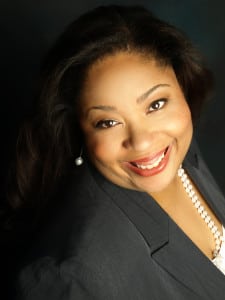 "In my area of the business, social customer care is more about how we drive our customer experience and how we engage with our customers," says Brandi Boatner, a digital experience manager with IBM. "In the end, it's about how we deliver on our brand promise."
On Thursday, we sat down with Boatner during a Facebook Live session to pick her brain on how social customer care is evolving—and how IBM is using artificial intelligence (AI) to bolster the process.
Boatner and her social media team at IBM monitor and respond to questions on all of the major social media channels, but they also have a more comprehensive tool on the website.
"We have a functionality on our web pages where, if someone wants to talk to an expert, they can schedule a consultation with someone (free of charge) to answer and address a question they may have about a product or service," she says.
And AI plays a big role in the scheduling process, Boatner says.
"We have a chatbot that is powered by Watson that catches when someone schedules a consultation, to pair the right expert with the topic that the person has asked for a consultation on," she says.
Think of it as the 2017 version of calling a customer service hotline, and hearing "Press 1 for billing, press 2 for accounts, press 3 to talk to a representative."
Start Small
Brands certainly don't need an advanced AI tool like Watson to implement their own social customer care program. But Boatner cautions that careful deliberation is key. When offering an "ask the expert" option for your customers, make sure that expert is well-versed in the specific aspect of your business the customer is asking about.
Boatner also says you should consider the most basic of questions before launching a social customer care program. You have to ask, "Why is social the best tactic for us?" Once you've answered that, you can refine how you'll address the volume of questions your company receives, and how you can do so using social as your tool.
If you don't have a big budget, you can still start using basic bots to your advantage, even if it's just a simple logic-tree, question-and-answer format, she says.
Data Is King
Many PR pros don't think of themselves as data scientists, but you are, Boatner says, whether you know it or not. Being able to interpret and analyze data and use it to inform your strategy is at the center of everything a brand communicator does.
"We eat, sleep, drink and breathe data," says Boatner, who will be speaking about social customer care at the upcoming Digital PR and Marketing Summit in Miami Oct.17-19. "You really can't make an informed decision, we feel, without the data to support it."
Boatner also ensures that communicators need not worry about machines taking over their jobs. These technologies are here to augment human intelligence and improve on what we already know, not replace anyone.
"It's not man versus machine, it's man with machine," she says. "Artificial intelligence, augmented reality, virtual reality…all these things are already here in our day-to-day lives, even if we don't realize it. Artificial intelligence and chatbots are just going to help us continue into this era of convenience and ease of use."
Finally, when communicators are venturing into the world of social customer care, Boatner stresses that you don't have to answer every comment. Emotions can run high on social media, but communicators should never be combative.
"Please don't get into Twitter wars. And please don't take it personally," says Boatner. "Stick to the thoughtful strategy that you've established, always."
Connect with Brandi: @ThinkBluePR
Connect with Samantha: @samantha_c_wood