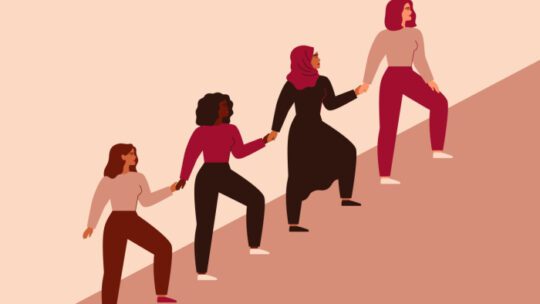 In advance of Women's History Month, PRNEWS spoke with Molly Levinson, the founder of The Levinson Group (TLG). Levinson recently won Women's Empowerment Champion at the PRNEWS Social Impact Awards.
Levinson has led some of the highest-profile efforts on behalf of gender equality in recent years. This work includes serving as the architect of the equal pay effort by the U.S. Women's National Soccer Team; advising multiple #MeToo victims and survivors; leading TLG's partnership with Nobel Peace Prize Laureate Nadia Murad and her foundation, Nadia's Initiative; and serving as communications advisor in the NCAA gender equity investigation, launched following public scrutiny during the 2021 March Madness tournament.
PRNEWS spoke with Levinson about advice she gives to both students ready to enter the PR workforce and those looking to advance in their careers. She also shares lessons she learned in her previous roles as an Emmy award-winning producer.
The interview was lightly edited.
PRNEWS: What advice do you give to female college students interested in a career in PR?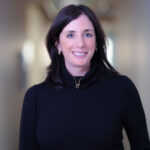 Molly Levinson: One: the best communicators are the best writers. Whatever you do, do something that forces you each day to become a better writer.
Two: go work for someone who will invest in you, believe in you, and help you succeed. If you can work in journalism, please do, because we need as many fantastic journalists as we can have in the world, and in particular, local journalists.
Smart communication and communicators are at the heart of every moment of triumph, every moment of growth, every moment of change, every moment of consequence and every challenge. The possibilities are endless—be incredibly ambitious, work your butt off and value all of the people around you.
PRNEWS: For women who feel they're blocked from advancing in PR, what's your guidance?
Levinson: Please don't listen to anyone who tells you that you can't do something you want to do. Instead, focus on getting it done.
Ten years ago, when I founded TLG…there were some skeptics, but there have also been so many champions. Find your champions, show them what you can do, and they will lift you up.
I remember 20 years ago when I worked as a producer at CNN, and I wanted to go with our team to help cover the aftermath of the 9/11 attacks on America and the resulting wars in Iraq and Afghanistan. At the time, in order to be able to do that, you had to go to a training we called "War Camp" where you learned the skills you needed to be able to work in a war zone. I remember begging my boss to let me go, and at first, he said no. I just didn't take no for an answer and finally, he signed me up to go...
I've learned so much more from the times in my life that someone told me no, and, despite that, maybe even because of that, I've persevered. Sometimes it takes longer, and is much harder than you imagine, but if you believe in yourself, stay focused and determined, anything is possible.
PRNEWS: Do you believe PR has made strides in getting women into leadership roles? What solutions are there to elevate more women into leadership positions?
Levinson: We can always do better. In our years-long effort to achieve equal pay for the U.S. Women's National Team players, we were obviously focused on achieving equal pay on the soccer field, but we knew that if we won, we'd make a difference in C-suites and boardrooms all over the world. Now, we are focused off the field on creating opportunities for women investors, owners, agents, league executives. If you create a platform for change, you can achieve change on a much larger scale.
PRNEWS: You previously served as political director at CNN and CBS. How did your time at these networks help you as a communicator?
Levinson: For global leaders in business, politics or civic life, nothing is more important than credibility. Whether you are trying to win an election, shape a brand, inspire employees, persuade partners, disrupt industries or grab headlines, you'll be measured by whether your actions match your words.
This is one of the most important lessons I learned when I was a Political Director at major networks. Back then, as I led talented teams of journalists covering politics, I learned other lessons that guide me today as a communicator and a CEO, including:
get the story right, and get the story first
read everything
write persuasively and shorter
make tough calls when they need to be made—no matter what hour of the day or night
be a diplomat
pay attention to the tiniest details
know the value of your team
look to make the world a better place
PRNEWS: Are there any tactics you learned in TV that you use now as a PR pro?
Levinson: A killer team makes all the difference. When I worked in TV, our seamless and tight-knit teams accomplished amazing feats. Today, we've created that kind of newsroom ethos at TLG. I am blown away every day by my colleagues; they come from diverse and interesting backgrounds in leadership in the private sector, politics, media, law,  and they bring a mix of insight, knowledge, smarts, and "get- it-done" attitude.
Also, put substance over style, but keep a close eye on both.