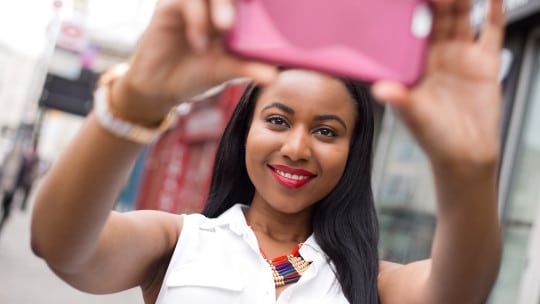 Influencer marketing can come in many shapes and sizes.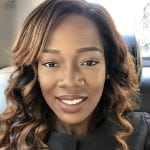 For some brands, the best method is to find influencers in the demographic of your target audience. Others find the best followers within their company, utilizing employee advocacy on social media. For Tatiana Holifield-Arthur, senior director of social media marketing strategy at BET Networks, her influencer marketing strategy is a mix of the two.
As an entertainment brand, BET has its influencers almost built in. Holifield-Arthur says that their best influencers are on-air talent, who each have strong followings of their own. It allows for a personal connection between the audience and the talent, and of course encourages them to tune in to the latest episodes.
One great example is Gabrielle Union, who portrays the main character of BET show "Being Mary Jane." When a recent episode aired, Union live tweeted throughout the episode, and so did many of her followers. BET retweeted a bunch of Union's tweets, as well as others from the audience. It's a great way to keep the audience involved in every dramatic twist or hilarious moment of an episode.
Holifield-Arthur will be leading a workshop on influencer marketing at the upcoming Digital PR & Marketing Show Oct. 17-19 in Miami, and we asked her a few questions about her strategy to get a taste of what's to come.
PR News: How has BET's social media strategy changed over the past six months?
Tatiana Holifield-Arthur: Over the past six months, BET has found new ways to leverage talent to grow our social footprint and build brand awareness. Traditionally, our talent and cast members had to wait until the network released marketing assets before they could post about it so as not to leak the campaign. Given that our audience engages more with talent, we've shifted our strategy to leverage the talent's social following first. We also look for opportunities to create custom content with our talent in a manner that is authentic to their voice, that we will then repost or comment.
PR News: What are some of the biggest pros and cons of influencer marketing?
Holifield-Arthur: Influencer marketing definitely has pros and cons. Pros: Brands can leverage influencers to truly break through the clutter in timelines and reach their core audience. Influencer campaigns can build brand awareness much faster than traditional marketing campaigns. Cons: Brands sometimes have unrealistic expectations of the ROI. High-profile influencers are demanding more money now than ever before. FTC guidelines and regulations are impacting the way branded content is delivered.
---
Do you have more questions for Tatiana? Tune in to PR News on Aug. 30 at 1:30 pm ET for a Facebook Live interview with Tatiana, and ask away!

---
PR News: Do you think influencer marketing can work for a company of any size? Why or why not?
Holifield-Arthur: I absolutely believe influencer marketing can work for any size company, however the level of involvement will vary based on the company's budget. A small company may not be able to partner with a high-profile influencer who has more than 1 million followers. Instead, that company may choose to partner with micro influencers that have high engagement in their core demographic. Celebrities will have high reach at high cost, while micro influencers will have lower reach at lower cost.
PR News: Can you briefly describe the timeline of an influencer marketing campaign, from finding the right influencer to the campaign being live and the analysis afterwards?
Holifield-Arthur: The timeline of each influencer marketing campaign will vary. The first step is identifying the influencer based on your campaign objectives. Next, contacting the influencer and negotiating their rate/content schedule can take anywhere from a couple days to possibly weeks. Once the deal points are established, the agreement is drafted. From here, the length of the live campaign will vary based on the content schedule. Once all content has been published, you'll want to recap the metrics and sentiment. Packaging the ROI can take from a week to a month to fully analyze.
PR News: What do you hope attendees at The Digital PR & Marketing Show will take away from your workshop on October 17?
Holifield-Arthur: I plan to share real experiences of the influencer campaigns that I've led in the past year, in hopes that attendees will take away a few knowledge nuggets to enhance their current influencer campaigns, or build great ones.
Connect with Tatiana: LinkedIn or on Twitter @GlamlifeTatiana 
Connect with Samantha: @samantha_c_wood