Artificial intelligence and the growing list of voice assistants (from Siri and Alexa to Bixby) may not be of immediate concern to you when it comes to the future of PR and marketing.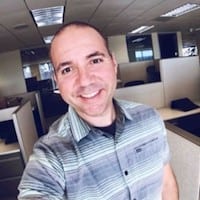 But Michael Delgado, director of social media at Experian, says these features are changing newsrooms for journalists, and will also change the game for PR and marketing pros. Chatbots are often brought up as a new form of customer service and engagement on social, but AI and voice assistants can also help crunch the numbers that can lead to important business decisions.
Delgado, who will be speaking at the DigiComm Summit, Feb. 22-23, in Huntington Beach, Calif., shared some of his predictions with us about AI and its intersection with communications.
PR News: How will AI change the way we work in the coming years?
Delgado: AI is improving newsrooms by helping journalists research faster and automate mundane tasks. Editors are even using AI to write certain types of articles based on raw data (e.g. stock updates). In marketing, we're seeing strides in how AI can help more customers get answers faster with chatbots—and how AI can help determine what type of content to share out on social channels (and at what time). This will help social media managers focus more on human tasks like customer engagement
Big data companies like Amazon, Microsoft and Google have developed voice assistants that are getting smarter and more helpful. At some point, we can ask our voice assistants to brainstorm with us—or help us quickly research a topic or provide an opinion in a matter of seconds. For those of us working in PR, there are so many scenarios where an AI can help us. Want to know what journalist to reach out to about a certain issue? Want to know what trending issues might impact your company right now? Want to know the sentiment or share of voice of your company or competitors right now? Voice assistants will be able to serve up answers fast. This will allow your leadership to make thoughtful decisions faster.
Knowing how to work alongside AI is not just for those in data science. It's going to be essential for all of us who want to stay competitive in business.
---
Learn more from Michael Delgado at The DigiComm Summit, Feb. 22-23 in Huntington Beach, Calif. Brand communicators from Ticketmaster, BuzzFeed, SAP, Disney, American Heart Association and many more will speak on topics ranging from user-generated content to paid social to measurement and more.
---
PR News: What are your predictions for AI and machine learning in 2018?
Delgado: It's an exciting time to see how AI and machine learning will progress this next year. Forrester reported that 70% of enterprises expect to implement AI over the next 12 months. And job growth for those who work with AI will continue to increase. In fact, Indeed.com recently published a report showing that the share of jobs requiring AI skills has grown nearly five-fold since 2013.
No doubt, AI will assist us more with our data analytics, customer relationships (via chatbots), business intelligence and how we communicate in 2018.
Oh, and to keep up with how Experian is using AI and machine learning, check out our Experian DataLabs website.
PR News: What's it like to work at Experian?
Delgado: I love my job because of the amazing people I get to work with. We have a culture that encourages innovation in everything that we do—and that includes taking calculated risks and failing fast. Our data teams are constantly developing new ways to use data to improve our world and it's exciting for me to see the tangible impact our company is making to improve the lives of people.   
PR News: Can you tell us about Experian's #DataTalk show?
Delgado: #DataTalk is a weekly show where we feature some of the smartest people working in data science. We host these video chats in our data science community on Facebook, and also produce a podcast for those that prefer to listen.
We cover all types of data science topics—which includes how AI is used by the United Nations for social good, ways data science is used in the NBA, how to teach computers to see and ways to improve data visualizations. You can see an archive of all our data science video chats on our Experian blog. The goal of this campaign is to build a community of people who want to learn about data science and how it's used within organizations (without needing to know the technical side).
These conversations are aligned to our culture of innovation and the way we are using data and analytics. The more we all know about data science, the quicker we can all adapt and think of ways to use AI in our businesses.
Connect with Michael: @mikedelgado
Connect with Samantha: @samantha_c_wood