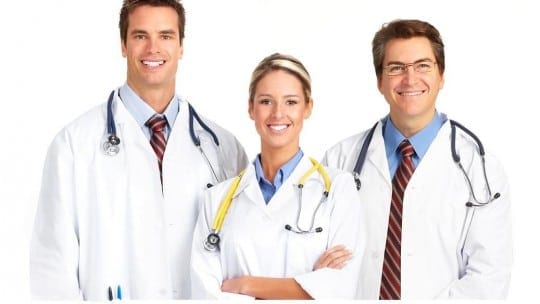 With a new year in this age of transparency comes a glimmer of light. As of Jan. 1, a federal regulation went into effect that hospitals now must post their standard prices. That's an upgrade. Prior to this, hospitals were required to make a list of their standard charges available, though not post them online. Upon request, hospitals also had to make their policies for viewing prices available to the public.
Apparently, the new regulation will help only a bit. A story in the NY Times carries the headline, "Hospitals Must Now Post Prices. But It May Take a Brain Surgeon to Decipher Them." The regulation lacks specifics about the format hospitals should use to post standard prices. Kaiser Health News describes the posted prices on hospitals' sites as "a dog's breakfast of medical codes, abbreviations and dollar signs—in little discernible order—that may initially serve to confuse more than illuminate."
There also are reports that hospitals are posting their standard prices, yet making them difficult for consumers to find. And the dog is toothless: there's no penalty for a hospital failing to post.
One of the major issues with the regulation is that it specifies posting "standard" prices. In medical lingo, chargemasters is the term for standard prices. Yet there are myriad variables involved in patient treatment based on length of stay, tests conducted, specialists consulted and medicines administered, etc.
One Small Step
In addition, insurance companies and hospitals negotiate rates for treatments. It's rare to pay the chargemaster price.
As Centers for Medicare & Medicaid Services administrator Seema Verma admits, the regulation is just a first step on the road to transparency.
"We know that we're part of an overly complicated and broken system and could do a better job communicating with our members," says Kieran Fagan, VP, communications at AETNA. One common example is the Explanation of Benefits statement that consumers receive from their health insurers. Fagan calls it "indecipherable."
Reimbursement is much more "of a wild west than consumers can possibly imagine," veteran healthcare communicator Gil Bashe, who heads Finn Partners' healthcare practice, told us during an interview in September. Terrible stories about medical billing occur "every day and minute," he added.
We wouldn't pretend to wade into the medical system's woes concerning billing and prices. Still, there are takeaways from this news story for communicators in any field. It's unlikely you'll be able to entirely change the culture of your organization, but you can suggest some adjustments.
Revise the Language
You need not be a communicator in healthcare to spot language that lacks clarity. Find instances in your company's materials where jargon and abstruse language are hindering a message's readability. Advocate for changing the verbiage. There's no reason to dumb down technical passages, but make certain they're clear. If your message lacks clarity, the reader will be less likely to engage with your company.
As you know, successful communication rests on creating an emotional attachment. How can an emotional bond exist if the reader is unable to understand your message?  A tip: there are programs that will evaluate the clarity of your written prose. They're worth a look.
Get in Front of Regulation
It seems clear that some hospitals are content to hide behind the Jan. 1 regulation on posting standard prices. They'll comply with the letter of the regulation, but not the spirit of it.
Be an agent of change and propose that your company use certain regulations as starting points. Imagine how different a hospital would appear in the consumer's mind if its prices were easy to locate and explained clearly. Emphasize this differentiator when arguing within your company for change. If you're successful, make sure the differentiator is clear to customers.
A Smarter Consumer
Bashe understands the hospital price posting regulation is small, but it's the start of something bigger. "There is going to be a domino effect...that will cascade," to walk-in medical clinics, diagnostic centers and drug pricing at pharmacies, he says.  "This is the start of a new environment where consumers have real-world insight into what things cost and what they are charged."
Seth Arenstein is editor of PR News.  Follow him: @skarenstein