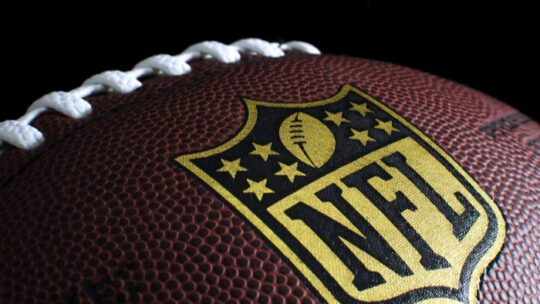 Impending crisis made the National Football League Commissioner's annual Super Bowl press conference (Feb. 9) must-see TV. While the league rallied despite deterrents such as COVID the past two years, accusations around head coach hiring practices, sexual harassment and bad player behavior continue to surface as pain points. 
Imagine being the PR person who has to prep Roger Goodell for his annual commissioner's press conference during Superbowl week this year. pic.twitter.com/ghjqgZK5av

— Joyson Cherian (@JoysonPR) February 2, 2022
At 2021's annual presser we found commissioner Roger Goodell in a somewhat different place, welcoming a Super Bowl crowd of just 25,000 due to COVID restrictions in Florida. The league also seemed to exhibit a collective sigh of relief. Making it to the big game after a year of COVID outbreaks and empty stadiums was a victory.
Fast forward to 2022 and the TV broadcast displayed another outdoor press conference, this time across from SoFi Stadium in Los Angeles. Media was masked and socially distanced. Goodell and NFL Network host MJ Acosta-Ruiz also were several feet apart. 
Tough Questions
While it seems the NFL has controlled COVID, other issues persist. Reporters repeatedly questioned Goodell about the lack of Black head coaches and possible racist or biased leanings of those responsible for hiring.
Acosta-Ruiz opened the session with a question about former Miami Dolphins head coach Brian Flores' lawsuit against the league for racist hiring practices. She asked Goodell where ownership stood in terms of tangible change, since it's an issue the league has faced for years.
Goodell answered, but with contrasting statements. He noted Flores' claims were "without merit" from a legal viewpoint. Yet, he said the concerns Flores' case raises should be considered. The league made progress on diversity, but not in terms of hiring head coaches, he admitted.
This approach mirrored many of Goodell's replies. Yes, we're good at this, but…
A Display of Contrasts
Gene Grabowski, partner, kglobal, agrees Goodell showcased solid representation in some areas, but fell short elsewhere. 
"Roger Goodell gets an A for style and accessibility during his Super Bowl news conference and a B- for content," Grabowski says. "The commissioner deserves credit for addressing, in a public forum, the thorny issues the NFL is facing, but he offered no concrete solutions to the very serious problems that reporters asked him about."
Grabowski applauds Goodell for displaying earnestness, but noted he probably disappointed many viewers and journalists when it came to solid answers. This was particularly true for questions about the responsibility of NFL team owners to DEI and harassment policies. Goodell was weak there, Grabowski argues.
"It was clear from Goodell's statements that in his role as commissioner he is nearly powerless to control the actions of NFL team owners," Grabowski says. "He acknowledged that appropriate outcomes were lacking in the hiring of Black coaches, but he had no suggested remedies. Instead, he (repeatedly) punt[ed] the matter to outside experts he said the league is hiring to examine the situation."
Use of 'We'
Protecting ownership may be part of the strategy to position the NFL as a united front. However, Goodell faces serious blowback when it comes to specific details revealed in a congressional roundtable about employee distress and sexual harassment in the Washington Commanders' front office.
After a question from a Washington Post reporter about the team confirming it would do an internal investigation, Goodell used the moment to elevate the power of the league. 
"I think we need to look into that," Goodell said. "We'll obviously do an investigation…We need to understand what really truly happened in those circumstances…I do not see any way the team can investigate itself." 
Grabowski acknowledged the power of we, but it could be confusing to fans, who see competing interests to preserve the league's integrity.  
"It was telling that several times he used the plural pronoun 'we' when discussing how the league would address racism and sexual harassment," Grabowski says. "For example: 'If I knew something was wrong with our process in any area, we would be addressing it,' and 'We won't tolerate racism.' But who is 'we?' It's clear that after years of trying to ignore these issues, it's the owners who are to blame and who have the power to change practices."
Grabowski says Goodell may be saying we, but he's alone on the stage as commissioner while facing questions from media. The owners simply avoid responsibility by not speaking with media.
Nicole Schuman is senior editor for PRNEWS. Follow her @buffalogal