Mark Weiner, a PRNEWS Measurement Hall of Fame inductee, is the embodiment of the mantra "Do what you love." He got his start in the news business at the New York Times News Service, after which he was a columnist and vice president for the McNaught Newspaper Syndicate, a division of Tribune Media. But when he found PR, and particularly research and measurement, he knew he'd met his match.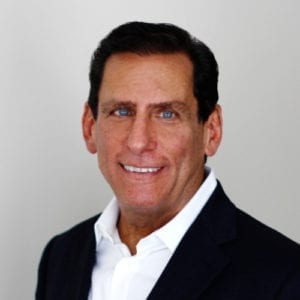 Weiner's passion, if defined in one word, is education. He sits on the editorial advisory boards of PRNEWS and The Strategist. With more than 100 published articles and papers, he contributes to numerous publication, sharing his knowledge and insights on PR measurement, and is a frequent public speaker at industry conferences.
Since 1993, he has devoted his career to helping many of the world's most respected organizations and brands to demonstrate and generate a positive return on their investment in corporate and brand communications. He is the author of "Unleashing the Power of PR: A Contrarian's Guide to Marketing and Communication" from John Wiley & Sons and the PR Quamet published by Barnes & Noble as well as chapters in three additional texts.
Weiner joined PRIME as CEO in 2008 and continues in that role since Cision acquired PRIME in 2018 at which time he added the title of Chief Insights Officer.
Mark Weiner received the 2018 Jack Felton Medal for Lifetime Achievement from the Institute for Public Relations (IPR). He is a member of the Arthur W. Page Society; is active in The IPR, for which he is a board member and the Chairman of the Measurement Commission; and serves on the Advisory Board of the Museum of Public Relations. He is also a member of the Public Relations Society of America and AMEC. Weiner serves on the Advisory Board at the University of Florida's College of Journalism and Communications.
Here is Mark Weiner, in his own words:
My first job in PR was: With a once pioneering/now defunct PR services provider called "PR Aids," which provided professional communicators with the first accessible database of journalist contacts along with printing and mailing services. My experience working with newsroom editors at the New York Times News Service and Tribune Media supplemented our database information and targetability.
I chose PR because: My interactions with public relations while working in the newspaper business were positive and, frankly, in many ways, PR chose me. My entry into PR through the PR services door was an unconventional and continues to be overlooked path for those intent on working in the profession.
If I weren't in PR, I'd be: Working hard in the news business in one capacity or another. I'm so far down my career path now that I can't imagine an alternative.
The last great business book I read was: The most influential business book I read was "Marketing Myths That Are Killing Business" by my former partners Dr. Kevin Clancy and Robert Shulman in which I learned the importance of counterintuitive and contrarian thinking. The book was published in the 1990s and it continues to encourage me today.
The best personal advice I've ever received was: "Be Here Now."
The best advice I've given is: "Begin Simply. Simply Begin." While research and insights-driven communication is more prevalent now than ever before, many communicators feel overwhelmed by it. Almost everyone in PR seeks a path of continuous improvement while reinforcing the unique value PR delivers to the enterprise. Some are at the beginning of the path and others are well on their way. But rather than delaying the journey, I advise that it's better to be approximately right than totally in the dark. Begin simply. Simply begin. You'll create an appetite for more evolved approaches and more resources over time.
If I could solve one big challenge for communicators, it would be: Communicating PR's unique and quantifiable contribution to business performance. This is often a case of "unwillingness" rather than "inability." Every day, I do my best to help communicators overcome the barriers which prevent them from demonstrating—and generating—a positive return on public relations investment. My work with Cision Insights and my participation with the Institute for Public Relations provide many opportunities to make a difference (even if it's only a small one).
The last vacation I took was: Too short.
The technology I can't live without is: My phone (which, of course, combines so many essentials in ways that were once unimaginable). I remember riding the commuter trains and judging people's dependence on "crackberries"; now I'm as bad or worse than anyone. My phone is an extension of me.
The technology I could certainly live without is: Whatever the technology is that generates robo-calls and spam.
My dream three dinner guests would be: Muhammad Ali, John Lennon and Bob Dylan
And I'd serve them: Whatever they'd like to eat, along with a heaping helping of my unwavering attention.
Want to be considered for First Person? Contact content director Melissa Hoffmann at mhoffmann@accessintel.com