Measuring reach on Facebook has become more complex than simply using one metric to count how many people witnessed a piece of content.
A mix of different KPIs must be considered in tandem to determine where, how and why users are seeing (or not seeing) your brand's Facebook content, according to Karen Vega, senior director of social media activations and earned media at Viacom Velocity, Viacom's marketing and creative content solutions division.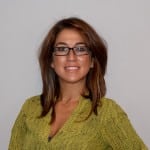 But first, brand communicators must know what each KPI is measuring—and exactly where to find them among the nooks and crannies of Facebook's analytics dashboards, says Vega, who oversees social measurement for Viacom Velocity integrated marketing executions at MTV, Comedy Central, VH1, Spike and Logo.
Vega, who will be speaking at PR News' Facebook Boot Camp July 20 in NYC, defined four KPIs vital to measuring reach on Facebook (and how they appear in the platform's analytics dashboards) below.
Impressions—Total number of impressions your content received.
Dashboard nomenclature: post_impressions:lifetime
Organic Reach—De-duplicated number of people who saw your content directly via newsfeed or timeline.
Dashboard nomenclature: post_impressions_organic_unique:lifetime
---
For a master-class level dive into Facebook measurement and the latest in messenger bots and visual storytelling on the platform, register for PR News' Facebook Boot Camp July 20 at The Yale Club of NYC.
---
Paid Reach—If you created ads for your content, this metric shows you how many people saw your ads.
Dashboard nomenclature: post_impressions_paid_unique:lifetime
Viral Reach—A vital KPI that gauges if your efforts are resulting in earned media.
To find this, you must first download the report, "Legacy Layout with Viral & PTAT." Metric nomenclature: Lifetime Post viral reach.
Follow Karen: @KarenitaV
Follow Sophie: @SophieMaerowitz