Let's get the nomenclature correct. A note to editors from the Consumer Technology Association (CTA), formerly the Consumer Electronics Association (CEA), informs us, "The official name of the global technology event is CES. Please do not use Consumer Electronics Show or International CES to refer to the event." Message received.
So now that we know its preferred name, what will PR pros whose Happy New Year includes attending CES be looking for when they attend later this week? And if they're representing a brand, how will they make sure it stands out from the clutter of nearly 4,000 exhibiting companies on more than 2 million square feet of exhibit space? Last, but not least, with some 176,000+ people converging on Las Vegas, January 6-9, for CES, how does one survive? Get around? Think?
For answers we asked PR pros and even a journalist who are veterans of "the global technology event."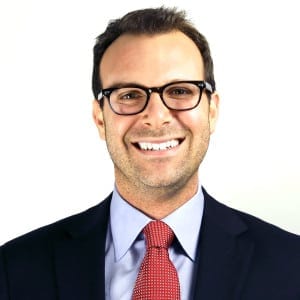 Michael Bassik
Managing Director
President, Global Digital Operations
MDC Partners Inc
Bassik says CES has become more a draw for marketers and communicators during the past three years. "Before that, it really was more of a B-to-B conference about linear technology...concerning itself with size, speed and definition…smaller phones, faster computers, brighter screens…it was all about hardware that was stationary…it didn't have much to do with CMOs or marketers." That's no longer the case, he says. "If you look at CES in 2016, it's geared almost entirely to the marketer, the communicator and the CMO because…it's now all about connectivity, content and data working together to deliver exciting experiences anywhere…and that's why marketers and communicators are drawn to it."Bassik sees three trends coming from this year's CES:
Virtual Reality and Multisensory Storytelling: For Bassik, who works across a number of PR firms, digital and media agencies, including Allison + Partners, which is managing the press experience at CES for Samsung, spotting trends is straightforward. He jokes: "You just have to count the square feet. You have 80% increase in square feet for virtual reality exhibits, 71% increase in robotics and 200% increase in drones." Yet having more space doesn't necessarily mean it's a trend for the consumer and the marketer, he says more seriously. In fact, from a marketing standpoint, virtual reality is the first trend he's hoping to see at CES this year. "We're going to see an explosion of virtual reality headsets, Oculus Rift, HTC, Samsung gear, Sony PlayStation and these will be available for the first time for purchase" in 2016.
Marketing Payoff: "From [the above] you will see a trend toward multisensory storytelling. We've already begun to see how marketers, Marriott, HBO with Game of Thrones, have leveraged Oculus Rift and other virtual reality technologies to bring storytelling to a more immersive level….How will marketers take virtual reality and create more exciting, more personalized experiences for consumers?" While many people think of virtual reality for gaming, Bassik believes it falls to PR to "be even more creative to think of new and innovative ways to use [it] for marketing purposes."
Intelligent Machines: Another trend that marketers will be seeing at CES is "the rise of intelligent, Internet-enabled machines working together that bring big data insights and automation to everything from driving to doing the laundry." Appliances will look the same from the outside, Bassik says. You won't be able to tell a dumb car from a smart car, for example. "It's the inside that's different and remarkable," he says, noting "the companies that are powering the technology of our appliances are those that a few years ago you'd have never imagined would have anything to do with household appliances or a car or a thermostat. Companies like Apple, Google, Microsoft and Amazon."
Quantified Self: "Wearables are the universal remote control of our generation," Bassik jokes. He anticipates a lot of advances in wearables related to healthcare at CES. "Perhaps wearables that can test your blood, analyze your sweat, inject medication when you need it, communicate with your healthcare professional. It's big data meets personalization and marketers will be interested in this," he says.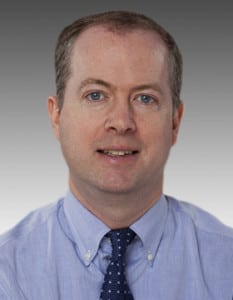 Michael Goodwin
Senior Vice President
Makovsky
Wearables: As others we interviewed, Goodwin mentions wearables first when asked about anticipated technology trends at this year's show, although he says "most important, I want to see what personal vehicle technology looks like, as well as autonomous driving…how will it be presented to the public, the states and more important the liability professionals?" As a communicator he's also interested in the questions surrounding the technology. "If a millennial rents a driverless car to travel from NY to Boston, who assumes the liability?"
Returning to wearables, Goodwin says, " Fitbits have become ubiquitous lately, but I'm very curious what the next level [of demand for wearables] will be," he says. "We're into the I-watch now…is there a better mousetrap…or does that market even make sense?" From a communications standpoint wearables interest Goodwin in that "I want to know how people are acquiring information, how they are assimilating information…I'm curious about how technology consumers are viewing touch tech, if they're still looking for next-level innovations or is what we have now good enough? I'm curious what the news story is." Many of these issue will be debated in the media this week, he says.
Clutter Breaking: While at CES Goodwin and his team will be representing Amlin Andretti, a racing team that competes on the Formula E circuit, which means it uses electric-powered cars. Former driver Michael Andretti and members of the racing team will be at CES to discuss how Formula E racing is advancing technology for the consumer sector. "We're also talking about Formula E's association with robo race, which, if you can believe this, is a Formula E race without drivers." The pitch will be that such racing also will benefit consumer technology.
To make sure media hear the pitch, Amlin Andretti will attend a press-only event the first night of CES called Showstoppers. It will bring what Goodwin calls "the world's most-advanced racing simulator" to Showstoppers. Media will be able to climb into the simulator and race against Michael Andretti. Goodwin feels appearing at Showstoppers "will get us the same mindshare with reporters" that large companies like Sony seeks with a 2000-square-foot booth on the CES show floor. "Otherwise it's a very crowded event and very difficult to be noticed." Goodwin has ample reason to speak. A few years ago he attended CES with a client and CNET named it Best in Show. "We didn't even exhibit at CES" but we were at Showstoppers, he says. "It's a matter of knowing where the media are and how they gather their information."
Brad Williams
Chair, Global Technology Practice
Weber Shandwick
As one who has been attending CES for more than 10 years, Williams sees the show's influence slipping, but only a bit. "In technology its influence is transferring to Mobile World Congress …there's been some continental drift," he says. He quickly adds, though, "CES is still hugely important…in terms of trends and in its importance" for brands. Williams echoed the thoughts of several of our interviewees, saying, "It's a great place to re-connect with influencers and media, to network and spot trends."
Wearables: Williams, as well as many of those interviewed for this piece, sees wearables and the Internet of Things, particularly the connected home and connected car, being big at CES. "Last year's CES was a tipping point for the Internet of Things," he says. "[The Internet of Things] is not quite mainstream, although the connected home and connected car are getting better known." As for wearables, "Apple has come in [with the Apple Watch] and defined the marketplace."
Technology and PR Opportunities: While some look at mobile and wearable technology and envision mining the data that devices will generate, Williams takes a different route. In addition to seeking emerging trends, Williams goes to CES to look for opportunities that technologies will present for communicators when questions arise. "Typically technologies pose so many hard questions that they create a very interesting communications playing field," he says. For example, he believes "drones will land this year… they are a disruptive technology and they also are disruptive from a regulatory standpoint. In addition they pose privacy and safety questions. When there are a lot of questions and ambiguity…communications has an important role to play in terms of messaging and public opinion…there are also reputational opportunities and risks."
Mike McDougall
President, McDougall Communications
Tapping into Data: In addition to representing a client, McDougall, as many who were interviewed for this piece, will be eyeing the Internet of Things and wearables. "Today you have to choose to update your status, but eventually [wearables] will do it for you…[the data this will generate] will be interesting from a communications standpoint…I'm always thinking about how I, as a communicator, can tap into that."
Floor to Store: McDougall also will be observing what's shown on the CES floor. "If it's being used on the floor in Vegas, it will go wide in mid year," he says. The floor also is a prime spot to network and scout for partnerships and co-marketing arrangements, he says. He'll also be eyeing foreign technology suppliers who provide "quirky technology that often gets overlooked." There are small entrepreneurs "who've scraped together enough money" to travel to CES, he says. You can find them on the edges of the show floor, he says. Large brands "rarely show their cards," but the small vendors often "are not as well-versed in what to show," he says. But beware, "there's a lot of junk" shown, too, McDougall says.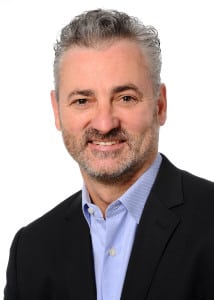 Rowan Benecke
Global Technology Practice Chair
Burson-Marsteller
For Benecke, nearly all the technology at CES will have one common denominator, "data, enormous amounts of data. The question is, Who owns this data? Does it belong to the company that produces the product? Or does it belong to the consumer who owns the product? This is why privacy and data security are the top threats to innovation," he says. "So I'm looking for a cybersecurity trend at CES." He adds, "An understanding of what consumer technologies will be most topical and trending throughout the year...helps advise and direct clients...."
[ Subscriber Bonus: More from Rowan Benecke can be found at the subscriber-only section of prnewsonline.com]
---
CES Survival SKILLS
A large part of CES involves survival skills. We asked our interviewees about travel and dining, booth etiquette and strategies for remaining sane during CES.
Travel: "Keep in mind it takes longer – way longer – to get around than you think it will," says freelance journalist Cathy Applefeld Olson, who's attended CES for more than 14 years. "Patience is a virtue at this show, beginning with the serpentine cab lines at McCarran Airport." Mike McDougall agrees. "Once you accept you can't control [the traffic delays], it all becomes easier," he adds.
Getting There: Brad Williams and McDougall counsel taking off-hour flights. Both arrive at McCarran late in the night, when crowds are light. Williams adopts a similar strategy throughout the day. "Try to step out of the normal patterns…don't go with the flow," he says. "Schedule your day differently; aovid lunch at noon, eat at 2…anticipate when crowds will be around and then go at a different time."
Getting There While You're There: With 176,000+ attendees expected, taxi lines to and from hotels and the convention center will be "endless, we're talking hours-long endless, so you might end up walking," says Applefeld Olson. Her motto: Wear comfortable shoes (repeat three times, please). Michael Goodwin sums up his travel strategy: "Vegas now has Uber." It also has Lyft, adds Applefeld Olson. Having a room in a hotel that's on the monorail line is a winning bet, too. "It gives you another option besides cabs to get to and from the convention center," Goodwin says. Applefeld Olson notes, "CES runs shuttle busses from most hotels to the convention center, which is great for getting there." Returning is much more difficult (see cab lines above). Regarding transport between meetings at hotels, Rowan Benecke says forget it. "Don't rely on cabs to get you to your next meeting on time…the best bet is to use the monorail to get you close enough. Otherwise, invest in good shoe leather and be prepared to rack up some serious steps on your Fitbit."
On The Floor: New this year: "Rolling bags are banned, which means you'll be carrying more on your back, but it'll be a little easier to make your way through the crowd without having your toes run over," Applefeld Olson says.
Packages: "Don't ship large packages [to CES] and expect to find them," says Goodwin. "Hotel staffs are overworked…my colleague and I will be traveling with a bit of checked baggage."
Food: "Reporters respond well to being fed and 'watered' since we often don't have time for a meal at CES. Any events that involve food and drink are likely to bring us out in greater numbers," Applefeld Olson says. Sanity: McDougall urges "go as hard and fast as you can [during CES] and take the next week to recover…it's not a show to go slow or you'll miss it…and some of the most important times are late evenings early mornings, for networking…a normal night ends at 1:30 am." Adds Applefeld Olson, "Don't forget to sleep. It's easy to do."
Miscellaneous: Etiquette includes no pitching for business inside CES booths. If you want new business look at a brand's products and exchange business cards with staff, "but don't cold pitch, you'll be blackballed," McDougall says. – "Get to keynotes early if you want a seat," says Applefeld Olson. "It's amazing how quickly these cavernous rooms fill up." Wireless Internet around the convention center is sketchy, though works great in the media room. "In general, don't count on it," she says. – Don't take it personally when journalists are unable to make time in their schedules for you. Applefeld Olson says most journos schedule few meetings. Flexibility is in short supply at CES.
CONTACT: BWilliams@webershandwick.com @McDougallPR mgoodwin@makovsky.com Rowan.Benecke@bm.com mbassik@mdc-partners.com catholson@aol.com
This article originally appeared in the January 4, 2016 issue of PR News. Read more subscriber-only content by becoming a PR News subscriber today.