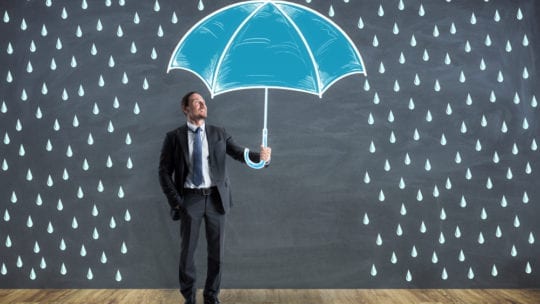 Social media is as likely a place as any for a PR crisis to start. In fact, the speed at which things can blow up on social channels make them especially fertile ground for crises. A solid crisis preparation plan will account for more than social media, of course. Yet failing to make advance preparations to stop an inappropriate or seemingly tone-deaf post could be costly.
Everyone, no matter the organization or its size, needs a mechanism to silence its social media publishing during a crisis. Or as Temeka Easter Rice, Sallie Mae's director of brand engagement, calls it, a "kill switch that will prevent any brand or marketing messages from being published on your social media sites."
Out of the Loop
In addition, pausing is especially important in the immediate aftermath of a crisis. If someone is out of the loop, he/she might post regularly scheduled content. Such content could appear misplaced at best or, at worst, resuscitate what was a well-managed crisis into a maelstrom. A pause ensures that messaging makes sense within the boundaries of the crisis-management plan.
The risk of miscommunication only compounds as the complexity of an organization grows. That's why Easter Rice says a good social media crisis plan involves getting representatives of all stakeholders to the table.
Preparing for a crisis and fleshing out social media guidelines does more than set up your organization for a speedy response. They also also bring stakeholders into the process early.
"It saves time and allows you to gather feedback from key stakeholders before a crisis," Easter Rice said.
Crisis Prep = Practice, Practice, Practice
Keeping your crisis legs limber by regularly running drills and practicing crisis response plans also opens an avenue for those outside of PR to offer input.
"It's important to run crisis drills with your team on a regular basis," she said. "Does your team know what to do in case of a crisis if you – or other leadership – are out of the country or otherwise unavailable?"
You can't consider every eventuality, of course. Making sure each team member and internal stakeholder knows their role or responsibility can set you up for a speedy transition into the recovery phase of crisis management. But if all else fails, at least you can hit the pause button.
Mark Renfree is an event content manager at PRNEWS