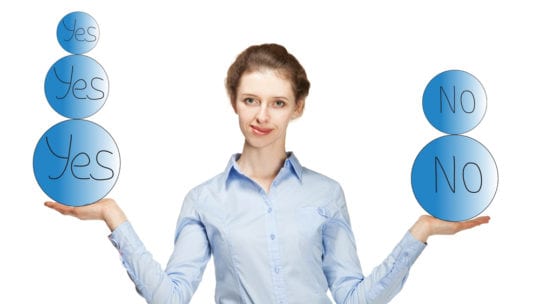 Too many of us fail to take crisis preparation seriously enough.
Whether internally, for a small group of employees, or externally, for a public company's board, it's difficult to miss the feeling of indifference during crisis-preparation training sessions.
The pandemic, though, is a reminder of why communicators spent time assembling crisis plans. Similarly, this moment demonstrates those meetings and training sessions were not lost hours that could have been spent selling.
Virus's Positives
Obviously, the immediate goal is to get through coronavirus. On the other hand, the virus can help convince still-reluctant C-suites to dedicate resources for crisis preparation. In addition, maintaining focus during crisis simulations should not be a issue moving forward.
In addition, though, it is imperative that communicators use the moment to become better prepared for future crises. This can be a learning experience.
Evaluate Your Plans Are Working
Our crisis plans are guiding us now. As a result, we are getting real-time feedback about their effectiveness. Take a few minutes daily to evaluate successes and failures.
For example, reporters are giving you precious insight into what they view as important at this moment. Metrics to track related to how the media is covering your company's coronavirus reaction.
How are your messages represented in the media?
What quote(s) from your executive was used?
If you provided a statement, how much was published?
Did your top targets write about your statement? If so, what did they write?
Likewise, you are getting a real-world test of your processes. Did your communication lines withstand remote work? Is approval going smoothly? Are there things you wished you had done differently?
For example, if you've had to develop a response to a media inquiry on a tight deadline, were you able to deliver? Many response plans include communications trees and approval steps. Did they work? If not, use this as an opportunity to identify what caused the issue. Was it disagreement over messages or taking too long to respond?
Tweak Procedures
Based on data you're gathering, it's also an opportunity to refresh crisis procedures. If time permits, schedule refresh sessions on media training and media response protocols.
Be Better Prepared for the Next Crisis
The pandemic provides a lesson about the impossibility of predicting the future.  Few of us anticipated a pandemic. Still, that doesn't mean crisis planning isn't useful.
The most critical thing you can do is to improve your preparation for future crises, whether that's switching up basic processes or identifying a different approach to messaging. Take advantage of the pandemic to improve future responses and become better on the other end.
Sean O'Leary is VP, Susan Davis International