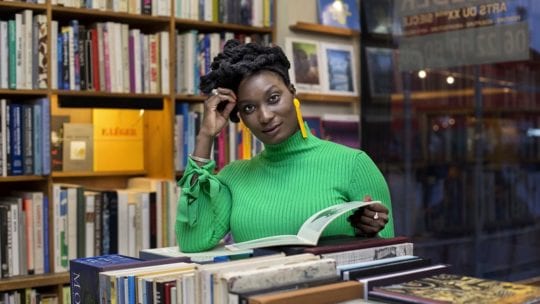 Conventional wisdom says it is a difficult time to be discussing recruiting and retention in PR. The economic morass is apparent. Millions are jobless, many businesses are shuttered or greatly limited. The PR industry has taken its share of hits, too. Brand communication shops and PR firms have absorbed furloughs, layoffs and salary cuts. Even top firm Edelman has cut staff. Hiring and salary freezes are de rigueur. Obvious retention perks, such as gym memberships and child care, are nice when gyms and daycare centers are open for business.
The triple pandemic (the novel coronavirus, the racial awakening since George Floyd's death and record unemployment) has shined a light on the importance of strategic communication. To PR, confusion and uncertainty are like a steak dinner. Many of the PR pros we speak with have never been busier. Over-communication internally remains the order of the day. External communication, around business continuity, health and safety and reopening or re-closing, remain critical.
Indeed, 88 percent of PR executives surveyed told PRNEWS that the industry eventually will bounce back to its pre-pandemic strength or become larger. Anticipating that sort of demand, PR can't afford to let recruiting and retention remain idle for too long.  Firms are holding steady on hiring. As for recruitment, we learned creativity is key.
Keep On Moving
"We are maintaining business as usual with our hiring plans for 2020, with some modifications to our approach," said Clara Heffernan, Coyne PR's chief people officer. "Prior to COVID-19, our team structures were in very good shape, so we had very few open positions." New hires will be on-boarded at the end of the summer, she said.
In addition, Coyne is keeping an eye on recruitment. Its intern program, which Heffernan said is a "huge feeder system to our entry-level hiring," is moving ahead, albeit in a new format that allows the effort to work remotely. The mid-size company of roughly 150 employees in two offices has been able to avoid layoffs, furloughs and salary cuts.
Like many firms, Finn Partners has paused its hiring, said Amy Coles, global head of HR and chief talent officer. Yet the firm has continued to "engage with active candidates," with the hope that hiring will resume at some point, as they "transition out of the pandemic." In addition, should the need arise to fill a position, "we are prepared," Cole said.
Still, there are cases where PR shops are experiencing more pain than Coyne and Finn Partners. "We pay very close attention to other PR agencies," Heffernan said. "The vast majority of our competitors are not recruiting or hiring. They have cancelled their intern programs and have hiring freezes for the foreseeable future."
Retention and Creativity
To many, the subject of retention seems a non-starter.  Even if firms wanted to offer perks and amenities, most are off the table at the moment. Turns out the common wisdom is off on this one.
Part of retention is employees' feeling of community. In that regard, Coles said, Finn Partners' employees say they've never felt more connected, in some ways, to colleagues. A global firm with 850-plus employees in 19 offices on 3 continents, Finn Partners already invested in technology such as Zoom and Microsoft Teams several years ago. While there was plenty of use of virtual technology prior to the pandemic, mostly for work, Coles said now there are virtual happy hours and contests. In addition, she said, virtual teams and groups around common interests meet regularly.
Formal Training and Fried Chicken
Coyne's approach to pandemic-era retention has centered on training and engagement with senior leaders. "Our efforts involving employee training and engagement have increased exponentially at every level" since the pandemic, Heffernan said. The result is an eclectic pastiche ranging from formal training to fried chicken and pasta (see below).
Each week, CEO Tom Coyne leads a virtual staff meeting where discussions can include forecasting, new business and regulatory updates. Rich Lukis, Coyne's president, hosts a weekly podcast where he interviews team members. Coyne's executive-led training program, Coyne College, has moved virtual and "is as robust as ever," Heffernan said.
To conquer the isolation of working from home, there are virtual dance parties and a weekly virtual cooking class. Coyne's IT chief, known affectionately as Computer Mark, has demonstrated dishes including fried chicken and broccoli aglio olio. Keeping things balanced, Jackie Peskin, an assistant VP, holds a regular nutrition boot camp. And there's a regular Coyne Peloton group to work off the calories.
EVP Jennifer Kamienski leads weekly storytelling sessions, where employees recount stories of triumphs and disasters, as well as lessons learned from grandparents. To counter stress, Megan Schuster, a social media strategist, holds weekly meditation sessions. More mundane, though necessary, the HR team proactively randomly calls employees to check how they and their family are doing.
Diversity, Equity and Inclusion
Despite the difficult time, the Floyd killing has raised diversity, equity and inclusion (DEI) high on the national agenda. For PR as an industry, which is some 80 percent white, it's particularly important.
Both Finn Partners and Coyne PR say the industry can make progress on DEI despite the economic difficulties. It's not a new challenge to Finn Partners, which enjoys an above-industry diversity ratio of 22 percent. The company has made diversity a priority since 2011. "We are constantly reviewing our D&I…[and] exploring additional initiatives and actions to ensure that employees feel supported and included," said senior partner and director of diversity and inclusion, Helen Shelton. Yet, she noted founder Peter Finn's words: 'We must do more, we can do more and we will do more.'
In the aftermath of the Floyd killing, Shelton said, "the response from our employees was inspiring…they want to learn more and do more." In response, the company issued book and documentary recommendations, conducted employee listening sessions and honored Juneteenth with a virtual tour and panel discussion about Old Pointe Comfort. Two-hundred and fifty employees attended. To ensure future efforts, it also created a DEI committee of 50 staffers at all levels from various offices.
For Coyne PR, the rise of #BLM is providing additional opportunities to look at recruiting, mentoring and training programs. "But, let's face it," Heffernan said, "diversity without inclusion does nothing to make a company more diverse. Employees will not stay if they do not feel welcome and included. And then ultimately, you've done nothing to contribute to the diversity of your organization."
Checking In
Heffernan said the firm is reaching out to employees individually to see how they are feeling. It's asking whether or not they feel welcome and included. In addition, are their ideas heard and respected? Most important, Heffernan said, "Do they feel like they have opportunities to grow and expand?"
In the end, both Finn Partners and Coyne PR believe the industry has no choice but to move ahead with diversity and inclusion at this time. "There may not be a better time to begin to address" these issues, Shelton said.  Added Heffernan, "There is no reason to not continue with these efforts because of COVID-19...it's more important than ever."