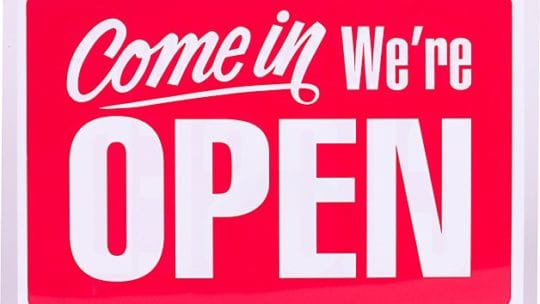 What a time to start a public relations or media business. Today, for example, the Commerce Department announced the U.S. economy shrank at a 33 percent annualized pace between April and June. It's the country's worst quarterly contraction on record. In addition, the Labor Department reported that claims for jobless benefits rose to 1.43 million last week. The earlier weeks in July had seen jobless claims slow. However, the recent surge in COVID-19 cases has led to several states changing their plans to reopen. The reported increase in jobless claims is a result.
Ah, but there are some who see the glass half full. A pair of PRNEWS surveys, including one that will debut next month, show more than 80 percent of PR pros are optimistic about the industry's future.
Media-pitching guru Michael Smart, for one, said way back in mid March, just days after the word pandemic entered our vocabulary, that there are two basic approaches to a crisis economy: retreat or create. During the 2008 recession a software company saw a competitor retreating, so it decided to move forward with a plan for a mobile phone. That device is known today as the Apple iPhone. On a much smaller scale but no less an example, Smart began his media-pitching business around the same time.
McDonald's is Back
You can see both of Smart's points, about retreating or moving ahead, in what the McDonald's CEO said today. As nearly all of its outlets have reopened, the burger maker plans to spend a sizable "war chest" on marketing in the second half of 2020, CEO Chris Kempczinski said. That wasn't the case earlier in the year, he admitted. The iconic brand, Kempczinski said, "went into a defensive posture" in the wake of the pandemic. "As we go into the 'new normal' operating environment, it is time for us to get back on the front foot."
And where would a burger be without a cold soda? (True, we're in a public health crisis, but indulge us.) Coca-Cola UK today made like McDonald's, announcing that it will emerge from its ad-spending slumber that began in April. The campaign will eschew the cliched new normal in favor of a better normal. How can you not smile knowing Coke's touch-less dispensing devices are en route to the UK? (Your mobile phone initiates pouring, of course.)
But Think First
Prudence always is good counsel. PR mergers and acquisitions expert Rick Gould, principal, Gould + Associates, advises those thinking of acquiring, launching a firm, or starting a practice group to "hire the most experienced, expert financial and legal advisors" to guide you. "They need to do it the right way or they will regret their decision to move forward with these type of projects in an uncertain economy."
Still, what's good enough for McDonald's and Coke should be just fine for those interested in starting PR businesses in this moment.
Indeed, it wasn't hard to find entrepreneurs in the PR/media space starting businesses in the midst of today's economic morass.
A veteran PR pro in the hospitality space, Amy Ogden founded The Collective just days ago. She's a hospitality matchmaker. Ogden's new business has her helping travel, real estate and lifestyle brands find the best partners in PR, marketing, social media, branding, digital and creative.
"I founded The Collective during COVID because there's never been a more critical time for… brands to partner with experts and drive the best possible bookings, purchases, revenue and brand equity," she says.
But, we ask, travel? Today? "We're not directing cruise ships these days. We're directing speed boats." Moreover, she reminds us, those speed boats "need experts at the helm."
Fathom's Mother
The next examples of COVD-19-inspired collaboration harken to the necessity is the mother of invention adage. Nimbleness, a major factor in business today, is also involved.
"In times of crisis, innovation thrives," says Michael Vamosy, a partner at the just-created Fathom advertising and brand design agency.
More than that, he feels the pandemic has leveled the playing field.  A potential client said to Vamosy, 'We would love to work with you. Just put together a presentation. We just want to make sure you're not just a few guys working out of a garage.'
Vamosy thought a bit and responded, "Ummm…everyone is working out of their garage." Or home office, living room, or backyard tree fort.
In this environment, "We don't need 20,000 square feet of office space" to offer businesses expert branding advice, he says. He says Fathom will emphasize senior leadership attending to projects and personalized service.
That's the kind of thinking that led Vamosy, an Emmy-winning veteran of the TV network world, to join with analytics and strategy firm SmithGeiger to launch Fathom.
A New Model
Similarly, veteran PR pro and PRNEWS Hall of Fame honoree Bob Pearson says the pandemic's emphasis on remote work hastened the formation of The Next Practice, a collective of seven agencies. Without the pandemic, he tells us, "We'd probably have waited several years" until they could find office space in several cities. Founded in early July, the firm's seven partners are located in several Texas cities as well as the N.Y. area and Hong Kong.
Instead, the collective's seven leaders interact daily via phone, email and Zoom, but they also have a regularly-scheduled Zoom session each Friday.
"We're not anti-office," says Pearson, but since everyone is virtual at the moment, the partners said 'why not begin operations now?' Pearson is an unconventional head. "We have no org chart," he insists, and says, "I'm at the bottom looking up." His job, he says, is to make suggestions, "open doors" and coordinate across the seven partners.
Online Dating. Sort of.
The difficulty with travel during the pandemic also played a part in the firm's formation. Though several of the partners knew each other previously, as well as their various specialties, Pearson says Zoom sessions the group had prior to formation constituted a "virtual dating period…it's how people got to know each other."
Similar to Fathom, being nimble and small enough to allow senior leaders to work on projects is the new model The Next Practice touts. Moreover, Pearson and his partners discovered that "innovation happens best in small groups" and that virtual sessions work fine. "The only thing we miss is the whiteboard," he says.
Seth Arenstein is editor of PRNEWS and Crisis Insider. Follow him: @skarenstein