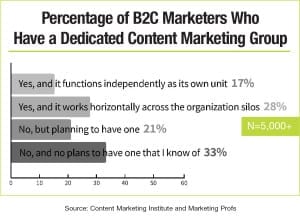 Well, no one ever said it was going to be easy. As content marketing programs inch closer to the core of public relations, communicators are spearheading efforts to morph their brands into quasi media companies and churn out original content that can boost their brand's visibility, raise awareness and generate new customers. With apologies to Homer Simpson, it's time to brew a large pot of coffee—and then grill some burgers. This is going to take a while.
The growing challenge of how to develop (and sustain) content marketing programs was cast into the spotlight earlier this month when Verizon Wireless shuttered its Web publication, SugarString, a little more than two months after its debut. SugarString, which covered technology, culture and politics, was trying to position itself as a consumer-oriented publication.
"SugarString was a pilot project from our marketing team, and as with any pilot project, we evaluate, take our learnings, improve our execution and move forward," said Debi Lewis, a spokeswoman for Verizon Wireless. "That's what we've decided to do here." She would not elaborate.
According to several reports, Verizon Wireless faced a backlash after SugarString's editor mentioned that stories about specific topics would be barred from the publication, including net neutrality and cybersecurity. The company is heavily involved in both issues.
Verizon disputes that. "Unlike the characterization by its new editor, SugarString is open to all topics that fit its mission and elevate the conversation around technology," Lewis said, in a statement regarding said reports.
It's a fine line brands walk when they attempt to appear to be unbiased publishers of consumer publications.
PR observers stress that part of the problem with developing content marketing platforms is that companies often fail to distinguish between "branded content," which tends to be self-serving, and "content brand," which is focused on the needs of the audience.
"Brands that win with owned content hubs (like GE, with its GE Reports and GE Txchnologist sites) do so because the strategy is built on an overlap between the brand's core values and the values and interests of the target audience," said Kiersten Lawson, content strategy director at Waggener Edstrom.
"Agile collaboration across countless disciplines is also crucial, and incredibly difficult to achieve," Lawson added. "But an unyielding audience-first orientation is a powerful tool to carve out the baby steps up the cliffside, to the mountaintop realm of meaningful engagement that contributes directly to the [brand's] bottom line."
Will Kunkel, general manager of the New York office of Bite, said there are a few ways to build your content marketing strategy:
1. Just because it's interesting to you, doesn't mean it is to your audience or prospective audience. Your corporate culture and values and opinions are just that—yours; they may not be shared by your audience. You cannot just navel gaze; you must capture the zeitgeist and know what content is important to your audience and in what form they like to absorb content.
2. Authenticity and transparency. Consumers can smell shilling from a mile away.
3. Your content does not have to be an infomercial for your brand. Companies can engender goodwill and improve both brand perception and brand awareness by having a point of view, a sense of humor and a really distinct viewpoint in all the content they create.
"It's better to stick with, here's how we can be helpful and make your job easier," said Joe Pulizzi, founder of the Content Marketing Institute and author of "Epic Content Marketing" (2013, McGraw-Hill Education). "When most brands are launching content marketing programs they have to make sure that not everything is about them."
As an example of effective content marketing Pulizzi pointed to Chipotle's "Cultivating Thought" author series, in which the fast-food franchise commissioned and printed on its bags and cups short works from 10 well-known writers, such as Malcolm Gladwell and Toni Morrison. "That's got nothing to do with burritos, but it's something that's interesting to its target audience," Pulizzi said.
6 Tips for How to Cultivate a Content Marketing Program
Developing content marketing platforms requires a long-term commitment and continued investment (whether in dollars or man-hours). Here are several tips on how to start a content marketing program and how to sustain it. The only thing worse than not developing a content marketing program is to start one that's half-baked in nature and doesn't align with the company's goals.
1. Set objectives. Ask: What do I want to accomplish? This could include driving traffic to a brand-owned website, increasing brand awareness or creating a lift in website conversions. Identifying what you want the content to do will make it much easier to tackle the next step.
2. Identify the content you want to promote. Pick content based on your objectives. If you want to increase traffic to a branded recipe site, then test a few individual recipes from the site. If brand aware- ness is the goal, consider driving to recent media placements.
3. Follow the rules. Keep in mind that home pages, product pages and general navigation pages are not acceptable content. This means you can't drive to a product page on a corporate site to promote a product launch. However, you could develop a microsite that includes editorial content about the new product. For example, engage a group of influencers to test the product in advance and write a review, including pictures, that you can house on the microsite. Planning ahead will ensure you have editor-approved content ready to go.
4. Upload your content. Once you've identified the right piece(s) of content, it's time to upload the URL and an image, as well as craft a headline. Consider testing multiple images and headlines across different content discovery platforms to see which combination drives the greatest engagement. Don't use overt marketing or sales jargon.
5. Set your targeting parameters. Each content discovery platform offers different targeting options based on demographics, geography and interests. Select targeting criteria that align with your objectives.
6. Measure performance and optimize. Track the impressions and clicks that each set of creative is driving and then optimize based on performance. Keep in mind that content discovery often proves to be a more effective tool for driving awareness than paid search, so PR professionals who run content discovery campaigns should compare their CPC and CPM results with those of recent paid search campaigns.
Source: Monica Bhandarkar, VP of social media and marketing at JSH&A.
CONTACT:
Will Kunkel, will.kunkel@biteglobal.com; Kiersten Lawson, klawson@waggeneredstrom.com; Joe Pulizzi, @joepulizzi.
This article originally appeared in the December 15, 2014 issue of PR News. Read more subscriber-only content by becoming a PR News subscriber today.