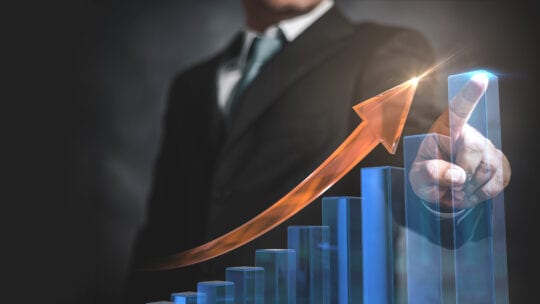 For most people working in PR and communications, 2020 will forever be known as a crisis. That's it. Continual crisis. And while crisis stymied many industries this year, it made communication more essential.
When clear delivery of information becomes a necessity, the communication industry should grow. While the advertising world watched agencies shrink due to client losses and budget cutbacks, some PR shops expanded. We look at several examples of growth.
New Clients and Projects
Some industries, such as education, found themselves atop parents' minds as schools shut, then went remote, reopened again and closed ad nauseum. This instability not only made communication vital for educators and school systems, but for companies in the education sector.
RoseComm, a strategic communications firm, added three education clients: the Council for Aid to Education (CAE), PlayPower and Reading Plus. CAE, a nonprofit, provides performance-based assessments that measure college and career readiness skills. Reading Plus is an online program that provides personalized intervention and instruction for students in grades 3 to 12. PlayPower is the world's largest commercial playground equipment manufacturer.
"The COVID-19 pandemic required a dramatic shift in the way education companies do business and in how they tell their stories," says Rosemary Ostmann, RoseComm's president and CEO. Its ability to pivot as the education sector changes during COVID-19 was key in the company attracting new business.
Changes in Parents' Role
Education organizations had to adapt their messaging to reflect the "ebbs and flows of the learning environment: virtual, in-person or hybrid," Ostmann says. As the ways educators teach and students learn changed, it was critical for education organizations to "not only demonstrate relevance, but to use new channels to reach target audiences who may not be sitting in a classroom or a district building."
Perhaps the most interesting shift for education companies, Ostmann says, is the evolving role parents and guardians play in facilitating remote learning.
"Many adults in the home have become more hands-on as they help their children," she says. As a result, companies that previously marketed to educators, now are considering how to communicate directly with parents, too.
The pandemic also is changing other things. "We're working with our clients on critical issues such as equity in the classroom as well as serving the unique needs of students with learning challenges in a remote situation," Ostamann says. The firm's clients, she adds, are "advocating in a way we did not anticipate prior to COVID-19."
New Offerings
Besides bringing on new clients, PR is growing through the addition of services in news areas of demand.
For example, with so many staffers working from home, cyber attacks are increasing. A Malwarebytes survey of 200 IT and cybersecurity professionals found security breaches in 20 percent of organizations. A report from CrowdStrike found more cyber crime during the first six months of 2020 than in all of 2019. It's getting to the point where cyber attacks need to be seen like PR crises–it's not a question of whether a company will experience a data breach, but when.
This trend led public affairs firm ROKK Solutions to launch a business designed to proactively prepare companies for security incidents and navigate the process of communicating a breach or incident response should one arise.
VP Kaylin Trychon runs the practice. Called GROKK, it's not only a play on the company's name, but on the term grok, which means to understand intuitively or by empathy.
"Last spring, companies were left scrambling to put safe and secure technology systems in place as millions of employees quickly began working from home," Trychon says. "And now we're seeing an uptick in breaches, as hackers are finding and exploiting vulnerabilities in those systems. We created GROKK to help companies get ahead of breach communications."
Better Journalists
She mentions the importance of media relations during a data breach. Journalists who cover data tend to know the subject well and often are not the writers who report about your industry. Producing a garden-variety holding statement or attempting to cover up a breach rarely works with them, she wrote recently in Forbes.
"These reporters...[will] go...out and uncover what you have failed to tell them. Transparency is key."
Similar to standard crisis communication protocol, she also recommends building relationships with these reporters in advance of a cyber attack. Other tactics include having communicators work closely with company personnel involved with data, such as IT.
Other growth sectors include the cannabis industry, where communication firm Marino is gaining clients. And the firm memoryBlue added a public affairs unit to gain business as political changes begin in DC with a new administration.
Contact: [email protected] [email protected]