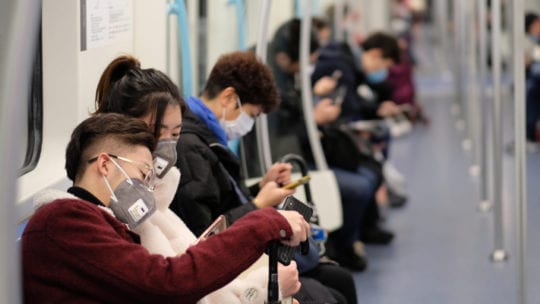 Late last month PRNEWS published a story about China and the coronavirus. PR pros we interviewed then emphasized transparency and fact-based communications during a health crisis. At least initially, China has gone in the opposite direction.
To those living with or near the deadly virus, it's a bit beside the point. When you're sick, top-of-mind is getting well. It is back-burner material that communications around coronavirus initially were stifled, giving the virus a head start on its killing spree.
For communicators, though, Beijing's alleged communications cover-up is reminiscent of how some brands respond to PR crises. The actions, or inactions, of China's leader, Xi Jinping, also relate to principles of crisis PR. China's cover-up attempt is prime evidence for communicators to use in favor of transparency and crisis preparation.
Local and Center
The first of two stories referenced in our article of Jan. 30, 2020 noted that Chinese authorities deleted initial reports of the virus in December 2019. First, sources say, local authorities knew of the virus well before it hit global headlines. The central government, though, preferred to keep it quiet.
In addition, local officials traditionally fear for their jobs, or worse, when reporting bad news to Beijing. In this case, that tradition, which led to silence, seems to have proved deadly.
Doctor's Death
The second story focuses on a Wuhan ophthalmologist, Li Wenliang. In December, the 34-year-old doctor sent a social post warning members of his medical school class. He thought he'd found a new virus late in 2019. In early January, coronavirus reached the headlines. Police detained Dr. Li, accusing him of spreading rumors.
As you might know, Dr. Li died last week, of coronavirus. China watchers, though, contend the circumstances around his death are mysterious.
These stories have sparked some Chinese citizens to question government efforts and honesty, surrounding coronavirus. Questioning China's authoritarian regime often proves an unhealthy activity. Nonetheless, the unusual situation is real. Recent movements illustrate the central government's concern.
Almost needless to say, Beijing has failed to own its mistakes, ignoring a PR crisis maxim.
During Crisis a Leader Leads
Instead, China has made a series of lesser moves. Its leader, Xi, appeared in the media earlier this week. Crisis PR best practices say during a crisis, a leader leads. On the other hand, Xi, perhaps sensing fallout, laid low for weeks. In fact, he'd designated a deputy to take point on reacting to coronavirus.
In addition, today (Feb. 13, 2020) three Xi cronies were dispatched to Wuhan, partly to fire local officials there, (a face-saving move for Beijing?) and in part to take charge of the epicenter of the virus. The three have backgrounds in state security, NPR reports.
A New Reporting Protocol for Hubei
Also today, Beijing ordered a different protocol for reporting coronavirus cases in Hubei province. Wuhan is Hubei's capital. The new protocol resulted in a significant rise in the number of cases reported. Hubei reported 14,840 new cases today, versus 1,638 the day before.
Some China watchers believe the new protocol is related in part to the new officials put in charge of fighting the virus in Hubei. With elevated numbers reported, it's possible Beijing will attempt to show improvement with the new officials in place.
Meanwhile, the virus spreads in China, the worlds's second-largest economy, and ripples follow. For example, Barcelona's World Mobile Congress, set for late February, was cancelled, owing to coronavirus worries. The stock market fell today (Feb. 13) on virus reports. Several airlines have cancelled flights into late April. Cruise lines are getting clobbered.
Communications also is pivotal to another large part of the coronavirus story, on cruise lines. Where China tried to limit information flow, Chris Chiames, CCO at Carnival Cruise Lines, says travelers have a plethora of information. "It's the abundance of information that is the issue," he tells us, "with much of it not factual or helpful." As many PR pros counsel, Chiames says, "Being clear, concise and consistent is all the more important to convey what they need to know and have confidence in what we're doing to manage the situation and protect their health and safety."
It's far from certain that transparency from China early in the virus' spread would have changed where we are now. Still, you have to wonder.
Editor's Note: See our original story, published on Jan. 30, 2020, here.
Seth Arenstein is editor of PRNEWS. Follow him: @skarenstein