Many communicators woke Nov. 28 to accounts of the black box's insights into the horrific final minutes of Lion Air flight 610. The aircraft plunged into the Java Sea late in October, killing all 189 people on board. It was 2018's deadliest crash.
Preliminary reports say the accident was caused when sensors sent incorrect data to a new flight control system inside the Boeing 737 Max 8, a new aircraft. The black box revealed pilots tried to override the system repeatedly; they were unsuccessful.
[Update: A search for the second black box recorder was terminated Dec. 31, 2018.]
Similar to other aviation disasters, this also is a PR and reputation story. Boeing denies allegations that Lion Air's pilots were unaware of how to handle the new flight control system. Yet unions representing pilots for several airlines, including American, Southwest and United, allege their members haven't been told much about the new system. In addition it's said Boeing failed to tell prospective customers about the need to train pilots on the new system. Boeing now is sending representatives to airlines for education sessions. It also is alleged that Boeing had concerns about the 737's safety, but stayed quiet.
Boeing CEO Dennis Muilenburg seems to be following good crisis-management protocol. He's been visible, denying the allegations in public.
Early on, finger pointing is a major component of aviation disasters. What communicators will watch is how Boeing's reputation will fare when safety investigations are finalized. Will Boeing be yet another brand that covered up bad news?
[Update: Family members of 17 Indonesians killed aboard the flight sued Boeing in a Seattle court March 7, 2019. Ironically, this was just days before the fatal crash of Ethiopian Airlines flight 302 on March 10, killing all 157 people on board. Like the Lion Air crash, the plane was a Boeing 737 Max 8. The suit alleges the new flight control system was responsible for the crash. It also says Boeing failed to adequately inform pilots about the updated flight control system. The suit contends the new system was marketed as affordable since it would not require pilots to undergo extensive training.]
Honesty is Such a Lonely Word
We certainly hope not, yet 2018's headlines were rife with such situations. From the recent allegations concerning Facebook and Russian interference to reports during the summer that Google waited months to admit Google+ suffered a serious data breach. Nike enjoyed its Colin Kaepernick campaign, yet sexual harassment and prejudice marred its 2018; the brand said almost nothing about this, though. Several #MeToo cases involved brands being opaque.
In a year where truth, or its absence, seemed to dominate PR headlines, it's not surprising several communicators we spoke with for this roundtable mentioned integrity and transparency. Another dominant theme was the perennial question: How do you break through the clutter so your message can be heard?
The question for this final 2018 roundtable was: "What do you think will be the most difficult challenge for communicators in 2019?"
Anne Cowan
CCO
CTAM
I believe the toughest communications challenge in 2019 will stem from increased intensity of the current, informed public trust crisis--manifested by the public's lack of confidence in what defines truth. This will demand an unwavering commitment to integrity, transparency and authenticity from communicators the brands and organizations they represent. If we're to win back the trust and respect of the public, stakeholders and customers, we have to prove our trust and respect of them.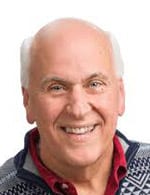 Rob Stoddard
SVP, Industry & Association Affairs
NCTA – The Internet & Television Association
Trust, fundamentally, will be the greatest challenge for communicators. Earlier this year, the Edelman Trust Barometer found a "world of seemingly stagnant distrust" of business, government, media, and non-governmental organizations. Mid-term election results portray a nation polarized along political, cultural, and philosophical lines. As communicators, our challenges will be to reach across those barriers in representing our brands and organizations, and to conduct ourselves with the highest degree of integrity, civility, and ethics. We should follow our better angels and defy the impulse to descend into the take-no-prisoners approach to communications and messaging that's shaping much of today's political, business, and cultural discourse.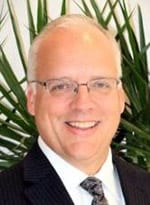 Chris Loder
VP, External Communications
Bayer Corp.
Given all of the noise, distortion and vitriol these days, the biggest challenge for communicators is to ensure your honest, truthful and factual messages are heard in the marketplace. Audiences are inundated with information that is often contradictory and inaccurate. Communicators today must rise to this challenge by guiding audiences to the evidence they need to make an informed decision. And in this wild, wild west environment, communicators must act like Gary Cooper in "High Noon." When all others abandon you, stand like a rock, do your duty and engage with your critics.
Chris LaPlaca
SVP, Communications
ESPN
There's so much noise in the system these days and there's a very good chance there will be be more in 2019. Communicators will need to find creative, impactful ways to deliver fact-based clarity to the right audiences, at the right time, through the right channels. Our jobs are not easy, and they're getting harder, but that's okay…nothing worth doing is ever easy. The world is evolving fast. We need to evolve faster.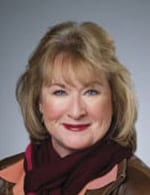 Linda Rutherford
SVP/CCO
Southwest Airlines
Among the top challenges for communicators in 2019 will be the task of helping their organizations navigate an increasingly polarized world. This undertaking will include work such as clarifying purpose, understanding and articulating the organization's true north, guiding the organization through potentially difficult political and social issues, and recommending whether, when and how an organization might engage. Nothing is without risk, and communications leaders will be asked to quickly synthesize situations and recommend actions (or not).
Brad Ross
Executive Director, Corporate Communications
Toronto Transit Commission
A free press isn't just an American construct; it has been alive and well in Canada since our nation's birth. But as the saying goes, when America sneezes, Canada gets pneumonia. With this in mind, communicators here must be attuned to charges of fake news and the media as the enemy of the people that are leveled daily when reporters, who are doing their jobs, challenge government officials. When senior officials from the U.S. government – the leader of the free world, after all – routinely attack the press, we need to be on guard against those who borrow from this playbook in their attempt to delegitimize the media.
If we fail to respect and protect a free press that makes inquiries of us, we will have failed ourselves, our profession and those who employ us. We must work to inoculate this manufactured war on the media in 2019.
Marco Antonio Gonzalez
VP, PR & Corporate Affairs
LBI Media/EstrellaTV
I think that the continued rise of bloggers and social media influencers as the new story tellers will continue to be a major challenge for communicators across the board and in all industries. Learning to discern who are the authentic and relevant influencers in your field, I believe, will be a heavy burden on PR practitioners moving forward. It will continue to be a steady and long learning curve for most of us.
Nikki Festa
SVP
PAN Communications
In 2019, communicators will struggle to break through the noise as large corporations continue to dominate headlines. Big brands like Uber, Airbnb and Slack will make critical advancements that start to give mega-brands such as Amazon and Google a run for their money. Journalists, however, will lack the bandwidth to cover stories from emerging brands as they battle media saturation from major IPOs, acquisitions and other market news.
This will force communicators to pay increased attention to employer branding in extremely competitive markets. As brands continue to vie for top talent, communications departments will play a role in promoting a company's culture as a way of differentiating itself from the competition. Customers and potential employees will start to develop holistic views of a brand when it comes time for decision-making and they will demand top-notch experiences that surpass previous expectations."
Barbara Cosio Moreno
Executive Director, Communications
& Outreach
San Diego Convention Center Corporation
The toughest challenge for communicators in the coming year will revolve around authenticity. There is a lot of mistrust out there. Between attacks on the media and distrust of information on social, PR pros find themselves in uncharted territory. We are creators and trusted advisors at our organizations and brands. But how can we market and promote the brand and its purpose in this era?
Reframing conversations through revised purpose statements and core values is one way several brands and organizations are attacking the situation. If you can make decisions that align with such values as integrity and accountability, both as an organization and as leaders, then that's half the battle. At our shop we also are going out into the community and actually talking to people. The hope is this will build new relationships. We volunteer and host events such as job fairs; public tours are offered. These activities allow for greater personal connections and genuine experiences.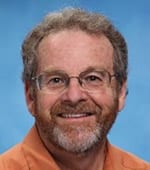 Ken Peterson
Senior Communications Strategist
Monterey Bay Aquarium
It's always a challenge to cut through the clutter, especially in today's 24-hour news cycle, and with so many high-profile individuals on social media. In 2019, it will be more critically important to communicate your most strategically vital messages to the audiences that matter most. When bright, shiny objects distract everyone else, you have to stay focused – keep getting the same message out, over and over again. At Monterey Bay Aquarium, we think in terms of narrative arcs that lead to the change we want to see in the world – whether it's encouraging folks to visit us, or to support action that protects the health of the ocean.
NOTE: This content appeared originally in PR News, December 4, 2018. For subscription information, please visit: http://www.prnewsonline.com/about/info
CONTACTS: [email protected] [email protected] [email protected] [email protected] [email protected] [email protected] [email protected] [email protected] [email protected] [email protected]