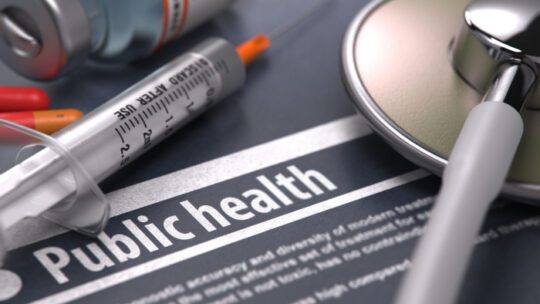 A key part of transparency is owning your mistakes. Last week the Centers for Disease Control and Prevention (CDC) admitted it came up short when the public needed it the most. 
CDC director Dr. Rochelle Walensky announced plans for an overhaul following the results of a one-month review of the CDC's efforts to battle COVID-19 over the past several years. Findings revealed a confused public and missteps when it came to response.
"For 75 years, CDC and public health have been preparing for COVID-19, and in our big moment, our performance did not reliably meet expectations," Walensky said. 
In addition to acknowledging CDC's missteps, Dr. Walensky confirmed plans for improvements. 
"My goal is a new, public health action-oriented culture at CDC that emphasizes accountability, collaboration, communication, and timeliness.  I look forward to working with the incredible people at CDC and our partners to realize the agency's fullest potential to benefit the health and well-being of all Americans." 
Jessica Holzer, Ph.D., assistant professor and program director of Health Science programs at University of New Haven, says Dr. Walensky is going in the right direction from a public health standpoint. 
"Public health, when it's doing its best work, is always self-reflective and always looks at how it performed in the last challenge as a way of learning how it can perform for the next," Holzer says. "Dr. Walensky is doing the right thing and making choices to be forthright to say, 'You know, there were missteps. We have examined those missteps. We are learning from those missteps.' Rather than trying to continue to sort of assert how everything [they] did was right."
Where did the CDC go wrong? 
Acknowledging poor performance is one thing, but now the CDC has a long road ahead to rebuild public trust. Gil Bashe, chair, global health and purpose at Finn Partners, says trust issues began from a failure to communicate properly. 
"Poor communications are clearly making it more difficult to fight infectious disease," Bashe says. "Public education campaigns have been critical to fighting pandemics and scourges like polio since public health authorities began their work in the 20th Century. Communicating is key to the success or failure of public health efforts around infectious diseases—and our inability, so far, to do it well with COVID-19 is as dangerous as the virus itself."
Bashe asserts that one of the CDC's issues is a lack of confidence in authority, which may cause audiences to tune out of important information. Content oversaturated all forms of media, so the agency really needs to find a way to connect. 
"When people hunger for direction, they seek authoritative voices," Bashe says. "Public health requires more than innovation in the lab but imagination in reaching people with compelling messages."
Because the communication playbook has changed, and anyone can post and view content online, misinformation is rampant. Bashe says, "the CDC will need to reboot how it engages in a world where everyone has a voice."
"The CDC was competing for voice time with social media influencers—even sports celebrities—who blurred and added their own points of view."
Next Steps
Going public with disappointing news and being transparent with the public about its faults were good first moves for the CDC. But obviously more has to be done—and not just on COVID-19, but as the nation faces an uptick in viral illnesses not seen in many years, including polio and monkeypox. 
"Public health depends on public trust. As we have seen over the course of the pandemic, no matter what the science is, if [the public doesn't] trust the people telling them of the science, it doesn't matter." This is a large part of why "we've seen low rates of mask uptake, low rates of social distancing and [few people] listening to rules around whether or not to have holiday gatherings," Holzer says. 
The public can have a short memory, particularly with so much content flying around. However Amy Dardinger, director of media relations at Next PR, says the CDC now must back up promises with action to keep the public engaged. 
"The CDC has the hardest task in public relations–taking scientific information filled with unknowns and nuances and turning it into actionable guidance for the entirety of the United States," Dardinger says. "They need to clearly communicate how they're turning over a new leaf."
She also believes time is of the essence. Waiting until the nation is "at the apex of [another] public health crisis is not the best way to build trust."
Instead, the CDC "should begin by sharing how the public can expect to receive information, establishing a central spokesperson with credibility and updating their methods for information distribution," Dardinger says.
Holzer says health equity strategies should be part of the communication plan, guaranteeing that specific populations aren't consistently left out of public health interventions, which can cause distrust. 
"Communities…very disturbingly don't trust the medical system because of historical wrongs they've had to face," she says. 
However, Holzer mentions that the CDC is not omnipotent. 
"It can't force people to trust it," she says. "But what it can do is it can take steps to build trustworthiness...transparency and being able to admit mistakes is a key element of building and convincing people that you're trustworthy."
Just showcasing your humanity can do a lot to build trust, particularly in the health science world. 
"Human endeavors are always subject to mistakes," Holzer says. "Human beings are flawed, and we can make mistakes on both individual and group levels. Be able to admit those mistakes, and pivot away from those mistakes, rather than just pretend those mistakes didn't exist because it makes you uncomfortable to admit it."
Nicole Schuman is senior editor for PRNEWS. Follow her @buffalogal