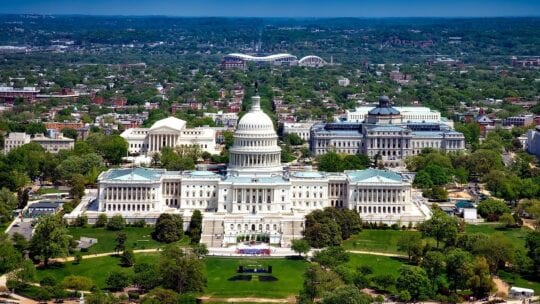 The violent acts at the United States Capitol this week proved again how important clear communication remains during a crisis. 
Organizations and brands took to social media and the airwaves to state their positions. For some organizations, like the D.C. Police Union, statements included necessary facts for the public, such as where each law enforcement sector's responsibilities lie. Providing the public with important information, particularly from a security standpoint, remains the top communication priority during a serious situation. However, the statement also waded into optional rhetoric, assigning blame, which is probably best left until well after the heat of a crisis has dissipated.
DC Police Union Press Release - Rioting at the U.S. Capitol: pic.twitter.com/BarJj0zmar

— Allison Papson (@AllisonPapson) January 7, 2021
Questionable Sentiment
A curious statement came from fossil-fuel brand Chevron. Its tweet seemed ill-timed. Also, in light of its political relationships—it donated to Senators Ted Cruz and Josh Hawley, as well several other lawmakers who originally objected to the 2020 presidential election results–Chevron probably should have reviewed its position before delivering a public message. 
Many anti-oil tweeters did not perceive Chevron's positive statement as authentic. They flooded Chevron's tweet with replies, creating a potential reputation crisis for the brand.
We call for the peaceful transition of the U.S. government. The violence in Washington, D.C. tarnishes a two-century tradition of respect for the rule of law. We look forward to engaging with President-Elect Biden and his administration to move the nation forward.

— Chevron (@Chevron) January 7, 2021
A Voice for Many
The National Association of Manufacturers, which represents many Americans, as well as maintains relationships with elected officials, did not mince words. It was one of the first organizations to denounce the violence.  
NAM did not release its statement on Twitter, but provided a press release shared on social media by many media members. The release quoted NAM president/CEO Jay Timmons saying the violence was "disgusting" and that the 25th Amendment should be invoked. Timmons also focused on NAM members and the difficulties they've endured to keep the country going during the COVID-19 pandemic. 
"This is not the vision of America that manufacturers believe in and work so hard to defend. Across America today, millions of manufacturing workers are helping our nation fight the deadly pandemic that has already taken hundreds of thousands of lives. We are trying to rebuild an economy and save and rebuild lives. But none of that will matter if our leaders refuse to fend off this attack on America and our democracy—because our very system of government, which underpins our very way of life, will crumble."
Joining Together
Many communicators hold the Public Relations Society of America in high esteem. In a statement released Jan. 7, Michelle Olson, its 2021 chair, spelled out the communicator's responsibility, and the importance of dispelling misinformation.
"We are all in a unique position, one that is more important than ever, to demonstrate leadership and serve as steady voices at a time of great imbalance. Timely, accurate and truthful information-in context-is the foundation of our role as communicators. Yesterday's actions show what can happen when the channels of communication are compromised with mis/disinformation."
It's on communicators to promote truthful, clear messaging. This will continue to remain of utmost importance into the future.
Nicole Schuman is senior editor for PRNEWS. Follow her @buffalogal.