2017 PR People Awards — Marketer of the Year
Co-winner: Dawn Callahan, Chief Marketing Officer, Boingo Wireless
Dawn Callahan is an award-winning marketing visionary who is part of the leadership team that took Boingo Wireless from a small startup to a global Wi-Fi leader.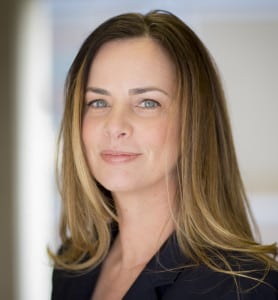 Most recently, Callahan was responsible for launching Boingo Broadband, a Wi-Fi and IPTV product custom-made for the young men and women living in the barracks of the U.S. Army, Air Force and Marine Corps.
Boingo Broadband is one of the company's most innovative deployments and is praised as a trendsetting approach to cable service for an underserved market. Since its launch, Callahan has played a lead role in bringing Boingo Broadband to over 55 military bases and effectively bringing Wi-Fi and TV to troops.
In 2016, Cablefax named Callahan one of the "Top 100 Most Powerful Women in Cable." In 2017, she was honored as one of Cynopsis Media's "Top Women in Digital" and one of LightReading's "Most Inspiring Woman in Comms."
Callahan recently launched a campaign focused on mentoring, recruiting and retaining women in the workforce to enhance Boingo's image. This included working with the Boingo CTO to hire more women on the engineering team; hiring women interns who have a STEM background; and being featured in the book "The Confidence Effect" to share how women can build confidence.
Most recently, to celebrate digital and how things like pop culture and viral videos have a positive impact on others, Callahan orchestrated—wrote, produced and directed—a Boingo rendition of Carpool Karaoke that was screened at an employee-wide All Hands meeting that celebrated the company's 15th anniversary and years of connecting people to digital experiences.
Callahan has also made a point to "pay it forward" in her career, mentoring other women, striving to recruit and retain women in the workforce and providing support for all the women in her company.
Co-winner: Luke DeRouen, Senior Director, Brand Partnerships & PR, Arby's Restaurant Group, Inc.
Luke DeRouen has been responsible for solidifying Arby's brand communications strategy over the past three years—a strategy that has resulted in the brand delivering exceptional programming and increased sales results.
In an effort to reinforce Arby's "meat-forward" message and differentiate Arby's from its competition, DeRouen has gone out of his way to avoid the marketing trap of being "everything to everyone."
Building on the success of the "We Have the Meats" advertising campaign, DeRouen has continued putting Arby's meats front and center, launching bold marketing activations that align with Arby's brand voice and reinforce the brand's inherent connection to meat lovers.
DeRouen, in partnership with Arby's agency partner Edelman, has conceptualized and executed a number of programs, including Arby's Vegetarian Support. This effort contributed to increased sales of 13.4% over the same time period in 2014. Arby's Venison Sandwich was also a hit. All participating restaurants quickly sold out of the Venison Sandwich, with some selling out in as little as 15 minutes. In the fourth quarter of fiscal year 2016, when the Venison Sandwich was released, Arby's sales grew 3.2%.
Arby's Game of Thrones Turkey Leg was also quite popular. The smoked turkey leg sold out in nine regions on the first day they were available. Sales at participating restaurants increased on average by 82% with transactions increasing 56%.
Under DeRouen's leadership, Arby's has executed many award-winning brand activations, winning awards including a Digiday Content Marketing Award, a PRSA Silver Anvil, a Bronze Effie, the Jay Chiat Award for Strategic Excellence and an In2SABRE.
Honorable Mentions:
Holli Beckman, Vice President of Marketing & Leasing Operations, WC Smith—Beckman's dual role as both the vice president of marketing and leasing operations requires her to divide her time between two practices. Throughout the day she manages a team of five marketing associates, and also trains and leads the operations of 300 leasing agents in the field. Beckman also brings a sense of purpose to her team, driving everything back to goals and benchmarks. Every project is tied back to an ROI goal, and analysis and evaluation become the language in which all team members communicate.
Ed Harris, Chief Marketing Officer, Valley Forge Tourism & Convention Board—Harris pushes the Valley Forge Tourism & Convention Board (VFTCB) to be the first adopter of new technologies. This summer, the VFTCB was the first destination marketing organization to do a campaign around Snapchat Spectacles. The "Snap Montco" campaign, which included a video using Spectacles as well as social media and billboards, resulted in a 25% increase in followers on the VFTCB's Snapchat account. Harris also revamped the "Destination Montco Golf" brand. Harris led the organization's launch of its first-ever golf guide, produced in conjunction with Sports Illustrated and shipped to 10,000 golfers on the East Coast.
See all the winners and honorable mentions for PR News' 2017 PR People Awards.