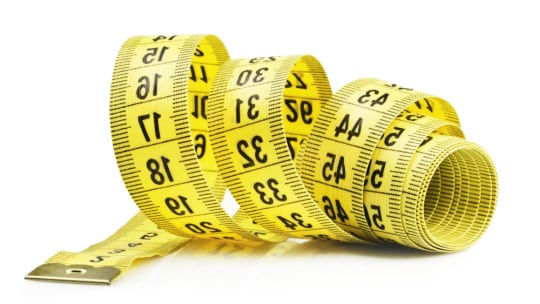 [Editor's Note: As the International Association for the Measurement and Evaluation of Communication's (AMEC) third annual Measurement Month draws to a close, we asked AMEC CEO Barry Leggetter, a member of the PR News Measurement Hall of Fame and the Arthur W. Page Society, to discuss the state of PR measurement and how brands can instill measurement as part of their culture.]
We are optimistic at the moment since Measurement Month broke into new markets and brought in new companies for the first time. And we are pleased about the business benefits these members tell us they gained from taking part in some of the Month's nearly 60 activities. We were told that in some cases companies changed their thinking about the importance of measurement when they realized there was a global month devoted to measurement.
One of the significant new supporters of Measurement Month this year was the U.K. Government Communications Service and its leader Alex Aiken.
A question that arose often during Measurement Month was, "How do you establish a measurement culture at your in-house team or PR agency?" I asked senior communicators on several continents about their experiences.
Learning is Vital
PR News Measurement Hall of Famer and executive director, corporate communications at the Cleveland Clinic Eileen Sheil believes it's vital to have partners help you and your staff learn about measurement to build a program. Sheil looks to her agency for advice and to be "three steps ahead of us on everything."
She also subscribes to the importance of attitude when it comes to building an appreciation for measurement. Leaders need to get excited and embrace measurement, Sheil says. "Bring your team along so they know the direction you're going and feel part of the measurement journey."
Another tip: Keep leadership engaged so they see the outcomes and understand PR's influence. As the communications world changes, it's vital that communicators change and "demonstrate our value to our organizations."
Attitude Change
Another PR News Measurement Hall of Famer, Richard Bagnall, chairman of AMEC and global strategy consultant with Prime Research, says the temptation to see PR measurement as an afterthought needs to change. "The PR and communications function always has been busy. It's too easy to get embroiled in everyday hustle and bustle…rather than taking a focused and strategic approach to activity."
Similar to Sheil, Bagnall sees learning as key. "To institutionalize [a measurement] culture within a team we must first educate and support team members to understand the importance of evaluation…the AMEC College and the AMEC Integrated Evaluation Framework…are great places to start…then we need to bring measurement to the forefront of our process and not see it as a collection of data points provided at the end of our activity."
(As an aside regarding education, this year AMEC will spend 60% of its budget on educating the global PR and communications marketplace about the business benefits of measurement. A major element of this is AMEC's "Say No to AVEs" campaign (PRN, May 22, 2017).)
Bagnall again mirrors Sheil and others I spoke with, saying, "In today's age of accountability, meaningful measurement is more important than ever."
Giles Peddy, SVP EMEA operations & U.K. managing director at PR firm LEWIS, advises communications pros to "burst the myth that measurement is boring…it's…vital for better planning, account management and overall success."
Peddy also recommends in-house teams and agencies get "data smart." If you are still using old metrics, tools and mindsets, then you are not set for the future, he says.
Strategy and language are critical. "You can only have strategic, top-table conversations when you talk the [business's] language and discuss your impact on sales, brand reputation, advocacy or adoption."
More Tips
There are other ways to get teams motivated to adopt a measurement culture. For example, Khali Sakkas, chief executive, insights & research, at iSentia in Australia, describes a team-building exercise where staffers were given Fitbits and urged to track their activity. "It provided a fun and interactive way to be more data-driven and results-driven."
Another PR News Measurement Hall of Famer Johna Burke, CMO, BurrellesLuce, advocates holding show-and-tells where each team member shares a new resource or something they see as a measurement trend.
Ann-Sofie Krol, CEO of Scandinavian firm byBrick Insights, also emphasizes the importance of attitude. "It's not about right or wrong or finding fault. It's about understanding how things work and can be improved" she says. Staff need to understand measurement can improve their odds of success. If they fail, they can "fail fast" and retry with insights.
It's also important, she says, to move from data acceptance to insightful thinking. By using integrated measurement and business-related KPIs, you can create a better understanding of business processes and results as well as innovation and strategy development.
Mazen Nahawi, CEO of CARMA, also emphasizes the importance of insights. "Ensure insights is a behavior, not a buzzword…focus on the value of insight in any project."
State of the Industry
Looking at the state of the industry, the total market spend on media intelligence/PR information & software eclipsed $3 billion for the first time in 2016, finishing at $3.162 billion, up 6.55% from a year earlier.
Cision now is the largest media intelligence supplier. Further consolidation is expected as major industry players seek to build a global footprint to meet the one-stop-shop media-intelligence requirements of multinational clients.
Measurement is on the move. It is being talked about more than at any time in the 10 years I have been AMEC CEO. There is always more to do, of course. And we will.
NOTE: This content appeared originally in PR News, September, 26, 2017. For subscription information, please visit: https://www.prnewsonline.com/about/info
CONTACT: barryleggetter@amecorg.com
---
Takeaways
1. Education is vital to enhancing measurement's place in your culture.
2. Attitude adjustment is critical; emphasize that measurement isn't boring and that it's not merely a set of data points but a way to gain insight about business.
3. Keep the C-suite informed about your measurement efforts and make certain to present your findings in language appropriate to your business sector.