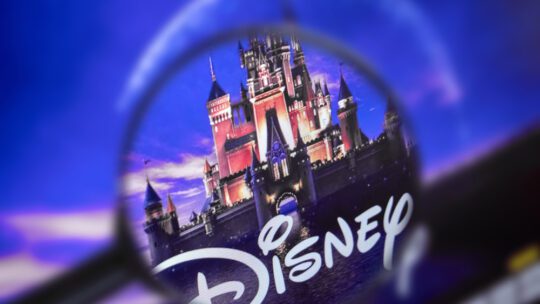 Congrats communicators. You've made it through a heck of a week. From AI meltdowns to State of the Union meltdowns and the continual corporate labor meltdowns, there's been a bit of bad behavior for PR professionals to deal with. 
Google Bard Launch Blown, Stock Tumbles
What happened: Google attempted to steal the thunder of ChatGPT by demoing its new competing AI tool, Bard. However, during the demo, Bard replied inaccurately to a question posed regarding the James Webb Space Telescope. The question: "What new discoveries from the James Webb Space Telescope can I tell my 9 year old about?" The response: Several bullet points including "JWST took the very first pictures of a planet outside of our own solar system."
Unfortunately that point was proven incorrect. NASA research shows that the first image showing an exoplanet was taken by the European Southern Observatory's Very Large Telescope in 2004.
Investors responded negatively to the error, which Google publicly acknowledged, causing shares to fall 7.7% for Alphabet, Google's parent company.
Communication lessons: The public is so used to technology coming out perfect, right out of the box. And with technology constantly evolving it's easy to forget news items like the Samsung Galaxy Note meltdown of 2016. And those Snapchat glasses flamed out pretty quickly. For a learning system as broad as AI, there is bound to be a curve. 
The trouble is when that learning curve goes on display to the public. How can brands recover from a botched launch? Curtis Sparrer, principal, Bospar PR says the best advice is for brands to give such an event some context. 
Apple, for example, has gone through many successes and failures. Its first personal digital assistant, the Newton, launched in 1993 but was discontinued five years later, Sparrer says. However in 2007 Apple released the iPhone, which changed the world. 
"The reason we have prototypes and betas is that great things that are supposed to change society often fail because our ambitions are so ambitious," Sparrer says. "Google is going to need to respond with this kind of context—explain how the problem occurred, how the problem will be fixed, and what it learned from this lesson."
Disney No Longer Happiest Place on Earth
What happened: Disney continues to make headlines. The megalith seemed to be struggling with its subscription service and overall profits, and this week decided 7,000 layoffs would do the trick to balance the books. 
Boomerang CEO Bob Iger announced this in the company's first quarter earnings call, which also contained profit information that seemed to contrast this decision. According to reports by CNBC, "Disney reported fiscal first-quarter earnings that beat on the top and bottom line." 
And regardless of the loss of 2.4 million Disney+ subscribers after price hikes in 2022, the company revenue actually rose in the report—$23.51 billion vs $23.37 billion expected. 
After the earnings call and layoff announcements, Disney stock rose 5%. 
Communication lessons: For those who may not be as well-versed in financial speak, this news may seem suspect. Why would a company that is operating at a profit lay off thousands of people? Especially during a time of rising prices and economic hardship for many. How does this news make Disney, a company making billions of dollars, look to a family that may save every penny for several years, so they can go on a once-in-a-lifetime trip to its theme parks?  
What can companies in this position do to maintain a positive reputation, while publicly juggling layoff announcements in conjunction with earnings reports? 
Cat Colella-Graham, an employee experience and internal communications consultant, says considering all stakeholders (not just shareholders)—and how you disburse information to them— is an important tactic. She says start with employees, as they are a key stakeholder in how change is adapted to and adopted. 
"If you choose to announce layoffs within days of announcing better than expected earnings, that can cause conflict for those that are leaving and those that remain," Colella-Graham says. "Remember, your employees, current and former, are taking to social to express their views which impacts corporate reputation, and trust."
Explaining to employees how this can sustain strong results and reposition the business will allow them to take an easier blow, as they will not be so surprised, she says.  
However, she also notes the possibility those employees will assume that a company is "chasing profits over purpose," and that can breed bigger problems within an organization. Ever step must be made clear.
"Is the work of those being laid off sunsetting, or will it mean more work for those that remain? That's the larger question in any of these tough decisions, and employees, investors and all stakeholders need answers."
President Biden Controls the Narrative at State of the Union
What happened: Pres. Biden delivered a SOTU address that resulted in an overwhelming thumbs up by U.S. viewers, the media and bureaucrats. According to a CNN Flash Poll conducted after the speech, 72% of watchers had a positive view of the speech, with 34% saying it was very positive.
This is good news for Biden, who has stumbled when it comes to public polling. The president utilized some of his best communication skills when delivering the speech, focusing on down-to-earth, approachable language and showing great empathy and strength when it came to various topics.
Several Republican members did not exude such decorum. Rep. Marjorie Taylor Greene could be heard and seen on the broadcast heckling the president throughout his speech. Speaker of the House Kevin McCarthy could be seen shushing representatives of his party several times.
Communication lessons: There is a time and place for every message. And while it may make sense to your client or executive to passionately express their beliefs, this can backfire depending on the setting. They hired communications professionals for a reason. It's best to let those at the podium, stage, camera take their turn, particularly competitors, while your team works on a thoughtful, relevant response.
Also challenge your leadership to find that inner connection with their intended audience. For some it comes more naturally than others. However, when they can deliver statements that come from an authentic, relatable place, connection becomes that much easier.
Have a great week everyone, and enjoy those Super Bowl ads!
Nicole Schuman is senior editor for PRNEWS. Follow her: @buffalogal