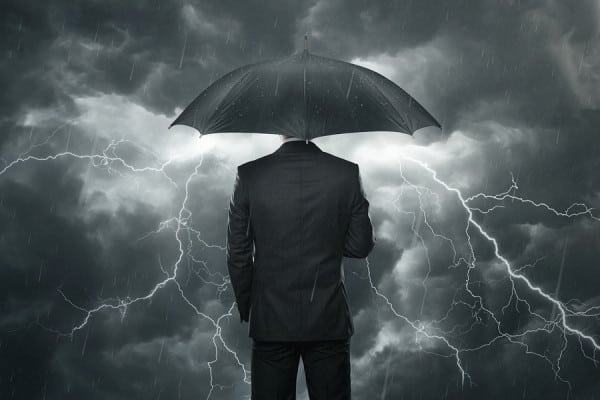 Begging James Madison's pardon, we'll revise his famous quote to read: 'If organizations and their people were angels, PR pros would have much less to do.'
Some days it seems everywhere one looks there are examples of companies and organizations bungling situations. They say the wrong things, move too slowly, fail to 'read the room' and accept­­­­ awful behavior.
In turn, these 'bad facts' sometimes grow, like fungus, into a PR crisis. Or, at least they become a PR issue, which can influence sales, share price, financing, reputation and recruiting. Often, communicators must clean the mess.
Examples seem ubiquitous.
War and Peace
Zoe Scaman, a U.K.-based advertising executive, posted an article July 4 describing the state of workplace sexual harassment, inappropriate behavior and gender inequity. It's loaded with data and first-person horror stories, including Scaman's. The examples of awful behavior Scaman offers are "a snapshot of my experiences, the entirety would fill a 'War And Peace' length novel," she writes.
Despite #MeToo and #TimesUp, harassment, at least in the ad industry, continues, Scaman argues. Meanwhile women "continue to bury our heads in the sand, pretending that everything's just hunky dory."
No more, Scaman promises in the article and a manifesto. She and other women have run out of patience. She promises women will mobilize and come after perpetrators. They'll adopt a zero-tolerance policy and "won't escalate internally. We'll escalate to the police," the manifesto promises. "Moving forward your reputations will be forever scarred. As we are."
It's a terrible issue that needs much attention. For us, though, the question is what should communicators in the advertising do?
Yet, advertising is not alone in asking communicators to face awful facts.
Tenure or No Tenure?
Look at the University of N. Carolina (UNC) Chapel Hill mess. It denied tenure for 1619 Project lead and NY Times reporter Nikole Hannah-Jones. After an outcry, UNC offered tenure.
Yesterday morning (July 6), reports had Hannah-Jones and fellow author Ta-Nehisi Coates accepting top positions at Howard University. And some 30 faculty members at UNC released a letter claiming the initial decision to deny Hannah-Jones tenure was "racist." With egg, at least, on the face of UNC's board, communicators likely are preparing to wipe it off as best they can.
Finding Diversity Elsewhere
A final example where communicator triage likely will be needed comes from the sports world. Sometime last year, a microphone was left on and recorded comments of an ESPN reporter Rachel Nichols. Unaware of a hot mic, Nichols voiced concern that a colleague, Maria Taylor, was advancing–sometimes at Nichols's expense– because she is Black. Taylor's larger role, Nichols said on the tape, was a way for the network to improve "its crappy longtime record on diversity—which, by the way, I know personally from the female side of it…"
Nichols urged ESPN to improve diversity, but not at the cost of her career. "Just find [roles for Taylor] somewhere else," she said on the tape.
It's alleged ESPN knew of the tape last year, yet took no action, apart from an internal move.  A Black producer was suspended for two days for making Taylor aware of the tape, the Times says.
Things changed, of course, when the tape made its way into the public eye, via a NY Times story July 4. The Times claims it heard the tape.
Panic Mode
Since the Times' article, argues Jimmy Traina of Sports Illustrated, ESPN is in "full-fledged panic mode." It pulled Nichols from the NBA finals telecast and her show, "The Jump," didn't run Tuesday (July 6) night.
From Traina's viewpoint, "ESPN should've done whatever it needed to do to fix this situation last year."
Even an ESPN partner, NBA commissioner Adam Silver, echoed Traina's view.
"I would have thought that in the past year, maybe through some incredibly difficult conversations, that ESPN would have found a way to be able to work through" the situation. "Obviously not...."
[Update, July 14, 9am ET: ESPN boss Jimmy Pitaro issued a memo to employees July 9 addressing diversity and the Taylor-Nichols issue. The memo leaked late yesterday (July 13). In short, Pitaro tells staff the network's diversity story is "much better...than what you've seen this week." Some media reports say Pitaro's memo was written prior to July 4, but was updated after the Times' story appeared.]
[Update, July 22, 10am ET: Maria Taylor is leaving ESPN to join NBC Sports.]
[Update, August 26, 10am ET: ESPN confirmed cancelling Nichols's daily show "The Jump" and removed her from NBA coverage.]
We asked PR pros how to handle bad facts, or even awful ones, when they're asked to contain a mess.
Own the Facts
Your best bet, several PR pros agree, is to own bad facts. And while you want to take time and consider your options, best not to wait too long before acting.
"Unless you acknowledge the awful facts, abjectly apologize and articulate a plan to do better, nothing you say will matter nor will it be remembered or likely even printed," says measurement guru Katie Paine.
Veteran PR pro Arthur Solomon adds nuance. If the facts are true, admit it and apologize, he says. If they're not true, say so immediately and provide evidence. "The sticky part," he says, "is when accusations are partly true and party untrue or give the wrong  impression." In that case, the organization should investigate and provide a solution.
Internal Activities Go External
High-visibility organizations "can safely assume that situations like these will always get more publicity than they may initially realize….hence the need to act swiftly and decisively rather than waiting until the inevitable NY Times exposé," says Jenny Wang, a VP at Clyde Group. "I'm surprised they didn't realize early on the ripple effects these scenarios would have," she adds. Hence, the need for communicators to anticipate crises.
Bad facts occur at a moment in time, yet often they indicate a systemic issue within an organization. Fix the crisis at hand–and fast!–but consider the larger problem too, says Meredith L. Eaton, Red Lorry Yellow Lorry's N. America director. In such cases, she adds, "people need to see the organization implementing fixes to get better."
Paine cites the UNC chancellor as an example of what not to do. "He issued a wordy, rambling apology [well after the fact]...and as a result, it got almost no press coverage." Had chancellor Kevin Guskiewicz acknowledged its mess and "articulated a bold plan to fix it, someone might have paid attention," she adds.
Easier Said Than Done
That said, Paine admits it's not easy to take a long view during a crisis situation.
"But take a step back and think about the bigger picture," Paine says. She believes UNC failed to consider the long-term effect of its initial Hannah-Jones decision. "How much talent would go elsewhere...[and how many] millions of dollars [in alumni and other donations] would be lost?"
Diversity and Bad Facts
Facing a company's lack of diversity is another example of confronting 'bad facts.'
"People are no longer accepting inequality or unfair treatment...[and] this spotlight is going to continue to have a very public stage," Eaton says. As such, she envisions a rise in "more specific ethical communication roles as part of crisis communication teams." These pros would "keep the company on an ethical track while making solutions and action plans known to the public."
On the up side, Paine believes the organization that loses today, may win tomorrow. You learn more from failure than from success, she says. "So, make sure you learn from the crisis and fix things. Don't just go back to doing things the way you always did."
She offers Microsoft, circa 1990, as an example. "Back then they always were trying to silence journalists and squash bad facts and bad news," she says. (A recent story alleges an infamous brand tried to do the same.) Microsoft management now is more transparent and acknowledges difficulties, Paine says.
Seth Arenstein is editor of PRNEWS and Crisis Insider. Follow him: @skarenstein