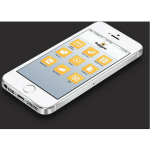 2017 Social Media Awards
Best App
Beekeeper Group – Lobby Day
Beekeeper Group developed and deployed a mobile application platform in support of Lobby Day activities on Capitol Hill and at state legislatures.
The free application platform, called Lobby Day, empowers members of trade associations and membership groups by giving them all of the tools they need for elective grassroots congressional lobbying in an easy-to-use mobile platform.
With this application, users are able to review organizational talking points to ensure a unified message on key issues in meetings with legislators, view conference and congressional meeting schedules and watch videos from organizational leadership related to present and ongoing issues.
Users can also consult congressional directories and customized voting records entries to gain additional intelligence on members of Congress before meetings, submit feedback from meetings with legislators and staff and monitor Twitter posts that use relevant event hashtags.
The application is a great asset to communicators, increasing the "public echo" of Capitol Hill efforts. By using this app, users can generate social media content related to Lobby Day that is automatically tagged with the appropriate hashtag and posted to their Facebook, Twitter or Instagram profiles. A post on Facebook or Twitter from Capitol Hill by one app user would likely be seen by hundreds of others in the state or congressional district, thus amplifying the voices of the user in the eyes of the targeted lawmaker.
By taking advantage of the fact that almost all of the attendees at these Lobby Day events have smartphones and active social media presences, organizations using the app were able to multiply the efforts of a few hundred people on Capitol Hill and put personalized messages in front of thousands of people back in their home states and districts.
Many Beekeeper clients have saved both time and money using the app, and have seen an increase in actionable intelligence from post-meeting reports following congressional meetings submitted via the app.
Honorable Mention:
Texas Mutual Insurance Company - Safety in a Box
Kanyon - WeBubble