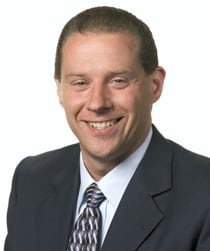 Ray Day, Vice President of Communications, Ford Motor Company
As Group Vice President of Communications for the Ford Motor Company, Ray Day leads all the company's global external and internal communications and public relations activities. He has learned to thrive in a tough media environment, with a focus on new products and a hunger for new ideas.
Ray Day joined Ford in 1989 and spent most of his career leading Ford's global communications and public relations activities related to the company's products, design, manufacturing, sales, marketing, brand development and corporate issues. Before being named group vice president and, earlier, vice president, he served as executive director of Global Corporate Communications and executive director of Global Automotive Communications.
Day was based for four years in Europe, serving as head of Ford's European Product Public Affairs and living in both Germany and the UK. He led development of the communications strategy and introduction of the original Ford Focus in Europe in 1998 and in North America in 1999. The Focus became one of the few cars ever to be named "Car of the Year" by automotive writers in both Europe and North America. 
Early in his Ford career, Day led the company's print and television employee communications network, helping it become an internal communications benchmark throughout the industry. He was a newspaper reporter and editor in the Detroit area before joining Ford.
Day is a graduate of Wayne State University in Detroit, where he earned a bachelor's degree in mass communications. He and his wife, Debbie, and their two daughters live in Canton, Mich.