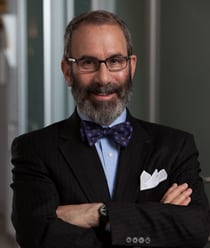 Gil Bashe, Executive Vice President, Health Practice Director, Makovsky + Company
Gil Bashe heads the Makovsky Health practice and offers large agency perspective and specialty-firm expertise – with experience in brand positioning, crisis and issues management, and product pre-launch and launch communications.
Prior to Makovsky, Gil launched Health!Quest Communications, obtaining $60 million from GTCR Golder Rauner, a leading private-equity firm. He served as CEO of CommonHealth, the world's largest health-marketing consortium, and at WPP Group sister-company, Hill and Knowlton, as EVP and worldwide director of the Health and Pharmaceutical practice. Prior to H&K, Gil led a healthcare PR firm recognized by the influential industry publication Inside PR as "Hottest Healthcare Agency."
Gil was honored by the PR industry with its "All-Star Award" and has received numerous other awards for creativity including the PRSA Silver Anvil, Big Apple and SABRE. He is an American Heart Association, NY Affiliate past-chairman, and former national board member of the Leukemia and Lymphoma Society. The AHA recently named Gil one of its "20 Champions" – people of remarkable achievement.
Ken Makovsky, president of Makovsky + Company, said, "Throughout his career, Gil has been a tireless champion for causes and issues that impact patient care…. From communications and education to philanthropy and advocacy, Gil's efforts are true benchmarks for today's business leaders hoping to impact the lives and industries they touch beyond their day-to-day work."