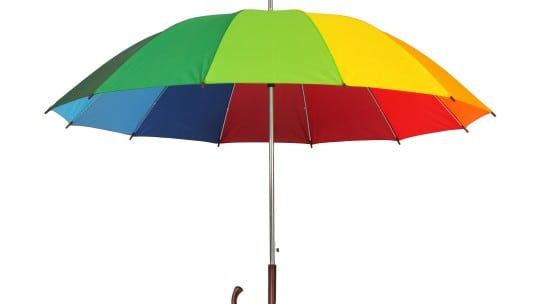 (Boston) As you know, the scope of PR is vast. That was reflected in the breadth of topics one heard discussed during sessions at PRSA's 2017 International Conference, which concluded this afternoon.
The changing face of the profession—yes, the debate over whether or not PR is a profession or a trade continues, with incoming PRSA chair Anthony D'Angelo insisting it's a profession: "There's a body of knowledge…we apply principles to advance relationships…we strategize"—also was evident throughout the three days. Relatively new terms, tools and trends such as brand storytelling, dark social and alt sites were some of the ingredients in a veritable PR bouillabaisse that included traditional issues like how much time should a communicator budget for a high-level executive who's transitioning out of a company while her replacement already is on the job.
While toggling between modern and traditional topics can be jarring, the diversity of ideas and takeaways was valuable. As for that vexing issue about splitting time between the outgoing executive and the incoming one, Mike McDougall, president of McDougall Communications, told a breakout session that a good move for the communicator is to have a candid conversation with both executives about these issues, but eventually reduce your time with the outgoing executive. Make sure, though, the departing executive knows your motives are not personal.
McDougall also offered a plethora of tips about how to inculcate and introduce the new executive to your brand's culture. One is to "humanize the exec." Emphasize her hobbies, her interests, perhaps her charitable activities. Another is to "build your content portfolio" with material already written about the executive; then add to it with content you create. And "show, don't tell," with a new exec. The new exec's calendar will fill up fast; make sure she gets out of the office and meets staff locally and in various regions.
The expanding digital side of PR and communications was encapsulated in the concepts presented at several breakout session speakers. Brandi Boatner, the social communications lead at IBM, began her talk about dark social—unaccounted-for data on the web such as content shared through private channels (messaging apps, for instance)—by noting "70% of outbound sharing…is dark." Boatner's talk dealt with how communicators can penetrate some of the darkness. Her tips: Learn SEO and become Google Analytics certified, and become very friendly with your IT staff (they can get their hands on a lot of information).
The dark, stormy weather that hit Boston late Monday was a perfect tableau for a late-afternoon session about losing your brand's social to alt sites (alternative media sites) and hackers. In fact, the weather was less frightening than some of the examples at the "Going #Rogue" session that Regina Luttrell of Syracuse University's S.I. Newhouse School, Jamie Ward of Eastern Michigan University and IBM's Susan Emerick offered. "Losing control of your social media for two hours doesn't sound bad," Luttrell said, but when hackers, for instance, post racist comments come from a rogue McDonald's site, being able to wrest control of your social media quickly becomes essential. And rogues can come from inside and outside your company.
Fortunately, some of the best practices to guard against these situations are similar to tactics used in crisis management and in social media guidelines, areas communicators know well. It's critical to have a plan before a hacker attacks. Education and training for employees to both recognize a hack and avoid falling for hackers' tricks is another preventative measure brands can take, the three said. And social listening, something brands should be doing anyway, also can help spot a hack, ie, when the conversation veers to unusual subjects. Another important point: It's great to have social media plans and guidelines, Emerick said, but it's equally important to conduct periodic training and certification of employees regarding social media guidelines and permissible activities.
Follow Seth: @skarenstein