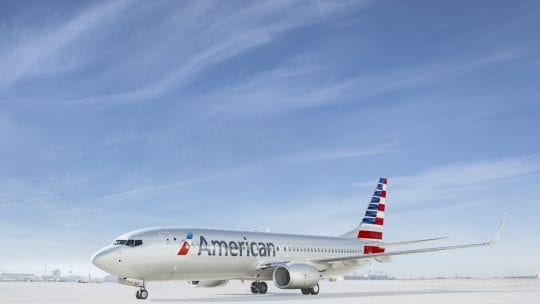 Thanks to the widespread availability of vaccines and lower COVID-19 case rates, travel is rebounding. With the reopening of cities and major attractions, as well as families and friends eager to reunite, travelers are filling seats on airplanes and trains and booking hotel rooms again. 
In fact, according to TSA passenger data, June 20 passenger output was 2,100,761 compared to 590,456 last year. That's nearly back to the 2019 average of 2,719,643. AAA is forecasting a 60 percent increase in Memorial Day travel from 2020. Americans are once again on the move. 
However, while the travel industry is sure to appreciate a sales spike, it's also feeling the burden of carrying more passengers while attempting to rehire a workforce that furloughs and early retirements in 2020 tore apart. And then there are weather issues.
For example, American Airlines today (June 21) announced the cancellation of hundreds of flights through July, due to what the company is calling "unprecedented weather" events and "labor shortages."
Shannon Gilson, a spokesperson for American, told CNN, "The first few weeks of June have brought unprecedented weather to our largest hubs, heavily impacting our operation and causing delays, canceled flights and disruptions to crew member schedules and our customers' plans. That, combined with the labor shortages some of our vendors are contending with and the incredibly quick ramp up of customer demand, has led us to build in additional resilience and certainty to our operation by adjusting a fraction of our scheduled flying through mid-July."
The airline cancelled more than 120 flights, so far, with 60 to 80 more expected to go through July 15. American said it contacted passengers booked on cancelled flights. 
Making an Impression
Timely customer service may do nothing to bolster the spirits of travelers hungry to get out after a tough year. And, unfortunately for American, it may lose business to rivals. On the other hand, it looks like the flight stress may be a common issue for all airline companies. 
Still, Dr. Jan Louise Jones, professor of hospitality and tourism at the University of New Haven, urges airlines to reach out to affected passengers promptly. How airlines handle customer relations will make an impression, she says. These actions can really distinguish a brand from others that may be dealing with similar issues. 
"People are going to remember how you responded to them in this crisis," Jones says. "Make sure staff on the front lines have the most updated information for customers, so they know exactly what is going on. Let people know you do care, and you do understand and be genuine with your message." 
Annie Roberts, SVP of owner services and club management for Wyndham Destinations, agrees. It's important to respond to customers who may be frustrated with cancellations. 
"Listen to your customers and be empathetic to their situation," Roberts says. "They feel robbed of their precious vacation time after spending a year at home. So, the best thing you can do is listen to their concerns with compassion and work closely with them to offer solutions that best fit their travel needs."
Both Jones and Roberts emphasize the importance of training front-line staff to provide the best service. 
"It's important, obviously, to be mindful, and train customer service staff [how to deal with] people who are frustrated," Jones says. "Train staff to be patient and honest about what's going on."
Easy Access to Information
Roberts says Wyndham took a close look at its client communication channels, and how they could provide important updates for guests. 
"Be transparent, agile and invest in your website," Roberts counsels. "We made major changes to clubwyndham.com, allowing our guests to transact more easily, set expectations [and] answer questions." Wyndham emphasized transparency with its dedicated COVID-19 and 'Vacation Ready' page.
In addition, it utilized technology to provide a seamless curbside check-in on its properties, including personalized text messages to speed up the process, enforce social distancing and alleviate extra pressure on front desk agents, which increased guest satisfaction 10 percent. 
"The more we can prepare our customers, and offer insight on what to expect before they arrive, the better the experience they will have," Roberts says.
Jones says staffing difficulties can also be mitigated with proper safety messaging. 
"Staffing is an issue in every industry right now," Jones says. "There's a lot of reasons for that. But honestly, [organizations need to] make sure they provide safety protocols not just for travelers, but workers—it's a big reason people have not come back. [They have to show there are] protocols put in place for not just travelers, but people working in the industry."
Nicole Schuman is senior editor for PRNEWS. Follow her @buffalogal