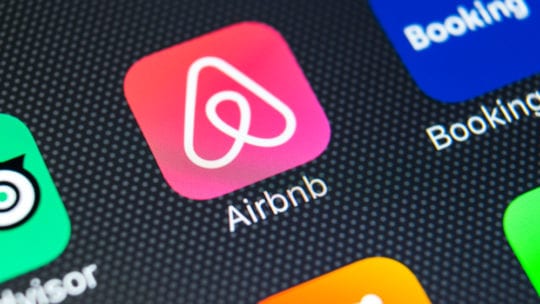 Airbnb gives users a lot of freedom. It allows people to become entrepreneurs and host strangers in their homes. In addition, it allows travelers to forgo expensive and occasionally bland hotels for the comforts of home, or the adventures of living as a local.
But with freedom comes responsibility. After a tragic event occurred at an Airbnb host property, the company worked quickly to reconsider its policies.
On Oct. 31, a renter hosted a Halloween party for 100+ people in Orinda, a suburban town just outside San Francisco, according to the Associated Press. The home's owner warily accepted a request from the renter, who claimed her family needed a place to stay for one night to get relief from the raging California wildfires.
The night of, neighbors called police several times to quell the loud, crowded party. But by the time police reached the property, a shooter unleashed havoc, leaving behind five victims and numerous injuries.
What can Airbnb do to soothe the fears of those who open their homes, as well as renters who wish to find a safe place to stay? The company has said it is doing everything it can to investigate what happened, and it is working quickly to put stricter policies in place. This is not the first time an Airbnb property was used as a venue for a loud party.
We applaud Airbnb for several reasons.
Used to being on Offense, Prepare for Defense
Most hospitality brands excel at launching and promoting restaurants or booking procedures or customer loyalty programs. But dealing with a dire crisis is PR on a different level.
Even though Airbnb is not a corporate hotel with its name attached to a slew of brick-and-mortar buildings, it serves as the umbrella under which many tourists and business travelers stay. It does a good job of promoting its brand through advertising, its magazine and on social media. This time it needed to create response content. Brands should have a plan, particularly since we're in an era of when a crisis hits, not if.
A Swift, Transparent Policy Review
Airbnb CEO Brian Chesky took to Twitter Saturday to acknowledge a crack in its booking system that allows renters to transform a property into a "party house." Chesky went on a thread to outline steps of a policy the company immediately created in response. He used clear, concise wording. In addition he calmly answered snarky tweeters claiming the response was a run-up to clear Airbnb's name before an IPO. Chesky put consumer needs first and started an inroad to repairing trust.
I have directed Margaret Richardson from our Executive Team to oversee this new team and initiate a 10 day sprint to review and accelerate the development and implementation of these new safety initiatives.

— Brian Chesky (@bchesky) November 2, 2019
Airbnb has yet to post a statement on its website, but sent an update, via email early Saturday morning, to its Terms and Privacy Policy. It is unclear that this was connected to the shooting. Airbnb sends a message that it is working on updating rules to reduce or totally snuff out such issues.