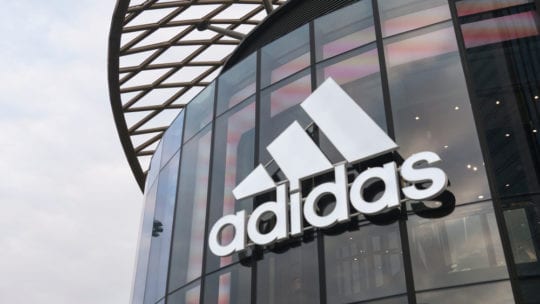 On June 30, Karen Parkin, the global head of human resources for Adidas, stepped down after allegations surfaced from employees—not for the first time—that she failed to promote diversity within the company. In a moment when the nation is hyper-sensitive to racial inequality in any form, the move is a high-profile example of a company publicly attempting to start transformation from the top.
In a memo to employees, Parkin told the company she had chosen to "retire and pave the way for change" at the company. Earlier this month, 83 Black employees, unhappy with Adidas' approach to racial diversity and inclusion, called on the company's advisory board to examine Parkin's efforts at diversity and inclusion thus far, as well as calling for the creation of an anonymous platform for Black employees to submit reports of racist behavior.
A Culture of Hypocrisy
While Adidas has marketed itself to Black audiences for decades, this is not the first time the fashion brand's employees of color have come forward with accounts of racism inside the company. In June 2019, The New York Times ran an article in which Black employees recalled sitting together in a group in the work cafeteria; they were later told doing so could hurt their chances of promotion. Being the only non-white employee in meetings was a frequent occurrence, Adidas staffers told The Times—and at least two Black employees shared "they had been referred to with a common racist slur by white co-workers, one verbally and one in a text message."
These snapshots of workplace culture highlight perhaps the company's biggest PR weakness: the fact that it markets products widely to audiences of color, while employing a majority-white workforce. The fact that the company has forged partnerships with Black icons from Beyonce to Kanye West only highlights the mismatch between public-facing image and internal reality.
In 2019, Parkin told The Times she was unaware of the racist slurs, and cited a "zero tolerance" policy for inappropriate behavior. However, amid the resurgence of the Black Lives Matter movement, Parkin's statements have not aged well, particularly one comment she made in August 2019 to Adidas-owned Reebok employees, referring to racism "as 'noise' that is only discussed in America."
Troubled Leadership
With Parkin's exit, the onus is now on Adidas CEO Kasper Rorsted—who has also come under fire for failing to meet DEI promises at the company—to translate the latest company promises to address racism, such as filling 30% of new positions with Black and Latinx employees, into action. "I think the naysayers outright are Kasper and Karen, who don't get it," an employee told Quartz on June 12. Sources in the Quartz article argued that as COVID-19 hit, Rorsted seemed far focused more on company financials than taking care of employee needs.
On June 12, the same day as the Quartz story featuring employee accounts broke, Parkin issued an apology for her August 2019 comments on an internal communications network, ending her statement with "Should I have offended anyone, I apologize"—likely a cringeworthy statement in the eyes of PR practitioners trained to avoid the non-apology apology at all costs.
Whether or not Rorsted is up to the challenge of meaningfully addressing inequality at Adidas, or hires an HR leader that can put the wheels in motion, remains to be seen. Staffing the C-suite with Black executives and increasing the number of employees of color are both at the top of the list when PRNEWS has interviewed DEI experts on building racial equity at brands. No amount of communications know-how, massaged messaging or diverse social media influencers can make up for a lack of headcount.
Communicators would be well-served by using their skillset–including persuasive writing and public speaking—to advocate internally for hiring more Black executives and to promote a culture that encourages employees to speak up when internal dynamics prove toxic. Call it crisis prevention, or call it doing the right thing: Advocating for racial equality internally is a PR prerogative.
Follow Sophie: @SophieMaerowitz