Authenticity. Listening. Finding unique angles.
Those are the keys for journalists seeking earned coverage via social media, according to Suzanne Barston, manager, corporate journalism, corporate communications at AbbVie. As founding partner of AbbVie's StoryLab, Barton is responsible for creating stories around the company's therapeutic areas, pipeline and philanthropy. She will be sharing her knowledge and experience at the upcoming Healthcare Social Media Summit Oct. 23 in Baltimore in her session, "Healthcare News Beat: How to Use Social to Get Earned Media Wins That Senior Leaders Love."
While journalists long ago shifted their working lives to social channels, healthcare communicators have been slower to make that transition, due not only to unique regulatory issues but also industry resistance. Barston offers some insights and advice in addressing those challenges.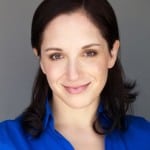 PR News: Why have healthcare communications professionals been slower than other industries to make the transition to social media, and what has the fallout been from lagging behind?
Suzanne Barston: Typically it comes down to two things: regulations and fear. Social is a wild animal, and once you let it out of the cage, you need to be prepared to fight back. This makes all corporations uncomfortable, but when you add in the intense scrutiny healthcare is under (and I'm not just talking about pharma, but hospitals, insurers, and even individual physicians – have you seen the backlash when doctors advocate for vaccinations, for example?), it brings it to a whole other level.
In the pharmaceutical industry, we also have to contend with strict regulatory restraints that make social media interaction close to impossible. Social happens in real time, but it can take up to a week to get one single tweet or Facebook response approved by regulatory teams. At some point, it becomes a cost-benefit equation—what's the point of investing in social media presence and content when you can't join the conversation?
So, we stick to "safe" content, or rely solely on paid campaigns. But without actually joining the conversation, you risk being seen as an unwelcome intruder. It's like being at a dinner party and just sitting there not responding to anyone, and then suddenly blurting out something self-promotional and running out the door. Not a particularly effective way to make a good impression.
PR News: How do you make your content discoverable for journalists on social media?
SB: First, you need to be focusing on your organic content. Paid is great, but if your targeting is even a little off, you might not get in front of the right eyeballs. We listen to the conversation constantly and contribute when we can; it's a long-game. Hashtags are your friend, and when attention is already on your company—earnings calls, data readouts, big announcements—that's a good time to post supporting content that helps tell your story, rather than linking to press releases.
PR News: What are some of the best ways to capture the attention of journalists and drive them to your online newsroom via social media?
SB: It's all about the content of the post. It has to make you want to click that link. I think what people forget is that most journalists are storytellers. They need data and facts and insights, but they also respond to a good hook. Offer them something that they can't find in your feed—the story behind those facts and figures you posted in an infographic, and make sure you follow through on your promise. In other words, no click bait. Once you make someone feel cheated by clicking through with no payoff, you're not coming back to that site.
PR News: What are the biggest mistakes healthcare communications professionals need to avoid in developing successful social media programs to attract journalists?
SB: Don't be boring. You have to have a strong voice to break through the clutter. Also, make sure your social tells a tiny, contained story—that may be all people see. And if they do click through, your content has to deliver on the promise of the social.
PR News: What is the most effective social platform for attracting journalists and telling your brand story?
SB: Twitter. It can be a frustrating platform, especially when you can't authentically join the conversation, but that's where journalists are.
PR News: How do you measure the success of your social media efforts?
SB: The short answer is we look at metrics, obviously. But I struggle with this a bit. What metrics can tell you is somewhat limited. You can know that 7,000 people's eyeballs passed by your content in a news feed, but did that content have any impact on them? You can tell if someone clicked through to your website, but let's say they leave as soon as they get there. What does that mean? Were they disappointed with what they saw? Did their boss walk by at that exact moment and they had to close their browser?
PR News: What was one of your biggest personal successes using social media to get earned coverage?
SB: I wrote a story about two of our retired scientists who came back to the lab to work on a pro bono development effort for a neglected tropical disease. This little, quiet story did nothing right by industry standards. It clocked in at 2,200 words, when digital best practices preach 400 words at most. No video, no fancy visuals. We did some organic social, written in an editorial tone. No big paid campaigns. We didn't get a ton of page views, but the people who read it really read it.
The end result of these efforts was that our scientists were featured in a prominent local magazine alongside human rights lawyers and groundbreaking artists. The media coverage was so successful that one of the scientists wrote us a polite but firm email saying he would no longer be doing interviews, as he'd prefer to get back to his real job of trying to cure diseases.
Jim Alkon is a contributing writer for PR News and is currently Editorial Director of BookTrib.com, a website where readers discover emerging authors.