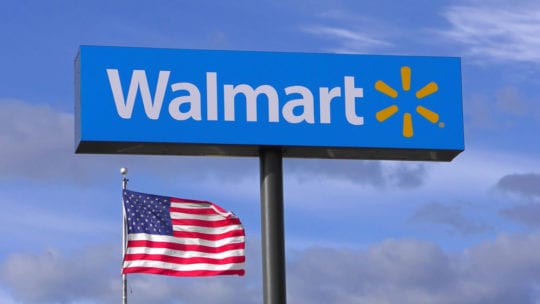 Yet another company waded into a controversial political issue. In fact, two companies: Walmart and Kroger. Tuesday, Sept. 3, Walmart said it will no longer sell handguns and certain types of ammunition (short-barrel ammunition, such as 223 caliber and 5.56 caliber). Such ammunition often is used for hunting rifles, though it can be deployed on larger military style weapons as well.
Walmart said it plans to halt sales of handguns in Alaska, the last state where it still sells them. It will continue to sell long-barrel deer rifles and shotguns, in addition to ammunition and hunting accessories. The company will continue to serve responsible hunters.
The moves are just the latest for Walmart. It stopped selling assault-style rifles in 2015. Three years later, it halted sales of guns to anyone under the age of 21. Previously, 18-year-olds could purchase arms at select Walmart locations.
Listening and Acting
"We've…been listening to a lot of people inside and outside our company as we think about the role we can play in helping to make the country safer," Walmart president/CEO Doug McMillon wrote in a letter to employees.  A gun owner himself, he added, "It's clear to us that the status quo is unacceptable."
On first glance, Walmart's move seems logical. On August 3, a man walked into a Walmart in El Paso, TX, and opened fire. The gunman killed 22 people and injured dozens more during that incident.
Days later, several dozen Walmart employees staged a brief walkout at one of the company's e-commerce offices in CA. Media reports said other groups of employees did the same at multiple Walmart locations. At the time, Walmart leadership said it was not inclined to change its policies on gun sales. A Walmart spokesperson told The Washington Post that the company preferred employees express themselves about its gun sales policies via email or "leadership conversations."
No Carry
Interestingly, Walmart also asked customers Tuesday to refrain from carrying guns into its stores that are located in open-carry states. McMillon wrote that too many customers were "testing" Walmart on its reaction to El Paso. Several carried their guns into Walmart locations. The incidents are "concerning and we would like to avoid them," McMillon wrote, "so we are respectfully requesting that customers no longer openly carry firearms into our stores or Sam's Clubs."
Hours later, Kroger made the same request of its customers. In addition, it joined Walmart in urging lawmakers to approve bills to bolster background checks.
Losing Business
Since Walmart is the country's largest retail seller of guns, it is taking a calculated risk. McMillon acknowledges these possibilities. In the letter to employees he noted Walmart's share of the ammunition market will decline from 20 percent to 6 to 9 percent.
In addition, Walmart is taking hits from both sides of the issue. Anti-gun proponents are saying Walmart's moves are half-hearted and cosmetic. If the company truly wants to make the county safer, they argue, it should halt all sales of guns and ammunition.
Pro-gun supporters have condemned Walmart's announcement. The National Rifle Association said Tuesday that Walmart is buckling under to pressure from "anti-gun elites."
The Debate
As communicators know, there is research both for and against brands inserting themselves into controversial political issues. One of the latest comes from FleishmanHillard, adding nuance to the debate. Its 2019 Authenticity Gap Report, "Authenticity in Action," features a survey of thousands of "engaged consumers" in the U.S. and other countries. Such consumers are about 30 percent of the population.
Among its takeaways is the finding that, while consumers expect companies to take stands on issues, they also are realistic. These consumers understand brands can't take a stand on every issue. They expect them to speak out on issues the companies "either create, impact directly or control." In this case, we're thinking Walmart should speak out about guns, since it sells guns. Kroger probably should stick to issues related to agriculture.
The survey showed that consumers are globally concerned about data security/data privacy, access to affordable healthcare and education and violence against women. Still, they expect companies to act only on data issues, the environment and issues surrounding wages and the minimum wage.
Seth Arenstein is editor of PRNEWS. Follow him: @skarenstein