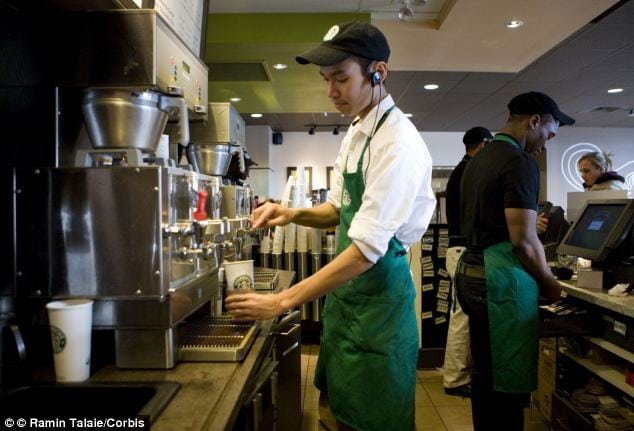 You hear it over and over: "We're in a difficult moment in this country." The following is another example.
The founder of blog Catastrophic Cook, Nur Ashour, took to the social platform over the weekend to report that she was harassed "for wearing a hijab." She claims the incident occurred Friday, June 15, in a Dallas Starbucks.
A woman bumped into Ashour from behind. "Being a normal person I said I'm sorry as a reaction," she tweeted. The woman who bumped into Ashour then "grabbed a ton of coffee sleeves and threw them then continued to yell at me that I better be sorry," Ashour tweeted. "[She] continued to yell at me and say I needed to leave then followed me out."
At first glance, it might seem to be a case of a brand being dragged into a potential crisis. Going deeper, there may be other considerations.
Ashour claimed Starbucks employees saw what occurred, but none came to her defense, inside or outside the establishment. She also tweeted that just one of the customers who witnessed the harassment apologized. "Had the roles been reversed, I guarantee the reactions would have differed," Ashour tweeted.
Today I got harassed by a woman for wearing a hijab. The sad part was it was @Starbucks and not a single employee or bystander said a word to her. She threw things in my face and said horrific things. Had the roles been reversed, I guarantee the reactions would have differed. ?

— Nur Ashour (@catastrophicook) June 16, 2019
Once outside the Starbucks, Ashour found a security guard and pleaded for help, she says. The woman who allegedly harassed Ashour also ran outside and told the security guard that Ashour had thrown coffee straws at her.
One man standing next to me inside apologized to me. That's it. Otherwise, everyone just watched. The @Starbucks employees were aware, yet not one of them came to see if they could help or apologized to me. NOTHING. Sad world we live in. ?

— Nur Ashour (@catastrophicook) June 16, 2019
Due Diligence
Brands with numerous customer-facing locations receive reports of incidents frequently. In a 2017 interview, Taco Bell's Matt Prince, senior manager, PR & brand experience, told us that situations at the restaurant chain's 7,000 outlets reach headquarters "all the time."
The critical question for Prince, he said, is whether it's an isolated event in one market. "If we rush out a statement it likely could elevate it to a national level and make the issue broader, without giving us time to solve the issue and gather background information. So sometimes it's best to wait, not to the point where you seem incompetent, not [making journalists] wait on their inquiries."
There are 14,000 Starbucks outlets in the U.S. We can assume the social media traffic coming into headquarters is tremendous.
Social Listening
Some reported incidents turn out to be true. Most brands monitor social media for mentions of the kind Ashour tweeted. At this point Starbucks likely is gathering information and assessing what happened. In one of her tweets, Ashour says security cameras likely captured footage of the woman yelling and throwing coffee straws.
As of this writing, 180,000 people have reacted to the tweet (see figures above). This signals the potential for reputation damage. For this reason you have to wonder why Starbucks took several hours to respond. It could have issued a statement relatively quickly saying that it was examining the situation. Below is Starbucks' statement:
Nur, we are concerned to read about your experience in one of our stores. We will be in contact by phone with you shortly to better understand the details of what occurred with this customer and our partners. Thank you. -Janell https://t.co/gOy521Fj9l

— Starbucks Care (@StarbucksCare) June 16, 2019
Starbucks Reacts
In a statement to PRNEWS, Starbucks said, "We are taking this claim very seriously, have connected with the customer, and are working with her directly to understand what took place. There is absolutely no tolerance for any type of discrimination in our stores. Customers who exhibit discriminatory behavior are not welcome in our stores. We know our customers visit Starbucks to engage in a warm and welcoming environment. When customers do not have the experience they come to expect at Starbucks, we work quickly to address it."
History
If the incident occurred as Ashour describes, should Starbucks employees have done something? For brands whose employees interact with the public, training and procedure are critical during these kinds of events. In addition, the role of prompt communications should not be underestimated either.
Says Andy Gilman, president/CEO, CommCore Consulting Group, "Brands can't control what customers say or do to each other." On the other hand, "real or perceived bad behavior on the store floor" will hurt the brand.
Starbucks and racism have a longer history. In 2015, the brand attempted to get customers to discuss racism with baristas. It was a short-lived attempt.
Starbucks famously shut its operations May 29, 2018, for a day of anti-bias training. The training was the outgrowth of a well-publicized incident last year in Philadelphia, where several black men were arrested. Did that training instruct Starbucks employees to intervene when they witness an incident? When it's possibly harassment or a customer's safety is threatened?
"If employee training is having an impact, employees should know what to do when it's between customers," Gilman says.
The Philadelphia Story
In light of Ashour's tweets, the 2018 incident in Philadelphia likely is part of the calculus at Starbucks now. It could be slowing the brand's reaction to the Ashour incident.
Perhaps someone in the discussion at Starbucks has mentioned hiring security guards. Other establishments employ guards. Starbucks seems different for not having them. The brand's policy is that anyone who crosses its threshold, whether or not they buy something, is considered a customer. The policy resulted from the Philadelphia incident. It also makes Starbucks a haven for all, including homeless citizens.
We and many others will continue to monitor this story.
Seth Arenstein is editor of PRNEWS. Follow him: @skarenstein