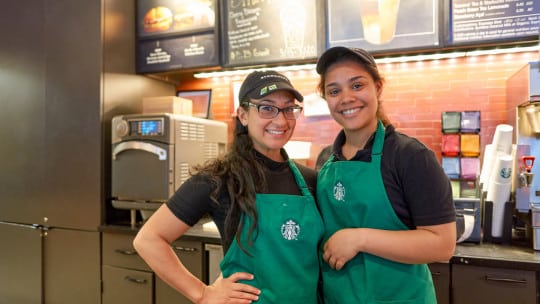 In case you've been studiously avoiding all forms of media surrounding the run-up to this week's election, the atmosphere has become politically charged in the past few months. Brands are advised to raise their shields.
As we noted a few weeks back, Bisquick attempted to inject gluten-laden levity into the second presidential debate, asking the Twitterverse innocuously if it would "vote" for a pancake or a waffle. Social media winced, urging Bisquick to back off on the funny stuff during such an important moment. "Get off my Twitter feed, Bisquick," roared one disgruntled tweeter, representing the consensus.
More recently Chobani found itself as strained as the Greek yogurt it produces. The brand and its founder, Hamdi Ulukaya, are taking heat on social media for employing some 300 refugees. A Turkish immigrant of Kurdish descent, Ulukaya has supported efforts to aid refugees, speaking at forums and founding the Tent Foundation, which urges corporations to join programs that help people who have been "forcibly displaced around the globe."
As a result of its employment practices and Ulukaya's politics, Chobani now faces boycotts. There also have been efforts to defame Ulukaya. Shawn Barigar, mayor of Twin Falls, Idaho, and his wife have received death threats. Mr. Barigar is a supporter of Chobani, which has a plant in Twin Falls. Correctly or not, some have linked the anti-immigration sentiment to Donald Trump.
A Starbucks Cup Gets Run Over
More evidence of the heated political atmosphere: the backlash created when Starbucks introduced a green cup with a design symbolizing unity Nov. 1. "During a divisive time in our country, Starbucks wanted to create a symbol of unity as a reminder of our shared values, and the need to be good to each other," Howard Schultz, chairman and CEO, wrote in a blog post the day the cup debuted.
Again, a seemingly innocuous move landed Starbucks in the soup as some detractors reckoned, mistakenly, that the cup was intended to be the brand's yearly holiday cup. These people were upset the cup's design lacked religious symbols of Christmas.
(Last year a red Starbucks cup, which actually was designed for the holidays, took a blasting for its lack of religious symbols. Among those who gave the cup a bath was Trump. "If I become president, we're all going to be saying Merry Christmas again, that I can tell you. That I can tell you," CNN quoted Trump as saying during a Springfield, Illinois, rally in November 2015. He also half jokingly said, "Maybe we should boycott Starbucks?")
Back to the present, Schultz, in his Nov. 1 blog post, explained, "The green cup and the design represent the connections Starbucks has as a community with its partners (employees) and customers."
Others critics likely were miffed by the cup's green color, often thought of as a symbol of the environmental movement. Some took to social media to blast the cup's message of unity as evidence of "liberal bias," wrote PR News' Ian Wright Nov. 2. He suggested detractors might have conflated their views of the cup with Schultz's support of Hillary Clinton.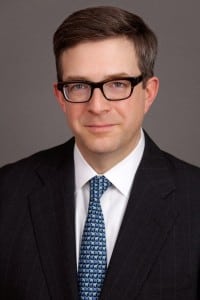 You could argue the political climate bled into business when Facebook defended itself against attacks on its policy of allowing advertisers to exclude ethnic groups from being targeted by ads. The brand's multicultural chief Christian Martinez said the practice is a "positive exclusion," which allows advertisers to "respect" the communities they're trying to reach. In an Oct. 31 post, Martinez noted Facebook refuses to allow "negative exclusions," such as a company excluding an ethnic group from its employment ads, "It's against the law," Martinez wrote in the post.
Even personal brands lack immunity in this climate. TV actress/ vocalist Hilary Duff issued an apology Oct. 30 after Facebook and Twitter users blasted her and new beau Jason Walsh for wearing pilgrim and Native American costumes, respectively. Part of the issue was that Duff's costume included a fake gun. Another was anger over the proposed Dakota Access Pipeline, which would cross burial grounds that are sacred to Native Americans. Thousands have protested against the pipeline. Prior to Duff's apology, @Kisumisuja tweeted: "@HilaryDuff Do you even know anything about Standing Rock? Or the Dakota Access Pipeline? Or the Water Protectors? Or American History?" Both Duff's and Walsh's apologies seemed sincere.
In this charged climate, we asked in-house and agency communicators what brands should do if they find themselves targeted.
Assess the Situation
The traditional answer is for brands to stand clear of politics, of course. As we've seen, though, these are untraditional times and this is an untraditional election season. "I've lived in Washington, D.C., for a long time and it was never this divisive," says Stephen Payne, VP, corporate communications, Feld Entertainment, Inc.
Adds Allen Shapard, a senior director at APCO Worldwide who chairs the firm's public engagement strategies, the climate has had a "chilling effect" on brands' creativity. With some exceptions, such as Tecate beer, "They're very hesitant to adopt a lighter tone."
Regardless of the country's climate, the rules for brands have changed. "There's an expectation now that brands stand for something more than just making money," Shapard says.
A Nov. 2 survey of 1,020 workers from companies with 1,000+ employees by Cone Communications shows millennials are powering the change [see chart below].
A Global Strategy Group report shows strong support from adults of all ages for brands to get involved in politics. The January 2015 study of 803 American adults found 88% support brands engaging in politics. It also found 78% of those surveyed believe companies should address important societal issues.

Prepare in Advance
With that in mind, Shapard counsels brands take precautions before wading into politics. "Look at your stakeholders and assess the risks involved," he says.
Adds Payne, "Know your audience." Your stance "needs to be authentic…and who you are as a brand." If those conditions are met, he says, your stakeholders likely will support your position. In the Starbucks example, he says, "I think most Starbucks figured most of its customers would support a call for unity."
Paul Englert, head of marketing for Ca' Momi, a wine, spirits and restaurant group in Napa, California, urges brands to be transparent with their decision making and proactively "drive the story" to avoid letting cynics interpret their actions in a manner that suits their agenda.
"Brands…particularly large brands…tend to have valid, often research-driven reasons for their decisions," he says. In addition, though, they should "game out consumer-facing decisions they make and proactively provide rationale if they anticipate a negative response." They can do this with press releases and on social media, Englert says. Of course, this didn't prevent the Starbucks green cup flare-up, but it softened the blow.
Englert says he's not "advocating that brands walk on eggshells and feel a constant need to explain themselves; but for brands that serve a wide swath of consumers…they need to dedicate resources to anticipating how their actions may be interpreted."
Stick to Your Script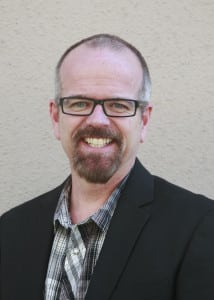 But the meat of our question is what should brands and communicators do once they're enmeshed in a political thicket, especially a controversy they hadn't seen coming?
Shapard counsels a brand's stewards to assess the criticism. "They have to decide what the brand stands for. What is normalcy." Should the criticism be "unreasonable…and unjust" the brand should "soldier on…stick to its story, mission and identity, which are things you've probably crafted carefully over many years," he says. When a brand backs down in the face of unjustified attacks it runs the risk of making people wonder, "What does it stand for?" he says. "That's a slippery slope" you want to avoid.
The good news is that when brands are attacked by some for defending the human spirit or minorities, for example, "the public tends to" back the brand, Shapard says.
Payne also counsels responding to criticisms, if not the critics themselves. Responding gives brands a chance "to tell their story, to explain their core values…it's your opportunity to define the narrative…say why you did what you did."
Englert agrees with Payne regarding addressing the criticism and avoiding critics. "Explain your side of the story in an inclusive, positive, brand-appropriate manner," he says. "Don't address specific critics directly. Tell your side of the story without giving further life to allegations. Change the narrative to one of inclusion and positivity…"
Payne acknowledges, though, being a big-name brand means becoming a lightning rod of sorts. "If you're a high-profile brand and someone's not mad at you for something, you're not as influential as you think you are," he says, only partially in jest.
Note: This content appeared originally in PR News Pro on Nov. 7, 2016. For subscription information, please visit: https://www.prnewsonline.com/about/info
CONTACT: ashapard@apcoworldwide.com s_e_payne@hotmail.com paulenglert@gmail.com