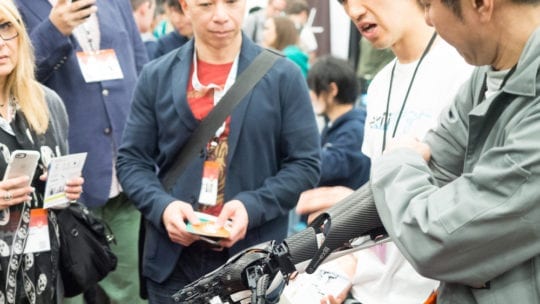 SXSW, begins today. I can't wait.
South By, as it's commonly referred to, has become a can't-miss event. It includes companies spanning a wide-range of industries. From tech, to consumer, to corporate, thousands of brands have descended on Austin, Texas, to enhance visibility, promote product, amplify engagement, and ultimately increase revenue.
Yet, there is a Catch-22 that applies SXSW and to any big gathering – the larger the event is, the easier it is to get lost in the shuffle. How can brands break through?
You might want to think of the three U's: unexpected, unusual, and unorthodox.
Conferences and events can be predictable. So many brands are implementing the same tired strategy. From speakers, to breakout groups, to panels, you know the routine. At some events you can literally hear audience members pleading for originality.
Take a risk. Break away from your buttoned-up business tone. Create a unique (weird) brand stunt, activation, or call-to-action. It can generate surprising rewards. Weird is memorable.
Weird Neuroscience
Neuroscience shows encountering something weird, new, and novel may increase brain activity – including the search for psychological reward. In the world of PR, that could mean an event attendee stumbles upon an experiential stunt, a VR/AI/AR activation, or a non-traditional panel. That theory holds that this attendee may be more inclined to remember the brand or seek out additional information. This offers companies a valuable opportunity to build awareness, and potentially capture leads.
Of course, there are risks involved with implementing such a strategy. What happens if it doesn't work? What happens if it is taken the wrong way? True. You must do your homework before launching an original campaign. Research about the target audience, its likes and dislikes is crucial. Tone is critically important too.
Yet there also is a risk in launching an unoriginal strategy. What's the ROI for a standard (OK, dull) event campaign that no one remembers?
Brand Voice
To mitigate risk even more, tailor the unexpected, unusual, and unorthodox strategy to your brand's voice. A good example is Facebook and its annual interactive Facebook Face-to-Face (formerly Facebook Beach) event at the International Festival of Creativity in Cannes. The activation provides a place for attendees to connect with Facebook products, as well as engage with a range of programming and activities. Events include everything from yoga to "Face-boule," to cheese and wine tastings. We've also seen 360-degree video workshops, exclusive content and live tips and tricks.
Unusual and unexpected tactics have provided companies with three extremely important goals – capture attention, increase visibility, and enhance engagement.
So, how will your company's voice be heard at SXSW? I look forward to hearing it in Austin.
Matthew Caiola is EVP, corporate and technology practices, 5WPR