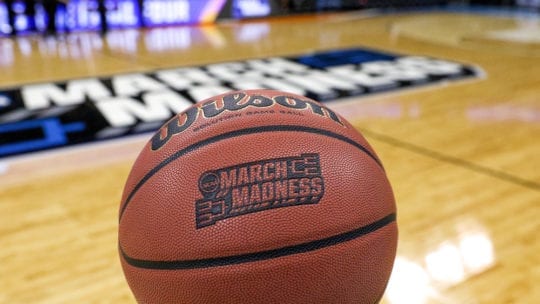 [Editor's Note: With March Madness ensnaring college campuses—and everywhere else—beginning today, PR News' March 2019 edition approached PR pros close to college age and asked two themed questions:  "What about PR and communications gets you mad?" And, "What can be done about it?" All respondents are members of the 2018 PR News Rising Stars class. Their edited responses are below.]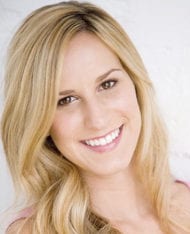 Courtney Allen
VP, Digital
Rogers & Cowan
As March Madness arrives, brands are quick to want to jump on the bandwagon and find a connection with this cultural moment. Many times, however, the result is a half-baked idea that may drive consumer response in one area (social, earned or email). Very few brands create a strategic, holistically integrated approach around March Madness. There is a great opportunity to engage in a way that not only drives audience response and engagement, but also increases brand recognition and creates a lasting positive affiliation. Brands have the potential to stand out amongst the crowd. Take a 360-degree approach to March activations and focus on storytelling that is authentic and cohesive.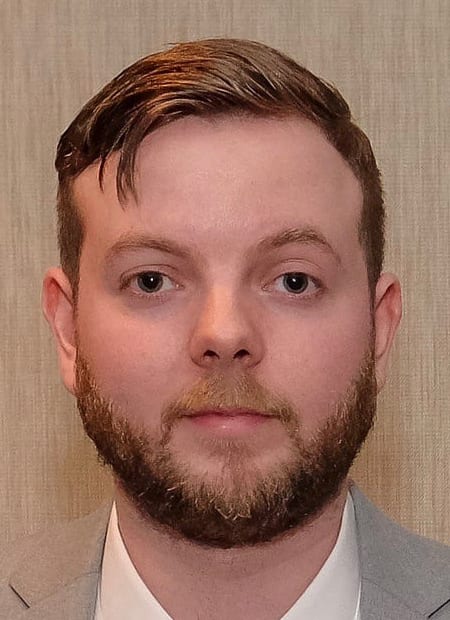 Michael Brown
CEO
Vicarious PR
There are a great many maddening things, but one is having uninformed clients who expect too much based on an opinion of their product/service and then treat PR pros badly. I also find lazy PR folk intolerable, those who do the bare minimum and don't offer solid insights and data to clients. These also tend to be the PR people who don't modernize what PR is and tell clients that social media and new media are not part of their purview. These people make the rest of us look bad and don't offer data-driven PR, which is so important to effectively capture audiences, pivot messaging and create impactful campaigns.
Briana Bucinell
Account Director
Kglobal
Local news is still an integral part of some PR plans, but drastic budget cuts and a decreasing number of reporters have made securing local media more challenging. That's maddening. Yet, in a way, smaller newsrooms are pushing PR professionals to do our jobs better. We must think more strategically when executing local campaigns, develop better PR efforts and continue to provide a full package of content. While I love seeing the outcomes of this challenge (and being part of them!), I still want local papers and TV stations to employ more reporters. Local media is the pulse of communities - without it, communities are not alive.
Joanna Coker
Communications Specialist
Cox Enterprises
There isn't anything about the PR industry that makes me mad, but there are opportunities for growth that I'd love to see more companies embrace. For example, I'd love if more companies would allow employees to 'make a little music.' That will happen if staff are encouraged to bring their authentic selves to work and empowered to insert joy into the work place. During my first month at Cox, the Atlanta Falcons made it to the Super Bowl, and the company organized employee engagement activities around it. I remember thinking, "Wow, this company takes employee engagement seriously." With March Madness approaching, I'd love it if more companies could find cool ways to engage their employee base and create environments where people feel comfortable to be themselves.
Kevin Deane
Digital Design Director
Northeastern University
PR and communications are inherently tricky practices, but what can really drive me nuts is the name – communication or, more specifically, sometimes the lack of it. Every project and campaign has a goal that's trying to be achieved, and if everyone isn't on the same page, life is harder. That's why I also harp on collaboration with my team.
An extra insight, or timely response, can be a difference maker. Even supposedly solo projects should be looked at as extra opportunity for teamwork. Sometimes all it takes is a quick trip across the room or a timely response to email for the knots to come undone - but it takes that little extra investment from everyone involved.
A chatty team is a happy team.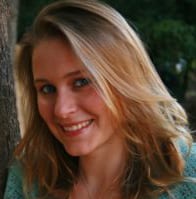 Melissa England
AVP, Entertainment Practice
Finn Partners
PR pros need to understand and embrace the entire communications profession to truly achieve awareness and impact. I often witness more experienced PR pros take on the role of media relations and younger PR pros assigned to digital relations. For the continued growth of the profession, we all need to approach situations with a more integrated lens. Younger staff need to follow, read, and watch traditional media to better pitch it and understand how it plays in to each outlet's style of storytelling. They need to be willing to pick up the phone or meet a reporter for coffee. More experienced pros should embrace the reach of digital platforms and stay on top of the continued evolution so that placements last longer and reach greater audiences. The profession is dynamic. We need to be perpetual students and teachers.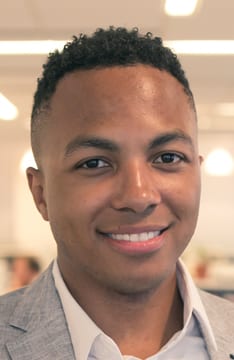 Dominic Hawkins
Senior Associate, Public Affairs
SKDKnickerbocker
People who know and work with me will be the first to tell you that I don't often get angry. Working in the industry can be stressful enough. We don't need to add to that by being emotional. That said, we have to stop using consultant speak when talking. Phrases like "MECE," "boiling the ocean," and "run the traps" typically hold little meaning for stakeholders. Let's talk like normal humans and speak in plain English to avoid confusion. Don't get me wrong, I've been known to include words like "leverage" in my proposals, which happens to be my favorite. But as professional communicators, we should strive to eliminate jargon and be as clear as possible.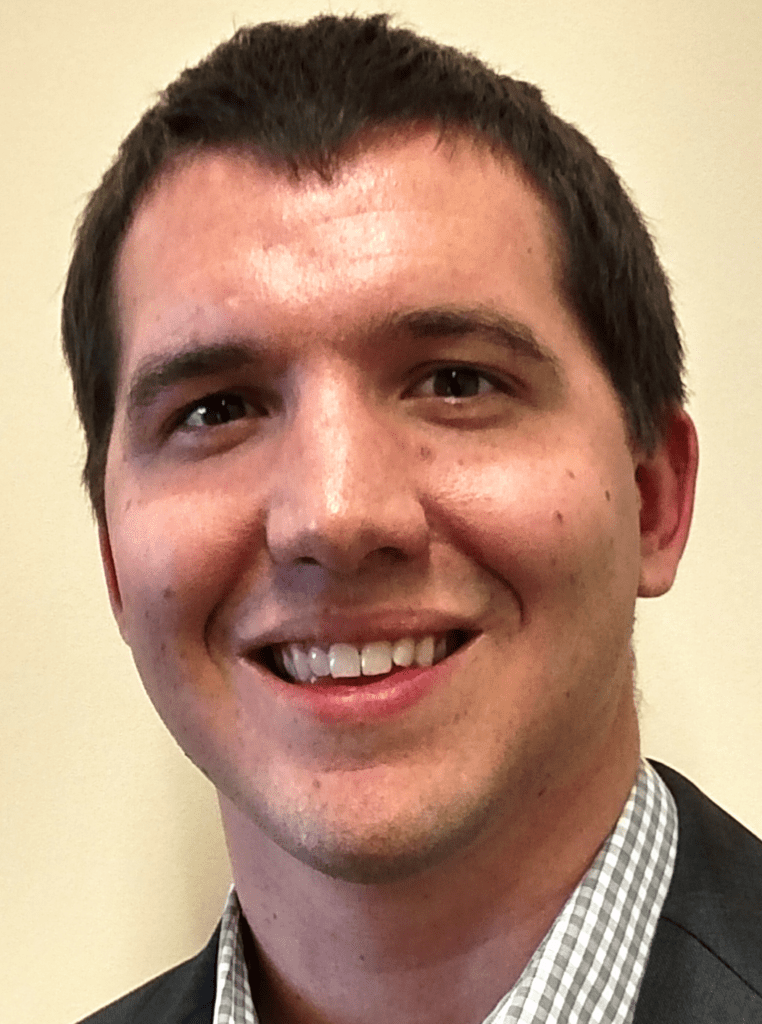 Chris Huppertz
Director, Public Relations
Bob Gold & Associates
"How can I attribute my company's success (or sales) to your PR efforts?" Every PR pro faces this seemingly simple question, but the answer can be elusive.
Unlike our marketing counterparts, the correlation between PR and sales is hard to track – and even harder to take credit for! We simply can't know if consumer X bought the product because of a story online, or an interview on TV.
So how can we address this? Forget AVEs – they don't work. Instead – just like in basketball – PR pros need a stat sheet. A very comprehensive one. Knowing how many points you've scored – or stories you've secured – isn't enough. What about rebounds? Assists? Turnovers? Steals? They're all important, and some are more critical to a brand's success than others.
Work collaboratively to identify a brand's needs and establish clear goals to reach. The data you capture won't just showcase your value – it will help you become better, and work smarter.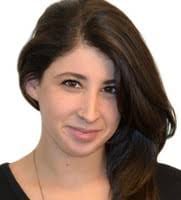 Lauren Kaufman
Account Supervisor, Integrated Marketing
Pan Communications
With the rise of conversational marketing, the need for communicators to be transparent is higher than ever. Overuse of jargon still is a major issue in communications. Pushing out complex, robotic content seriously dilutes your messaging. No matter the industry, remember that you're communicating on a human-to-human level, and need to talk in the same way as you would to a trusted friend. Furthermore, you have the opportunity to tap into a wealth of data to understand how your audiences are communicating, and what their values are. Taking a data-driven, transparent approach to communication will allow you to connect with audiences on a deeper, more authentic level.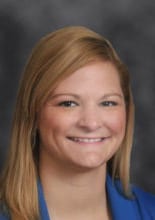 Sarah Kettenberg
Principal
Hill + Knowlton Strategies
The issue of PR and communications that gets me mad is the misunderstanding of our profession. Not only do people have stereotyped expectations of our work and lifestyle, but we also face scrutiny from C-level executives who don't innately understand the value of PR. As a result, they often are reluctant to give communications a seat at the table. It feels like we are constantly having to dispel myths about our work, while also trying to prove/defend our worth. One step toward solving this is to demonstrate how smoothly things work when communications is integrated into business strategy via case studies.
We can also make a concerted effort to speak the C-suite's language – for example, aligning on common terms and measurement metrics that convey shared value. It's on us as PR pros to ensure we're taking every opportunity to represent and educate others about our profession and the important work we do.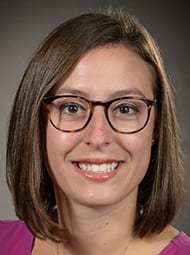 Amanda Marzullo
Digital Content Producer
Northwell Health
The review and approval process for creative content can be maddening. Sometimes many people need to review, watch and approve a finished piece of visual content. It can be time consuming as well frustrating to constantly be making minor changes and adjustments. To help solve this issue teams can appoint one person to be the approver and help facilitate all feedback, critiques and changes. This way an editor or designer can receive a succinct message and make all the changes at one time. This will also create a quicker delivery for the finished work.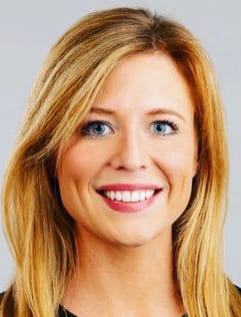 Molly Mita
Manager, Communications
ESPN
As PR pros it's not a secret that we are passionate about communicating, in fact, often we over-communicate. Something that drives our team and me crazy is communicating with lengthy, unnecessary emails. We've all been guilty of using multiple paragraphs to explain something that could be addressed in a sentence or with a simple phone call. And we've all been on the receiving end of such communication. We have become so accustomed to emailing and texting we forget the beauty of a brief phone conversation to convey a message. In 2019 we need to write fewer emails, and make sure our messages are clean and concise to stop this madness!

Cailin O'Brien
Media Relations Manager
Georgia Credit Union Affiliates
What irks me is the number of good stories that die because they were pitched with a press release. Traditional media relations remain vitally important to PR, but the changing landscape of journalism should also influence how we do business.
Newsrooms are shrinking. Reporters are covering multiple beats while churning out content to post online. Even great pitches sometimes are overlooked due to the sheer amount of news reaching journalists.
It's time to innovate how we get out our messages. Instead of writing formulaic releases, let's write like reporters, making stories easier for journalists to "grab and go" in a pinch. After that we should set up a means of getting those stories to intended audiences. Consider building an online newsroom and using social media to get stories to readers. Don't be afraid to get creative!
Cassandra Perkins
VP, Communications Manager
Bank of America
It's maddening is that we are not doing enough as an industry to build pro bono opportunities into our culture. One of the most valuable assets that a nonprofit can have is a communications expert who can generate media coverage, develop event materials, build a social media presence, and drive awareness around a mission.
Often, societal issues go under the radar until media is drawn in by celebrity involvement, scandals or large quantities of money. By lending our talent to nonprofits working to make our communities better, we can improve the world around us. PR agencies, departments, and PR consultants can help by embedding pro bono into their company's culture. At Bank of America, we offer our teammates two paid volunteer hours per week for volunteerism, a benefit that should be embedded more broadly across our industry.
Ashley Simms
Managing Supervisor
FleishmanHillard
As PR pros we are always balancing protecting the organization's integrity with finding ways to innovate. Unfortunately, that means often we are faced with roadblocks and challenges when pitching ideas. Fighting against the fear of change can be frustrating and a disruption to progress. It's important to make risk-averse decisions, but that should not come at the expense of an organization becoming stagnant.
To reduce red tape, I think PR pros need to continue to build trust within organizations at all levels and provide research-based solutions. When we can show an audience has an appetite for change, we can better advocate for adapting to new environments. Whether that's empowering an organization to be a stronger thought leader on a specific topic, encouraging new storytelling methods, or embracing diverse perspectives, research can be key in accelerating approval.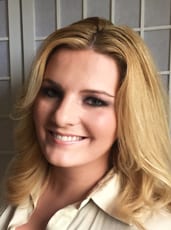 Liz Skrbkova
Associate Director
Novo Nordisk Inc.
Lack of clarity. It's a pet peeve to rummage through an email trail to excavate the ask. Providing clear direction and appropriate background is essential, no matter whether it's written or spoken; taking a moment to consider and articulate what it is that's needed. This rings true for all communication, but especially issues management, where I've seen the lack of thoughtful guidance up front kick-start many a downward spiral.
I've been on the receiving end of some email gems in my time - both at agencies and in-house - but at company HQ in Copenhagen, I recall some email trails marked "urgent" landing in my inbox. They swiftly transition into Danish as you scroll down. I'm sure we're all guilty of forwarding a vague, run-on email, but I draw the line at needing Google Translate to decode a message. That said, my Danish has never been better!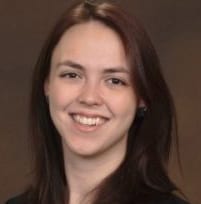 Julia Woislaw
Manager, Advocacy Communications
Assoc of Intl. Certified Prof. Accountants
Nothing gets me mad like PR or communications content written so that no one can understand it. Too often we mistake writing professionally with needing to write serious and complicated sentences that are inaccessible. We can solve this by writing with plain language and remembering that people enjoy reading fun and light content. Being silly, funny or light hearted won't take value away from your content. No one wants to read stiff sentences that sound like they came from a textbook. Professional does not have to be synonymous with boring.
NOTE: This content appeared originally in PR News, March 2019. For subscription information, please visit: http://www.prnewsonline.com/about/info
Seth Arenstein is editor of PR News. Follow him: @skarenstein