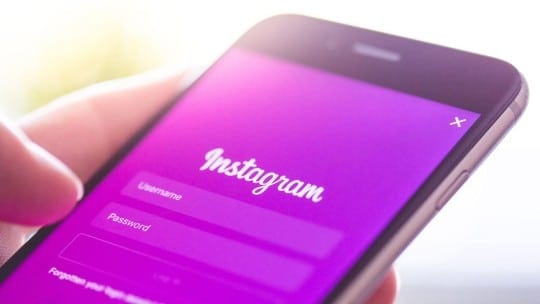 Instagram doubled its monthly active users since 2016, sailing beyond the 1 billion mark in 2018.  It's also where younger demos live.
On Sept. 19, PRNEWS will host "How to Use Visual Storytelling on Instagram to Build New Audiences" webinar. To get in the mood for that session, we asked the scheduled speakers (Erica Byrum, Assistant VP, Social Media, Apartments.com, Steve Denker, Senior Director of Marketing, Turner Classic Movies and Nicole J. Shevlin, Social Brand Strategist, IBM) along with Michael Lamp, SVP, social and digital media at Hunter, to discuss how they use some of Instagram's new features.

Erica Byrum, assistant VP, social media, at Apartments.com, favors Instagram Stories, IGTV and Highlights. "With Instagram's algorithm updates...we have more opportunities to improve our engagement, visibility, and diversify our content," she says. In addition, "They keep our brand at the top of the feed and top of mind."
Leverage Offline Content
Byrum tells us Apartments.com this year invested significant marketing dollars in more than 9,000 TV commercials, 18,000 radio ads, plus campaigns across social media, paid search, display ads and email. "Instagram has been a great platform for us to leverage our offline content to a new audience, which is on Instagram," she says.
Watching Films on Instagram
Steve Denker, senior director of marketing at Turner Classic Movies, appreciates being able to allow fans of the brand play horizontal videos on IGTV.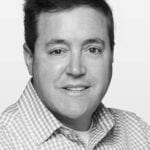 "Our passionate and knowledgeable fans...expect clips of movies to be displayed in the proper aspect ratio that the filmmakers intended," he says. For audience augmentation, Denker is watching continued Facebook integrations to maximize metrics, security and user/fan behavior.
IBM social brand strategist Nicole Shevlin  leverages native Instagram Stories features such as questions, polls, multiple choice and slider stickers to interact with its audience. In addition, IBM also is using "IGTV and IG Stories to help with longer form story-telling," she says. The platform also leverages her ability "to cross amplify feed-posts into stories to generate additional visibility for both our own and UGC content."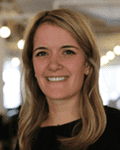 Similarly, Stories also is on the new favorites list of Hunter SVP Michael Lamp. He favors the Countdown Clock on Stories, describing it as an effective tool to build momentum for live events.
"Because users can turn on reminders and share Countdowns to their personal Stories," says Lamp,  "it's even easier for brands and influencers to schedule live events in a trackable way (vs. just posting to their feeds about a future event)."
It's yet more evidence that a duplicative approach to content is not the path to success on Instagram, Lamp argues. "You need separate content strategies, taking advantage of the different ways consumers use each."
Down The Road
The future is now on Instagram. Brands and consumers use Instagram Stories to shop with the 'swipe up' feature. Some are even using shoppable tags in the newsfeed, Byrum notes. Yet those features "are limited to businesses that have 10,000 or more followers." Shoppable Instagram Stories Stickers are exciting, she says. They will let businesses with 10,000 or fewer followers drive traffic to their products and services through their stories. "This is a game changer for smaller businesses now that they are able to tag physical products from their inventory or e-commerce platform."
Interactive Assets and Comments
We asked IBM's Shevlin for her Instagram wish list. "I would love to see feed posts with the ability to interact on the asset." An example, she says, is an interactive GIF on Twitter that can translate into the IG feed to gamify content. "In addition, I would love to see the interactive Instagram Stories features, such as polls or questions, added as an option to supplement your feed asset/post copy."
Lamp is eyeing an Instagram test that would allow users to share comments via direct message. "Researcher Jane Manchun Wong, a great follow on Instagram,  wrote about this on her blog," he notes, adding that such a feature would become a powerful tool for community managers and PR teams. Comments from consumers could be messaged directly to colleagues, clients or customer service teams, instead of asking someone to fish through an entire comments section for one message.