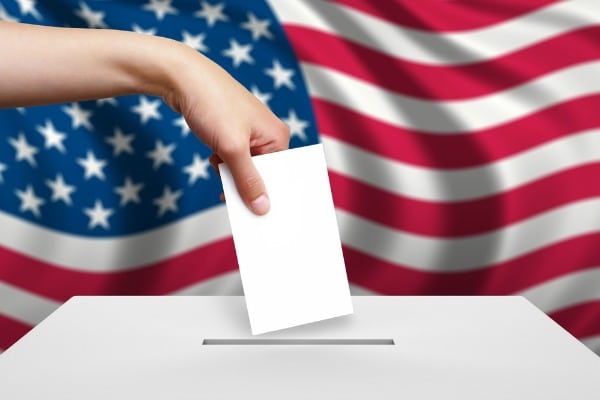 In sports, athletes are urged to have a short memory. In baseball particularly, since a very strong hitter succeeds slightly more three times in ten, those who avoid dwelling on the other seven at-bats should be more successful, the theory goes. How we wish the American public could forget quickly last Tuesday's (Sept. 29) first presidential debate.
The consensus is that President Donald Trump, former Vice President Joe Biden and moderator Chris Wallace all had bad nights. The country and democracy may have suffered even more.
Hopefully, tonight's sole VP debate, at 9 ET, pitting VP Mike Pence against Sen. Kamala Harris, will be more productive. Or, at least more informative.
Give Them Something New
"Experienced speakers know the key to a memorable or persuasive presentation is to share something new that makes the audience think or act differently," veteran communicator Gene Grabowski of kglobal says. Neither Trump nor Biden did that during their first debate, Grabowski believes.
Similarly, Hinda Mitchell, CEO of Inspire PR Group, says Harris and Pence should concentrate tonight on offering solutions, forgoing rhetoric and attacks. "It should be less about arguing and more about presenting their platforms to handle the issues," she says. In addition, the candidates should make like PR pros: "Be relatable and avoid cliches. The American people are tired of platitudes...get to the point and talk about your solutions."
Added Jenny Wang, a VP at kglobal, "Both candidates will have a chance tonight to address policy and deliver real messages. Last week was not a real debate."
A successful debate tonight can help reverse the "steady decline of civil discourse in America over the past few decades," says 2020 PRSA chair and CCO of Children's of Alabama T. Garland Stansell. In addition, he says, it will be an opportunity "to show leadership on the global stage and engage in a productive, civil dialogue that builds trust and credibility with the American people."
Stansell believes communicators have a responsibility to help stem the tide of uncivil discourse "but to consistently model and promote the importance of civility in everything we do and with the individuals and organizations we advise."
Another element raising the stakes tonight is that with Trump and Biden in their 70s, some Americans feel chances are good Pence or Harris could end up as president. "So, in some ways this is actually a presidential debate," Mitchell says. It puts a premium on Harris and Pence to be perceived as presidential, she adds.
Location, Location, Location and Bad Facts
For some PR pros, the debate will center on how well Pence pivots and handles an onslaught of things the senator will hurl at him.
Even the location of tonight's debate seems to favor Harris. The Nancy Peery Marriott Auditorium at the University of Utah, in Salt Lake City, is located in a state where COVID-19 cases are on the rise.
A total of 716 new cases were reported in the Beehive state yesterday. Overall, cases for the past week in Utah rose 21 percent versus two weeks earlier. As of this morning, The New York Times database shows nearly 80,000 cases in the state and 489 deaths. Harris likely will use this data, in addition to the nationwide death toll, which stands at more than 210,000.
Bad Timing and Bad Facts
In addition, of course, current events seem difficult for Pence. The White House has emerged in the last few days as a coronavirus cluster.  "It's bad timing for this to happen so close to the election," Wang said, particularly since Pence is head of the White House Coronavirus Task Force.
As we write, an estimated 26 administration officials have tested positive, including communication chief Kayleigh McEnany and four of her staff. Moreover, several of the nation's top military leaders are in quarantine. These are what PR crisis communicators call bad facts. The senator could pummel Pence regularly with these and other bad facts, Wang says.
It is likely Pence will need to pivot away from these and other somewhat embarrassing things the president has done in the last few days, including toggling over a stimulus package and comparing the pandemic to the flu. Twitter removed Trump's tweet, charging it was a factually incorrect comparison.
The worst and most personal of the bad facts, of course, might be that the Pence-led Task Force was unable to protect the world's most powerful person, President Trump, from contracting COVID-19.
At least one pundit believes that single fact will put VP Pence behind the eight ball. Morgan State journalism professor Jason Johnson said the senator should repeat, "You let your boss get sick. The POTUS is sick because of you. You're supposed to be the czar." In addition, she could also say Pence should be in quarantine as the White House has yet to specify when the president last tested negative.
More Bad Facts
Another recent bad fact for Pence, of course, is the NY Times' allegation that the president, who purports to be a successful businessman, claimed millions of dollars in losses en route to paying just $750 in federal income tax for several years.
Tax-related issues gained currency earlier today with news that New York state won a court battle to see the president's taxes. The president is expected to appeal the decision. Yet the president's refusal to release his taxes, reversing a decades-old tradition of those seeking the country's top office, could be another powerful tool for Senator Harris.
Another obvious corollary to the president's modest tax payment is the top-notch medical care that he received last weekend at taxpayers' expense.
One thing for both Harris and Pence to remember, Mitchell says, invoking a long-held PR practice, is to avoid repeating bad news when they're questioned. "Don't say, 'I did not allow 200,000 Americans to die.' Instead, say, 'I responded to the virus by doing X, Y and Z.'"
Plastic Shields and Other Optics
PR pros talk and think about optics constantly. They could play a role tonight. While ignoring the political hubbub over the plexiglass shields dividing Harris and Pence, Wang believes the shields could be one of the many "visual cues" that favor the senator. Every time the plexiglass shields are on camera, Wang says, they may remind viewers of the pandemic. "Since the administration was unable to handle the pandemic, this [the shields] is what our debate looks like," Wang says.
Other important cues, she said, could be whether or not Pence's entourage don masks tonight before entering the hall and are socially distant. While in the Nancy Marriott Auditorium, all attendees must wear masks. "Pence could turn this to his advantage and say, 'Look, we're being careful. We're wearing masks and being socially distant,'" Wang says.
Other optics tips from Mitchell: "Remember, your face can look very large on some TV screens. Avoid smirks and eye rolls. Use body language, but do so professionally," she says.
Sex and Stereotypes
Several of the PR pros we interviewed mentioned the double standard that Sen. Harris will face tonight as a woman and as a woman of color. Should the former prosecutor appear firm tonight, as Wang expects, it is inevitable that some will characterize her as angry, aggressive or worse.
Harris will need to walk a fine line tonight, Southern Illinois University debate coach Todd Graham tells MSNBC. "She needs to be assertive without coming off as aggressive," he says.
Wang's advice is that Harris "not change a thing," from her normal stage presence.
Take Your Seat
One thing that could help Harris on that front is that both she and Pence will debate seated. The Trump camp pushed for that, while the Biden team wanted them standing. A seated person, Graham says, seems more timid. A standing person can seem more commanding.
"When seated, the person with the more commanding personality is brought to the level of the more timid person," he says. Seating Pence and Harris may help the VP.
On the other hand, sitting could also help Harris. She might seem less aggressive and "the stereotypes won't come into play as much."
Empathy
A constant that communicators have emphasized from the pandemic's beginning is the need for empathetic communication. "We are in an omni-crisis," Mitchell says. Politicians sometimes forget "the core things" going on in households. Money, jobs, health, children and school and retirement, among other things are some worries.
The assignment for Harris and Pence tonight, Mitchell argues, is to show "leadership and solutions, but do so with empathy, caring and calm reassurance." Women usually display this mix more naturally than men, she added.
Seth Arenstein is editor of PRNEWS and Crisis Insider