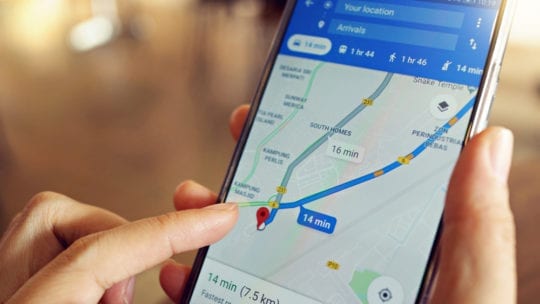 Google announced a roll out of new privacy settings that will let users have greater control over what personal data is shared. Users will have access to a drop down that allows them to automatically delete location history and search queries after 3 or 18 months.
Google released this option in the midst of an increase in the public's concern for privacy. Facebook has been dealing with its own government prosecution for privacy violations, and made the concern the overall theme at this year's F8 developer conference. Hence, Google's response comes just at the right time.  
"We work to keep your data private and secure, and we've heard your feedback that we need to provide simpler ways for you to manage or delete it," Google said in a blog post. "You should always be able to manage your data in a way that works best for you--and we're committed to giving you the best controls to make that happen."
Search and location tools can provide help for consumers looking for a restaurant to eat at when traveling, according to their saved data preferences. And your browser always seems to find the right ads for you on things you may want to buy, but don't necessarily need at that moment, thanks to search data. Data can be useful to consumers, but can feel kind of icky when users realize where it is going.
As more large social platforms feel pressure to give customers their privacy back, companies may want to look into other ways to connect or tell their story, rather than utilizing geotagging as a way to reach audiences, or, in Facebook's case, micro-targeting sponsored posts.
Instead, PR and marketing alike ought to focus on creating quality content. Poll audiences to see what their needs are. Overhaul email marketing copy and design and cadence for a fresh new look. Host events to get to know your fans and supporters.
As privacy issues continue to dominate watercooler conversation, we are also reminded that sometimes doing the right thing at the right time means setting yourself apart from other brands in your space. That Google's changes were announced the same week is F8 feels like no coincidence. It echoes a similarly competitive move that Apple undertook when it launched a privacy-focused campaign to distinguish itself from Google.
Communicators should remember that there are other ways to research the needs and wishes of an audience, rather than just collecting user data and regurgitating targeted content. Putting the work in to tell the story of your company will pay dividends. Don't be afraid to stand in contrast to competitors in your space who aren't doing the right thing.
The question of customer privacy affects not just marketers, but PR, too. Understanding that this is not just a question of good business or optics, but an ethical consideration, will set your brand apart well before formal regulation takes effect.